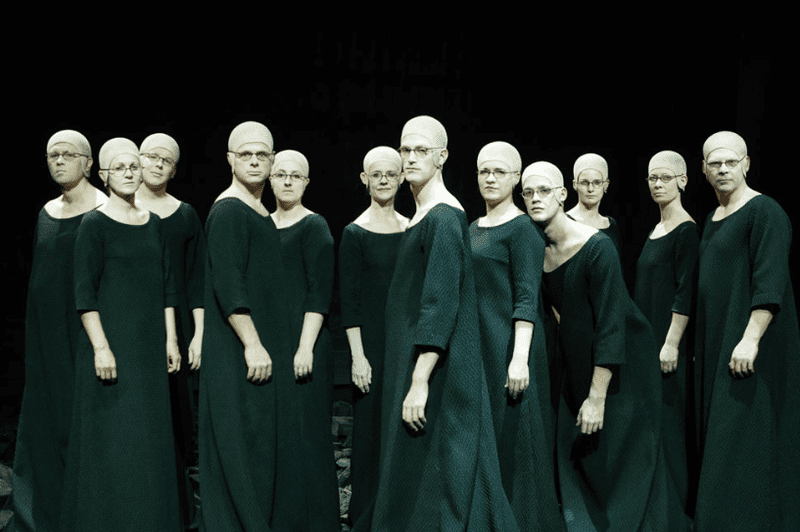 This week on the New Canon, we get vocal with a sublime new collection of Arvo Pärt's sacred music, Creator Spiritus, which features a litany of talents, including Paul Hillier, Ars Nova Copenhagen (pictured in their own Pärt-ian recital outfits), Theatre of Voices, NYYD Quartet and organist Christopher Bowers-Broadbent. Tune in to hear this Q2 Music Album of the Week streamed in its entirety.
And once you go choral, there's no going back. In fact, we have a deluge of new releases of works for vocal ensembles. We'll sample from Virtual Choir impresario Eric Whitacre's shiny new Water Night, with compositions for both voice and orchestra. And we'll hear from the British choral tradition in a selection from Bob Chilcott's Requiem, a work that takes on the tradition from a Fauré–esque perspective, looking at the mass for the dead in a gentle light rather in an epic glare.
We also play on instrumentals with another work off of Brooklyn Rider's Seven Steps. Written by singer-songwriter Christopher Tignor, however, you hear a great deal of choral influences in his piece for string quartet. It may be wordless, but it's still sonant.
Listen in every Monday from 7-9pm and Friday from 3-5pm on Q2 Music to discover more 20th and 21st century choral music.