Planet Opera: In Flanders, Cobbled Lanes and Cutting-Edge Opera
GHENT, BELGIUM —
The last words uttered by Rodrigo in Verdi's Don Carlo are, "Salva la Fiandra" ("Save Flanders"), sung here in stirring fashion by Tito Gobbi. Flanders as a name and a political and cultural idea echoes through centuries of European history.
Flanders is also an essential part of Europe's opera scene, home to the Vlaamse Opera and the Flanders Festival, and the setting for a pair of notable operas. You want thematic programming, diverse festivals and cutting-edge productions? Look no further.
Identifying Flanders
Flanders is generally thought of as the part of Belgium that extends from (and includes) Brussels to Antwerp and the North Sea. Brussels is also part of Wallonie, the French-speaking part of Belgium. I will write specifically about Brussels for you in an upcoming article. For the purpose of these two dispatches, think of Brussels as the Capital Region and the rest of Flanders as the Flemish Region.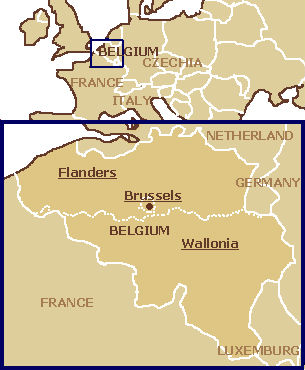 Flanders, historically, is a larger entity. The area of northeastern France known as Picardie, centered around Lille, is thought of as French Flanders (Hector Berlioz wrote music to commemorate the opening of its railway station). I find the food (such as sole cooked in dark beer) and the landscape to be more like Belgium's than like the parts of France just to the south. Historic Flanders also includes the Zeeland area of what is now the Netherlands. Its particular geography means that Flanders was easily traversed by attacking armies who laid siege there many times over the centuries to gain strategic positions but also access to the wealth and resources of Flemish cities.
Flanders was at the heart of the Renaissance in Northern Europe. Antwerp, Bruges and Ghent were cities of art, commerce and scholarship as much as Florence was. Wool, silk, food products, jewels, banking and painting added great wealth to these cities, especially Antwerp, then the largest city north of the Alps. Artists such as Jan van Eyck, Pieter Bruegel the Elder and Younger, and Peter Paul Rubens are just the most famous of hundreds of painters whose works document Flemish life centuries ago.
This was one of the most contested, and devastated, theaters of the First World War. The extreme suffering and senseless death of millions of soldiers from many countries as well local people is known to us through rudimentary film shot at sites such as the Battle of Passchendaele in 1915 but, above all, from the poem  "In Flanders Fields" by Canadian Lieutenant John MacCrae.
 
A History Like Many Opera Plots
The sweep of history also means that its stories are often recounted in opera. Although Don Carlo is set in Spain, much of that work's importance comes from the movement to free the Flemish people from Spanish domination in the 16th Century. In it, King Philip II and his son Carlo clash about their love for the same woman but Carlo is also goaded by his friend Rodrigo (a.k.a. Posa) to think of the fate of the people of Flanders. The opera ends mysteriously as Carlo is drawn into the tomb of his grandfather, Charles V, who happened to have been born in Ghent in 1500. Spain was strongly Catholic and tried to suppress the move toward Protestantism taking place in the Low Countries.
Here is a scene from a stripped down but essential French language Don Carlos done at the Vlaamse Opera in which the dying Rodrigue implores Carlos, "Sauvez la Flandre."
Fernando Álvarez de Toledo (1507-1582) was the third Duke of Alba. He served Charles V as well as Philip II and it was he who helped arrange, in 1559, the marriage of the French princess Elizabeth to Philip II although, in the opera, she and Prince Carlo are in love. You might know of an opera attributed to Donizetti about the Duke of Alba, which he did not complete. He wrote it in French as Le Duc d'Albe, his first Parisian commission, but in the late 19th century, it was translated into Italian to become Il Duca d'Alba, and had the addition of a lot of music by Matteo Salvi, who wrote in Donizettian style.
One of the major musical events this year will take place in Antwerp on May 6. Vlaamse Opera (the Flemish Opera), which performs in the two largest cities of Flanders—Antwerp and Ghent—will present the world premiere of Le Duc d'Albe, a work completed through the collaboration of Milan's Casa Ricordi, the Vlaamse Opera and Italian composer Giorgio Battistelli. Performances in both cities run through May 25.
 
Flanders in German Opera
Two magnificent operas have Flanders as a setting. Wagner's Lohengrin is a dreamy landscape of sea and sky, of old and new religion, and so much more. It is set in Brabant, the zone south of Antwerp. Lohengrin is the son of Parsifal and, we know, from a faraway land that happens to be near Montserrat in what is now Catalonia. 
Erich Korngold's Die Tote Stadt is a 20th century masterpiece set in Bruges. The New York City Opera has a gorgeous old production that I would love to see revived even though the company is devoting itself to new productions. "Marietta's Lied" is an aria that is popular even beyond the opera. It is sung here by Renée Fleming who, to my knowledge, is not Flemish.
Aviel Cahn, the 38-year-old Zurich-born director of the Vlaamse Opera, has created an important niche for the company by building seasons around themes and also doing repertory by well-known composers that is just a bit unusual, such as the "new" Donizetti work or Verdi's original 1862 version of La Forza del Destino, written for St. Petersburg, that is both rougher and more dramatic than the musically refined revision that premiered at La Scala in 1869. I was quite impressed with the performance I saw in Ghent, at which friendly locals shared the boxes of Belgian chocolates they munched on throughout the afternoon.
In a conversation, Cahn told me that "I want to be innovative. I want to do with Flemish Opera what others don't do. The globalized opera circus bores me to death. We want our own identity."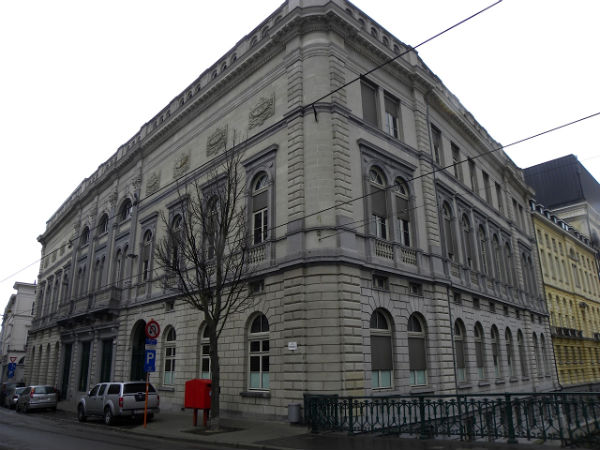 Although the programming and production style would be considered challenging in many opera centers, the Flemish like that the works are cutting edge and controversial. Frank sexual content does not seem to cause concern. During a recent production of Mahagonny that was rather graphic, an elderly subscriber went to the box office to purchase an additional seat, saying, "this is an opera I can take my husband to."
Cahn observed, "If you trust what you do and communicate well, you keep most of your audience and build more." The run of eleven performances of Forza sold out in Antwerp (whose theater has 1080 seats) and Ghent (950 seats).
The Vlaamse Opera has just announced its 2012-2013 season in a year when most of the opera world will celebrate the bicentennial of the births of Wagner and Verdi. Cahn elected to do a season inspired by belief. There will be Parsifal and Nabucco, both works with strong religious underpinnings. But the notion of belief will extend much further to include works such as Berlioz's La Damnation de Faust, Mozart's Die Zauberflöte, Handel's Agrippina and Bernstein's Candide. There will be many concerts and recitals inspired by the theme, including sacred music by Bloch, Puccini and Verdi. I am particularly interested in a new commission, Tragedy of a Friendship, by Jan Fabre and based on the relationship between Wagner and Friedrich Nietzsche. 
Flanders also has one of the most diverse and compelling arts festivals in Europe, called simply the Flanders Festival. Over several months in numerous locations, one can experience centuries' worth of music in different styles. Given the Flemish passion for innovation, stylishness, and good taste paired with openness, it is a place that merits the attention of the opera-loving traveler.

Photo: Flanders map (Virtourist.com); Ghent Vlaamse Opera, Exterior (Fred Plotkin)