Marc-André Hamelin to Tackle Monster Concerto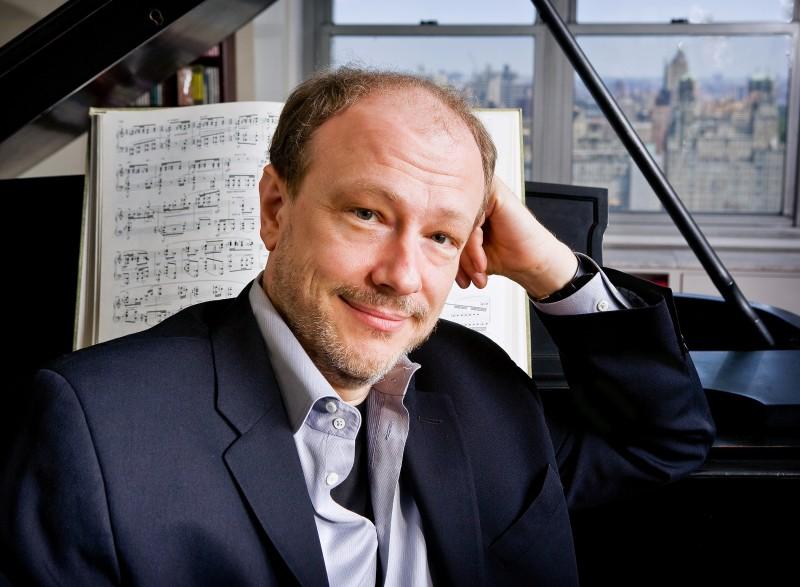 Busoni's Piano Concerto is the biggest in the repertoire: five movements, 70 minutes long, both enigmatically philosophical and riotously tuneful, and augmented with a male chorus to boot. It is absurdly difficult, and it doesn't even show off the pianist. Much of the most difficult stuff is buried beneath tons of massive orchestral sound.

Performances of the work are rare and draw listeners from all corners, making Wednesday night's performance by pianist Marc-André Hamelin and the New Jersey Symphony all the more noteworthy (WQXR will broadcast it live).
Hamelin recently told WNYC's Sara Fishko how he didn't know what to make of the Busoni Concerto at first. "From the absolute beginning I though, my God, this is gorgeous," he said. "Why isn't this played? A little bit later, when I got the score, I pretty much answered my own question because I realized how thick and unwieldy this is. For many people he may not be audience friendly. I think one has to be prepared for something different."
In an interview with New Yorker music critic Alex Ross, Hamelin similarly advised that "those who are willing to shed any opportunity of comparing this piece with what they might already know are in for a truly transformative experience."
The Boston-based Canadian pianist is no stranger to daunting and obscure repertoire: his discography includes Max Reger, Nikolai Kapustin and Charles-Valentin Alkan as well as the familiar staples by Liszt, Chopin and Haydn. His own 12 Études -- which range from lush romanticism to jazz stride styles -- are further evidence of his probing mindset. Learn more about Hamelin's career in this video produced by New Jersey Arts News.