5 Classical Pieces For and About Moms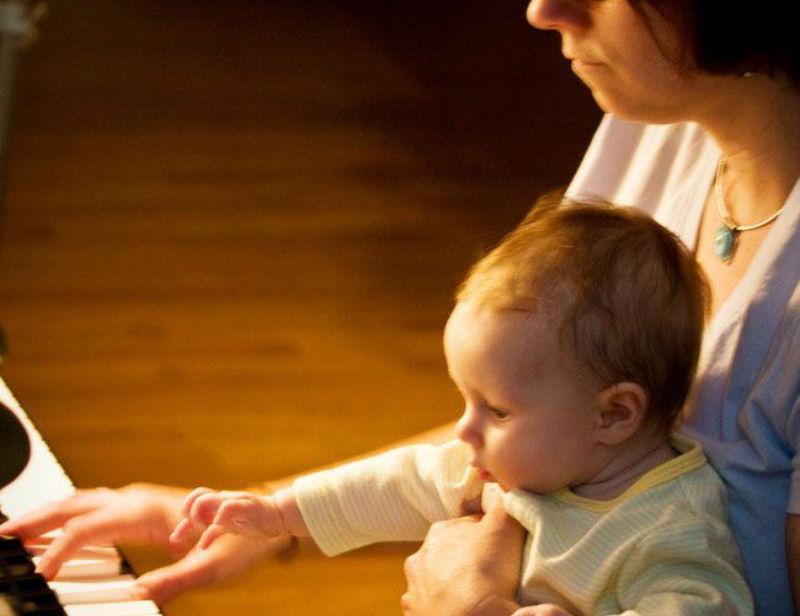 Where would we be without our mothers, classical composers included? As we approach Mother's Day, we take a look at some of the composers who commemorated these life-giving women in music with our top five pieces for and about mom.
1. Brahms: German Requiem
While the death of his dear friend Robert Schumann provided an initial impetus for Brahms's German Requiem, the composer dedicated it to his mother, who died nine years later. The memory of Johanna Brahms is particularly apparent in the work's fifth movement, which takes Isaiah 66:13 for its text: "As one whom his mother comforteth, so will I comfort you."
2. Strauss's "Muttertändelei"
Any proud mama would be charmed by Richard Strauss's "Muttertändelei" (Mother-chatter) in which a new mom brags about her angelic-looking child, with a disposition to match. Using verse from the 18th-century German poet Gottfried August Burger, Strauss wrote the piece in 1899, two years after his wife Pauline gave birth to their son Franz. Apparently Pauline was so taken with the work she would not lend the manuscript to fellow musicians (see Lot 145).
3. Dvorak: "Songs My Mother Taught Me"
Dvorak's melancholy folk melody "Songs My Mother Taught Me" is part of the Czech composer's collection of Gypsy songs. The short melody tells of a woman passing down the songs she learned to her own children. It was an immediate hit when Dvorak composed it and still remains one of his best-known melodies.
4. Webern: Six Pieces for Orchestra
Though Anton Webern dedicated his Six Pieces for Orchestra to his teacher, Arnold Schoenberg, the works attempt to sort out his emotions from his mother's recent death. "The first piece is to express my frame of mind when I was still in Vienna, already sensing the disaster, yet always maintaining the hope that I would find my mother still alive," wrote Webern. The subsequent miniatures express the composer's grief and also joyous memories with his mom.
5. Barber: Knoxville Summer of 1915
Samuel Barber's destiny towards becoming a composer seems to have been cemented in a prophetic letter the nine-year-old composer wrote to his mother, begging her to let him make music rather than playing football ("I have written to tell you my worrying secret...I was meant to be a composer, and will be I'm sure"). While Barber dedicated his orchestral suite, Knoxville Summer of 1915, to his father (as did its original author, James Agee), the piece tenderly describes a mother "who is good to me."
Weigh in: What piece best captures motherhood to you?