Four Worthy Alternatives to Standard Orchestral Works
Last week's Spring for Music festival set out to celebrate the most creative and original programming among North American orchestras. Along the way, the festival, which WQXR broadcast live, featured several rare and neglected pieces. Here are four new recordings that should deliver yet more discoveries.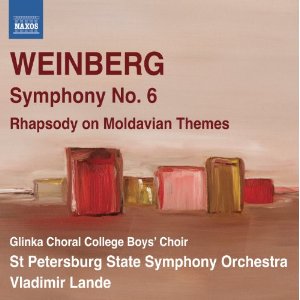 If you like: Dmitri Shostakovich, Serge Prokofiev
Then try this composer instead: The Polish-born Soviet composer Mieczyslaw Weinberg (1919-1996) is often described as one of the best-kept secrets of 20th-century Russian music. Weinberg led an exceptionally eventful life, first being the only member of his immediate family to survive the Nazi Holocaust, and then landing on Stalin's bad side for a period in the 1950s. Highly prolific (he wrote 22 symphonies), his work has come into greater light since his death in 1996.
What to listen for: The Symphony No. 6 for boy's chorus and orchestra Op. 79 (1963) helped establish Weinberg's reputation within Russia and remains his best-known composition. This is a work of huge expression, encompassing lament, burlesque, circus gallops and a heartrending slow movement. The Rhapsody on Moldavian Themes is a concise and joyous medley of folk-influenced tunes.
Weinberg: Symphony No. 6, Rhapsody on Moldavian Themes
St. Petersburg State Symphony Orchestra
Glinka Choral Colege Boys' Choir
Vladimir Lande, conductor 
Available at Arkivmusic.com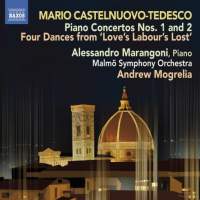 If you like: Ottorini Respighi
Then try this composer instead: Italian-born Mario Castelnuovo-Tedesco (1895-1968) was championed in his day by the likes of Arturo Toscanini, Jascha Heifetz, Andrés Segovia, Gregor Piatigorsky and other luminaries, but to a large degree, his celebrity died with him. 
What to listen for: Castelnuovo-Tedesco dabbled in a number of styles, including Impressionism, neo-Classicism, and briefly, serialism, but he's mostly notable for his use of color and theatricality. In an interview of Naxos's Web site, pianist Alessandro Marangoni described his style: "There's a fascinating connection between his elusive Italian way—the singing, the brightness, the sunniness—and the American (more specifically, the Hollywood) way of composing," he said. "Castelnuovo-Tedesco lived a lot in the States, hence the double influence. The music is often very spectacular, very brilliant—especially his way of writing for orchestra."
Mario Castelnuovo-Tedesco: Piano Concertos Nos. 1 and 2; Four Dances from Love's Labour's Lost
Alessandro Marangoni, pianist
Malmo Symphony Orchestra
Andrew Mogrelia, conductor
Available at Arkivmusic.com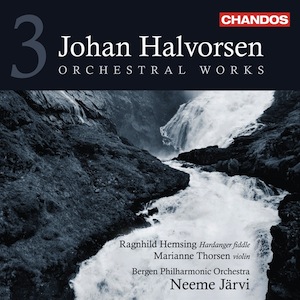 If you like: Edvard Grieg
Then try this composer instead: Norwegian Johan Halvorsen (1864-1935) is one of those composers whose music will have you wondering why orchestras are not playing it regularly. But although his reputation is still overshadowed by that of countryman Grieg (ironically, he married Grieg's daughter and orchestrated some of Grieg's piano pieces), Halvorsen's stock has been on the rise in recent decades, largely thanks to cycles like this one on Chandos.
What to listen for: Halvorsen's Third Symphony is as good a place to start as anywhere. It's full of rich tunes, is brilliantly scored and makes its points in a concise three-movement form. This album also features delightful wedding pieces (wedding planners take heed) and a folksy suite called Fossegrimen, featuring some mean hardanger folk fiddling. Check it out.
Johan Halvorsen: Orchestral Works
Symphony No. 3; Black Swans; Wedding March Op. 32 No. 1; Wedding of Ravens in the Grove of the Crows; Fossegrimen Suite; Bergensiana
Neeme Järvi, Bergen Philharmonic
Available at Arkivmusic.com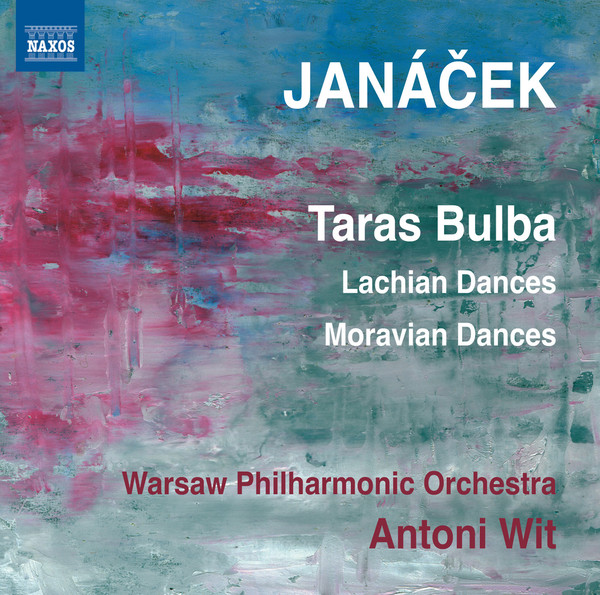 If you like: Antonin Dvorak
Then try this composer instead: Leos Janácek is hardly an obscure name in the opera world but his orchestral works are much less familiar. Sure, they are idiosyncratic at times, littered with off-kilter harmonies, forms and orchestration. But there's much to draw you in too: his great rhythmic drive, sharp contrasts, and Slavic folk influences.
What to listen for: Taras Bulba (1915) is based on the fifteenth century Cossack hero of Nikolai Gogol's "gruesome story." Check out how Janacek builds drama in a menacing battle sequence, with visceral contributions from the low brass. The Moravian Dances of 1891 also packs a punch, every bit as colorful as Dvorak's folk style but with some extra bite.
Janacek: Taras Bulba; Lachian Dances; Moravian Dances
Warsaw Philharmonic Orchestra
Antoni Wit
Available at Arkivmusic.com