Percussive Fireworks from So Percussion and Friends
Hosted by Q2 Music's own Phil Kline, the opening night of the 2012 Look & Listen Festival at the Pratt Manhattan Gallery offered an array of percussive pieces for marimba, Mbira, vibraphone and more with performances by Doug Perkins, Bobby Previte and the evening's curators, So Percussion. 
The evening opened with the world premiere of the percussion sextet, Orbit Design, by Derek Bermel, composer-clarinetist and currently artist-in-residence at the Institute for Advanced Study in Princeton, New Jersey, and closed with another new work for sextet, "Moat" from the larger where (we) live, by So Percussion's Jason Treuting. Other pieces included David Lang's String of Pearls, Cenk Ergun's Comfort Dream Queen Memory, Tristan Perich's Momentary Expanse and works by Paul Lansky, Bobby Previte and Nathan Davis.
Continuing its mission of pairing new music with contemporary art, the Look & Listen Festival, formerly at the Chelsea Art Museum, opted for the new setting of Pratt Manhattan Gallery and the visual counterpoint of artwork from Pratt Institute Master's in Fine Arts candidates.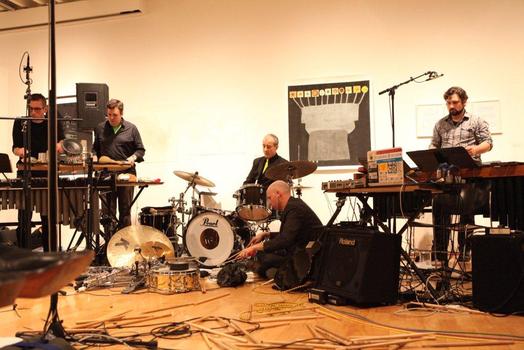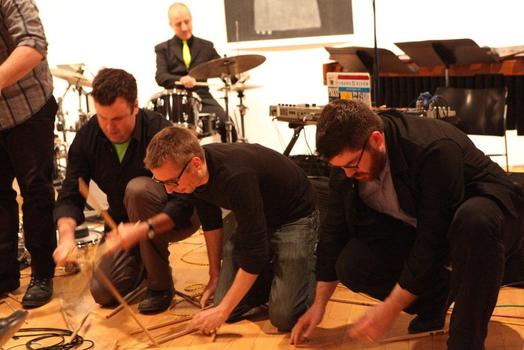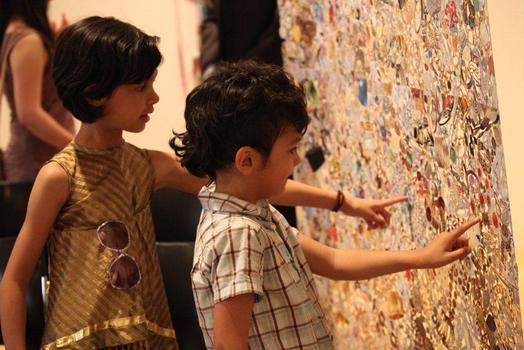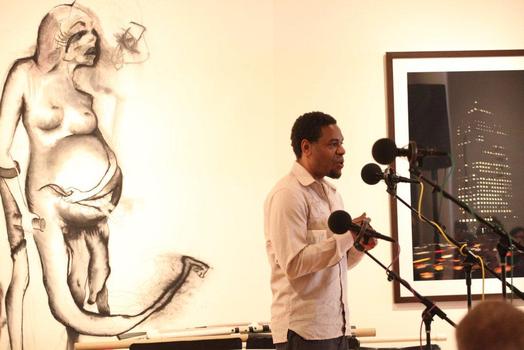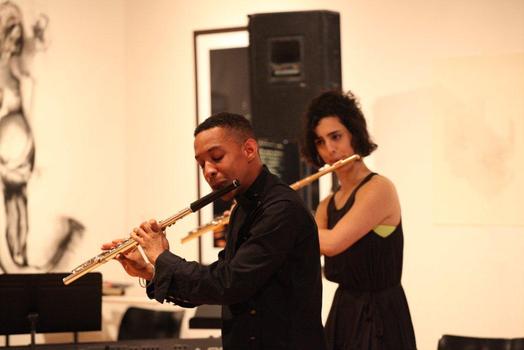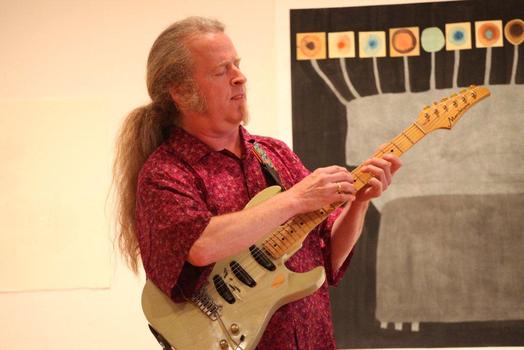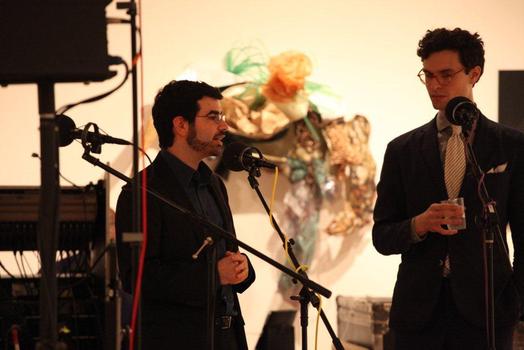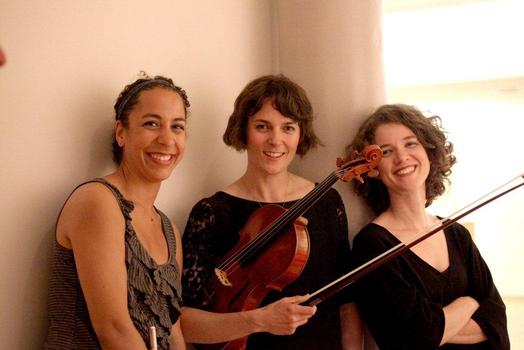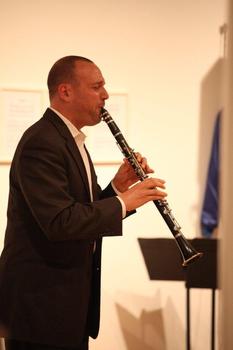 of