WQXR 50th Anniversary Show [Album # 08]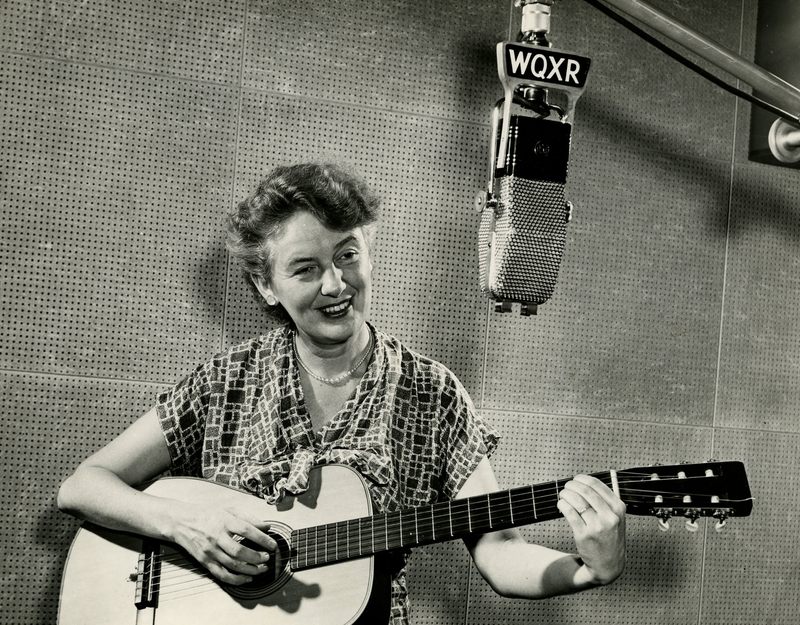 Host Bob Sherman remembers Pru Devon. He plays two episodes from her show "Nights of Latin America". One episode is from the Fall of 1959 and the other from July 29th, 1960.

Saludos, Amigos!

First, a recording of "Nights in Latin America" from Fall of 1959, featuring music for a Huayno dance, Agustin Barrios' "The Bees (Las Abejas)" performed by Sila Godoy, "Banzo" by Inezita Barroso, "Baguala/Minero Soy" by Atahualpa Yupanqui, and an Ecuadorian performed by Aldamaro Romero.

Sherman plays a clip of Rex Benware & Pru Devon startling WQXR listeners from Oct. 31, 1948.

And another recording of "Nights in Latin America" from July 29, 1960. Pru Devon plays a Puerto Rican song claiming "this is my day", followed by a traditional Venezuelan love song by Pedro Vargas, a Colombian bambuco, a Peruvian waltz "La flor de la canela", and finishes off with a tango.
WNYC archives id: 66315