Top Five Faked Classical Performances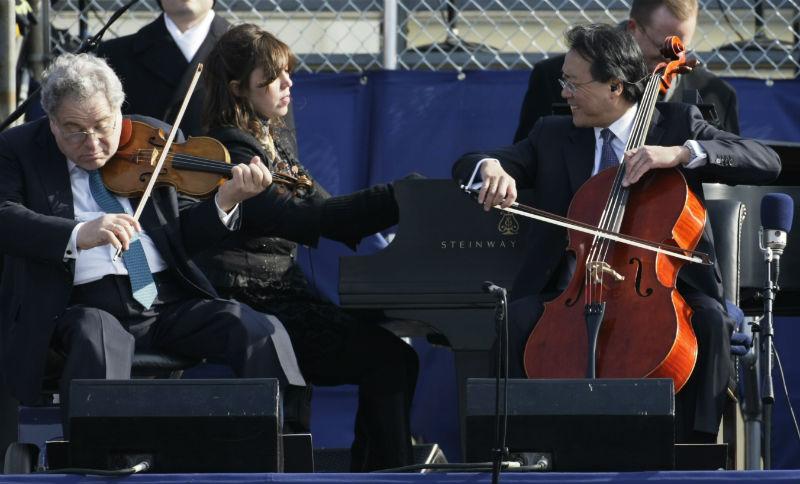 Last week tenor Jonas Kaufmann posted on his Facebook page that he in fact lip synched the Champions League theme at the soccer tournament's final game. His disclosure came to quell another bigger scandal—he had cancelled a pair of performances at the Metropolitan Opera citing illness just before he appeared at the sporting event.
While Kaufman's admission to stave off furor from his fans might be unique, it's certain not the first time a performer has faked a performance in classical music. These are our top five:
1. The Hatto Hoax

For years Joyce Hatto was an enigma among piano connoisseurs. Though she seldom performed live—a cancer diagnosis forced her to retreat to the English countryside—the musician suddenly started churning out celebrated recordings in her 60s and 70s. Following her death in 2006, interest in the reclusive pianist's recordings swelled, as well as skepticism of her unlikely story. The discovery that Hatto's husband had copied other pianists' recordings and attributed them to her caused an international scandal in classical music.
2. The Obama Inauguration
Washington, D.C. was mired in of one of its coldest winters on record as the city prepared for Barack Obama's inauguration. As onlookers readied themselves for temperatures in the teens, four musicians—Itzhak Perlman, Anthony McGill, Yo-Yo Ma and Gabriela Montero—made the executive decision not to play their priceless instruments in the string-snapping cold. Instead, the performers played to a prerecorded track, which provided better sound and fodder for a scandal.
3. The Beijing Olympics
The culmination of the spectacular opening ceremonies 2008 Olympics in Beijing offered a sentimental climax, as a sweet-voiced fifth grader sang the specially commissioned "Ode to the Motherland." However, its composer, Chen Qigang, raised a fuss when he found out the actual singer wasn't the adorable girl who appeared in broadcasts around the world, but a more homely one with crooked teeth. Both performers later said they were privileged to participate in the ceremony.
4. Luciano Pavarotti at the Torino Olympics
Lip synching rumors swirled around Luciano Pavarotti—his longtime manager, Herbert Breslin, maintained the tenor occasionally relied on pre-recorded tracks throughout his career. However, the aging singer most definitely used a tape when he was called on to sing his trademark "Nessun dorma" during the 2006 Opening Cermonies for the Torino Olympics.
5. Kirsten Flagstad
Kirsten Flagstad was 57 and arguably the most famous Wagnerian soprano of the time when she recorded the female title role in the Wilhelm Furtwängler version of Wagner's Tristan und Isolde. However, her high Cs—Isolde sings two—weren't quite up to the level of the rest of her singing. Enter Elizabeth Schwarzkopf, who donated a pair of high notes to the recording.
Weigh in: Is it ever okay to lip-sync or mime a performance? Leave your comments below: