Music for Queen Elizabeth's Diamond Jubilee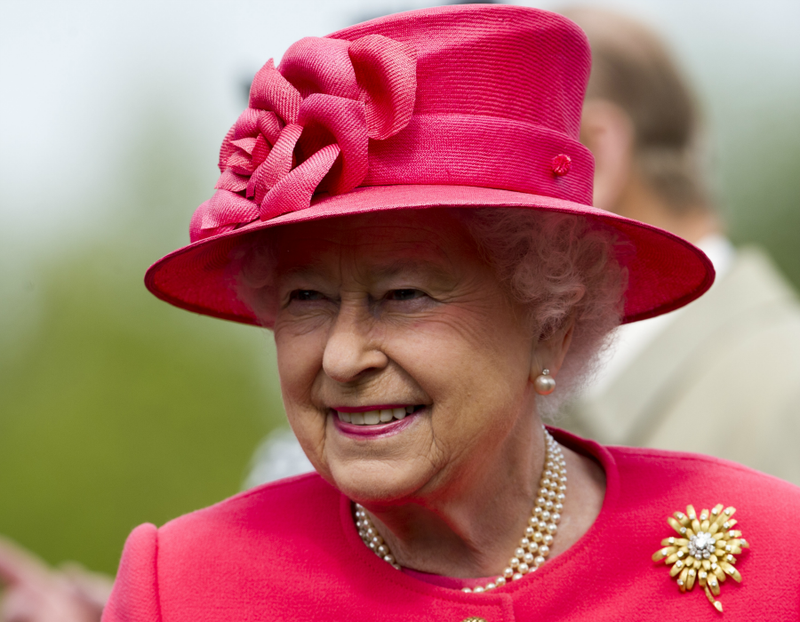 Britain is gearing up for four days of major celebrations as it celebrates the Diamond Jubilee for H.M. Queen Elizabeth II, who is marking 60 years on the throne. With the pomp and pageantry will show thanks and appreciation to the 86-year-old Elizabeth and may potentially bring cheer to a nation struggling in harsh economic times.
Today on the Choral Mix, we honor this achievement by presenting the wonderful choral music sung at her coronation by the choir of Westminster Abbey. So, while you're helping yourself to some tea and a scone, we salute the Queen's Diamond Jubilee.
We start off this episode with Handel's Zadok the Priest, an anthem composed for the coronation of George II. The orchestral introduction is like a stately bold march and builds until the choir enters in triumph. We also take a step backward in time to the great early English composer, Orlando Gibbons. His eight-part magisterial setting of O Clap your hands with James O'Donnell leading the Westminster Abbey Choir was also featured at the Coronation Service in 1953.
Herbert Howells, George Dyson, Healy Willan and William Harris, the leading British composers of the day, all premiered works at Queen Elizabeth II's Coronation. We hear a version of Harris's serene Let My Prayer Come Up, sung by the Westminster Abbey Choir, the English Chamber Orchestra and London Brass, led by Martin Neary. Neary also had the privilege of singing at the Coronation, as a treble in the boys choir of Her Majesty's Chapels Royal.

Herbert Howells's Behold, O God our defender is performed here by the St. Paul's Cathedral Choir, London led by John Scott.

Other works heard at the coronation were the rarely-performed Creed and Sanctus from Vaughan Williams Mass in G minor, Herbert Howells' Behold, O God our defender, and William Walton's Coronation Te Deum. The latter piece is a terrifically grand and exciting setting scored for choir, organ and brass.

We conclude with a quintessential piece celebrating the British Monarchy: Charles Parry's I was Glad. The central section of the piece incorporates acclamations of "Vivat Regina" or "Long live the Queen." This section, which must be slightly rewritten every time a new monarch is crowned, is usually omitted when the anthem is performed on non-royal occasions.
Join in the discussion:  How will you celebrate the Diamond Jubilee?
Playlist:
 
Handel/ Coronation Anthems/ Choir of King's College, Cambridge, The Academy of Ancient Music, Stephen Cleobury
Zadok the Priest     

   
Gibbons/ Treasures of English Church Music/ The Cambridge Singers, John Rutter
O Clap Your Hands   


Wesley/ Praise and Majesty/ The Men and Boys Choir of the Cathedral Abbey and Abbey Church of St. Alban, Barry Rose
Thou Wilt Keep Him in Perfect Peace   


Harris/Coronation of H.M. Queen Elizabeth II/ Westminster Abbey Choir, The English Chamber Orchestra, London Brass, Martin Neary & Martin Baker
Let My Prayer Come Up 


Dyson/Coronation of H.M. Queen Elizabeth II/ Westminster Abbey Choir, The English Chamber Orchestra, London Brass, Martin Neary & Martin Baker
Confortare, Be Strong and of Good Courage  


Willan/ A Choral Festival/ Choir of Westminster Abbey & Ely Cathedral, Gerald Gifford
O Lord our Governor  


Howells/ St. Paul's Service/ St. Paul's Cathedral Choir, John Scott
Behold, O God our defender  


Vaughan Williams/ Howells/Vaughan Williams: Requiem/Mass/ Corydon Singers, Matthew Best
Credo, Mass in G Minor  
Sanctus 


Walton/ Walton: Coronation Te Deum/ Polyphony, The Wallace Collection, Stephen Layton & James Vivian
Coronation Te Deum


Parry/ hear my prayer/ Voices of Ascension, Dennis Keene
I was Glad