Cross-Cultural Friendships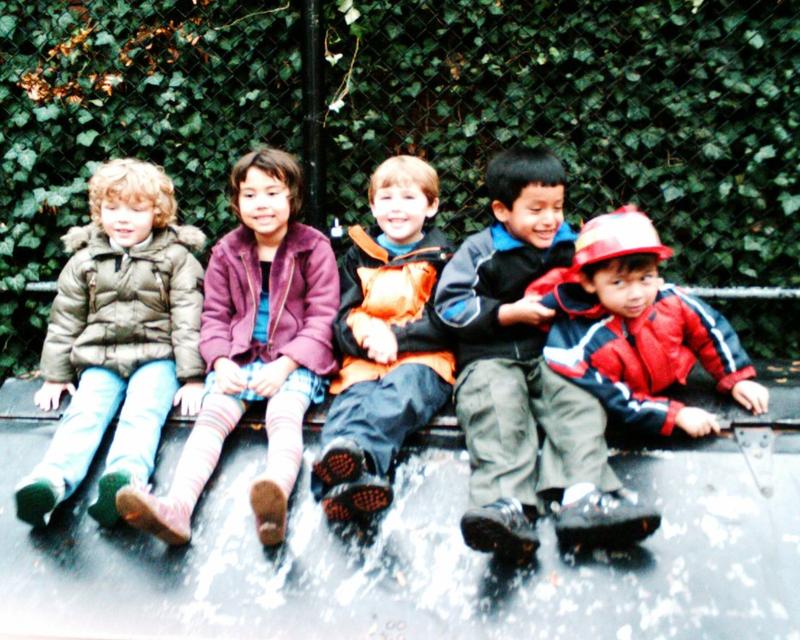 On this episode of All Ears, Terrance McKnight explores cross-cultural friendships, and how exchanges beyond these boundaries have been showcased in music. Because New York is one of the largest melting pots in the world, sometimes it's easy for residents to identify with this, and other times take this idea for granted. Come along with us and meet some new friends on the show this weekend!
We start off with a triptych of pieces -- Golijov's Oceana: Call, Meredith Monk's Do You Be, and Bach's Prelude & Fugue No. 20 in A minor.  Three compositions mixing ethnicity and sound.
John Zorn, a difficult to classify composer, is heard in his Time Travel from the surrealist film, "The Last Supper." With voice and percussion, Zorn excels at expressing ethnic ritual with classical training.
A regular on the show, William Chapman Nyaho performs Joshua Uzoigwe's Talking Drums on piano. A native of Nigeria, Uzoigwe was an ethnomusicologist and composer who created pieces that incorporated traditional sounds of his homeland.
The string trio of violinist Aaron Berofsky, violist David Harding and cellist Tom Rosenberg bring to life Aaron Jay Kernis' Mozart en route (A Little Travel Music). A peer of John Adams, Kernis composed this modern tune in 1991. It seems to dart in and out of traditional Romanticism, Americana and perhaps some jazz. 
Join in the discussion:  What are your favorite cross-cultural friendships in music?
Playlist:

Osvaldo Golijov: Oceana: Call
Atlanta Symphny Orchestra/Atlanta Symphony Chorus
Robert Spano, conductor
Deutsche Grammophon

Meredith Monk: Do You Be
Meredith Monk and Vocal Ensemble
ECM

Johann Sebastian Bach: Prelude & Fugue No. 20 in A minor, BWV 889
Edward Aldwell, piano
Nonesuch

John Zorn: Time Travel
Tzadik Label

Aaron Copland: From Sorcery to Science: The Chinese Medicine Man
Eos Orchestra
Jonathan Sheffer, conductor
Telarc

Xian Xinghai: Yellow River Concerto
China Philharmonic Orchestra
Long Yu, conductor
Lang Lang, piano
Deutsche Grammophon

Joshua Uzoigwe: Talking Drums
William Chapman Nyaho, piano
MSR

Steve Reich: Music from Pieces of Wood
Steve Reich
Hungaroton

Aaron Jay Kernis: Mozart en route (A Little Travel Music)
New Albion

John Lampkin: Migrations
Equinox Chamber Players
Albany

Edward K. (Duke) Ellington
City of Birmingham Orchestra
Sir Simon Rattle, conductor
Angel/EMI

Maurice Ravel: Piano Concerto in G
London Symphony Orchestra
Pierre Boulez, conductor
Krystian Zimerman, piano
Deutsche Grammophon

Lou Harrison: Main Bersama-Sama
Gamelan Sekar Kembar
Scott L. Hartman, french horn
CRI