Maestro, the DJ is Ready for his Concerto
There was a time when the mere mention of "electronic music" on an orchestra program would send concert-goers fleeing towards the exits, synonymous as it was with bleeps and groans made in university computer labs. Meanwhile, DJs and techno artists represented a distant world of clubs and warehouse raves equally foreign to the average symphony patron.
But lately, a number of orchestras are betting on the idea that electronic sounds can coexist in an acoustic format, and theatrical young DJs can attract audiences otherwise put off by concert hall formality.
On Saturday, the Brooklyn Philharmonic will test this theory at a concert in Bedford Stuyvesant, Brooklyn, in which it will feature rapper Yassin Bey (formerly known as Mos Def) along with the results of a Beethoven remix contest. The orchestra put out a call to DJs and sound artists to take the final movement of Beethoven's Third Symphony, the Eroica, and transform it by using sampling, looping, synthesizers and turntables. The winning version, by Brooklyn-based DJ Eddie Marz, dubbed Ill Harmonic, will be performed by the orchestra in an arrangement by the young composer (and 2012 Pulitzer Prize finalist) Andrew Norman.
Beethoven's Eroica has special connections to Brooklyn – the Philharmonic performed the work at its debut concert in 1857 – and it caps a season in which the Philharmonic sought to reestablish its ties to the borough by playing works that reflect the respective cultures in its various neighborhoods.
• Listen to DJ Eddie Marz's Ill Harmonic remix
Alan Pierson, artistic director of the Brooklyn Philharmonic, said the project was intended to make the orchestra a platform for participation. The Philharmonic wanted to "create something in this community that wasn't just us performing for them but also engaging with them, and involving them deeply with what we are doing," he said. The goal was to be "vital and relevant and not just like a museum piece."
DJ Eddie Marz, whose given name is Darryl Small (below, right), said he approached his remix by deconstructing the Eroica on a computer with a drum machine and ProTools software, isolating the individual instruments, lines and rhythms. Eventually he focused on two of Beethoven's themes and proceeded to layer them, creating a skittering, syncopated tune.
"When it's performed you get the edge of hip hop but at the same time you recognize that it is a classical piece – especially for the purists," he said in an interview. "I would play it for people who came into my studio and heads would start bopping."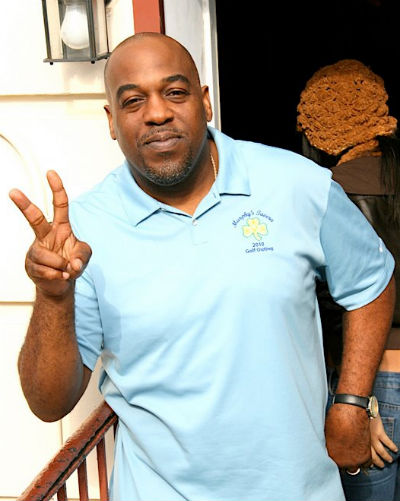 Small, 40, said that hopes to expand into creating classically-rooted instrumentals for other rappers to use as background music, echoing a larger trend that's happening in certain corners of hip-hop. Last month, the rapper Lil B released "Choices and Flowers," an album that he billed as a classical instrumental collection (some critics questioned its actual classical aesthetic). This fall, a number of electronic artists, including Beck, Tyondai Braxton and Amon Tobin, will release a compilation of remixes of Philip Glass's works on the composer's label, Orange Mountain Music.
Mason Bates, a DJ and Juilliard-trained composer who has written numerous works for electronics and classical ensembles, argued that DJ-orchestra combinations work better than most pop crossover projects because the sound worlds are sympathetic.
"The music actually can patch through in beautiful ways, primarily because electronica does not have a vocal line or lyrics driving the art form like so many different kinds of pop music," said Bates, who has held residencies with the Chicago and San Francisco Symphony Orchestras. He noted how he's sampled "earthquake recordings" and created "a water symphony that has droplets that freeze and go to Antarctica."
A number of recent concertos for DJ and orchestra instruct the soloist to mash up multiple classical pieces. A new recording of composer Anthony De Ritis's Devolution, a concerto for DJ and Orchestra, fuses Ravel's Bolero, Beethoven's Seventh Symphony and various hip-hop beats, all mixed by soloist DJ Spooky (Paul D. Miller).
"The turntable doesn't have a defined sound," said DJ Switch, a turntablist who performed Gabriel Prokofiev's Concerto for Turntable and Orchestra at the BBC Proms in 2011. "I suppose it's best to compare it to a keyboard, in the sense that you can program it with any single sound ever recorded or recordable."
Switch, whose given name is Anthony John Culverwell, noted that while this collaboration got largely favorable reviews, sometimes DJ/orchestra collaborations don't get the balance right, and relegate the orchestra to a mere backup role. "[The DJs] perform one of their old routines and the other musicians simply add backing noise to it," he wrote in an e-mail. 
Bates echoed this point: "I try to make sure that, however the interaction happens, it's truly organic and it's not slapping hard techno beats on top of long sustained notes in the orchestra," he said.
A Tradition of Hybrids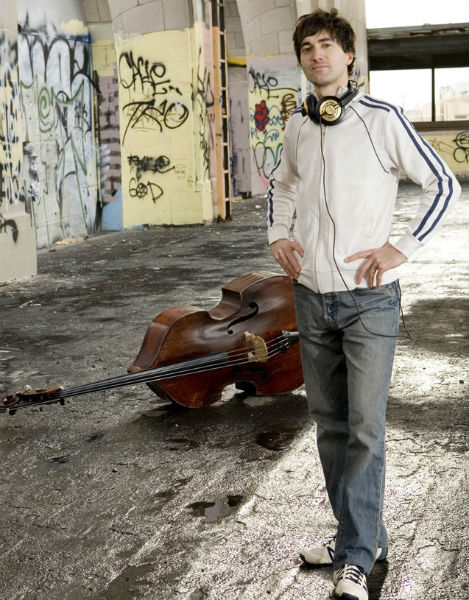 In some ways, these DJ projects are descendents of experiments by John Cage and Edgard Varese, who began using turntables as instruments in the 1930s. After World War II, composers such as Schaeffer, Xenakis and Stockhausen developed a proto-sampling technique known as Musique concrete, which eventually paved the way for the computer-generated music that flourished in academic research labs in the 1960s and 70s.
In the last 15 years, a more populist strain has emerged from hip-hop and club culture, notably with projects like the 1999 album "Reich Remixed," in which international DJs paid tribute to the composer Steve Reich at the invitation of his label, Nonesuch. Artists like the cellist Matt Haimovitz or the collective Bang on a Can also began to partner with DJs.
And while some orchestras have placed DJs in their lobbies in pre-concert receptions, Jesse Rosen, the president of the League of American Orchestras, cautioned against gimmicks to bait younger audiences. "It's not like you can hire a DJ and then people are going to start coming to your classical music concerts," said Rosen. "To be effective it needs to be organic and it needs to be treated as a legitimate dimension of the growth of the repertoire and it should show up in regular concert programs."
Rosen also praised the Brooklyn Philharmonic's project as a way of engaging a community through first-hand experience: "To me the really fascinating idea is it's a way for many people to participate and express themselves creatively in the context of a symphony orchestra."
Pierson, Brooklyn's music director, acknowledged there's always a risk of pandering, or delivering a crossover program that satisfies neither classical nor electronic music fans. He's confident this latest project avoids such pitfalls. "I've seen many orchestra-meets-electronica projects that make me roll my eyes," he said. "I trust my judgment with that. I'm never going to put something on the stage that's going to make me roll my eyes."
Listen to DJ Eddie Marz's Remix of Beethoven's Third Symphony:


Photos: DJ Eddie Marz, Mason Bates (Lydia Danmiller)