It's the time of year when schools let out for the summer, which got host Bill McGlaughlin thinking about when he was a kid: Summer meant no tests, no homework. McGlaughlin used to hang out at his grandfather's house on the Jersey shore where he'd spend hours practicing at the piano.
From an early age, most musicians learn that there is no such thing as time off. And once they become a working musician the fun really starts. There's the summer festival scene, orchestra concerts and tours. If anything, summer is the busiest time of all.
On this week's Summer Concert Showcase, we follow two New Yorkers as they begin their summers not on the beaches at the Hamptons, but on the concert stage, making music. This coming weekend violinist Gil Shaham opens the Caramoor International Music Festival, and pianist Emanuel Ax joins the New York Philharmonic for its final subscription concerts of the season.
Event details:
Caramoor International Music Festival
Katonah, N.Y. (June 23-Aug. 8)
Details>>
The Caramoor International Music Festival is in Katonah, N.Y., but once you're there you'll have to keep reminding yourself that you're not in Italy. When you drive up to the Caramoor Estate you'll lay eyes on an Italian-inspired garden complete with rows of cedar trees to imitate the cypresses of Italy. Make sure to get there early and explore the grounds. The festival opens with violinist Gil Shaham joining the Orchestra of St. Luke's and conductor Roberto Abbado in an all-Mendelssohn program.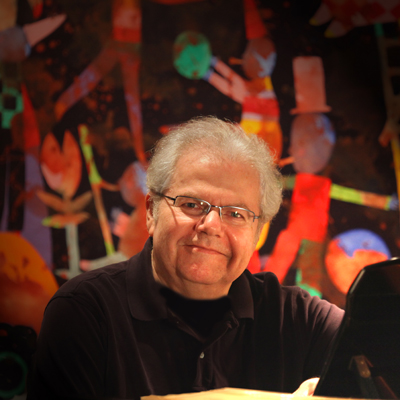 New York Philharmonic with Emanuel Ax
New York City, N.Y. (June 20-23)
Details>>
This Wednesday through Saturday, the New York Philharmonic wraps up its 2011-2012 subscription series with an all-Mozart program. Emanuel Ax (pictured) joins the orchestra for the first half of the concert for Mozart's Piano Concerto No. 22. The second half features Mozart's C Minor Mass with the New York Choral Artists. After the final concert on Saturday it's officially summer for the orchestra, but that doesn't mean they're taking a break. They'll welcome summer with concerts at the Park Avenue Armory, Avery Fisher Hall, Cunningham Park in Queens and a residency in Vail, Colo.
Music heard on this week's program:
Caramoor International Music Festival
Felix Mendelssohn: Violin Concerto in E Minor, Op. 64
Gil Shaham, violin
Philharmonia Orchestra
Giuseppe Sinopoli, conductor
Deutsche Grammophon 427656
New York Philharmonic
Johannes Brahms: Intermezzi
Emanuel Ax, piano
Sony 88697-03510
Wolfgang Amadeus Mozart: Symphony No. 41 in C, K. 551, "Jupiter": III. Menuetto: Allegretto; IV. Molto Allegro
New York Philharmonic
Alan Gilbert, conductor
We want to hear about and see all your favorite summer music experiences. Tag your Tweets and Instagram photos with #WQXRsummer and also add to our Flickr pool. We'll share your photos throughout the summer.