Goodbye to Spring, and Hello to Summer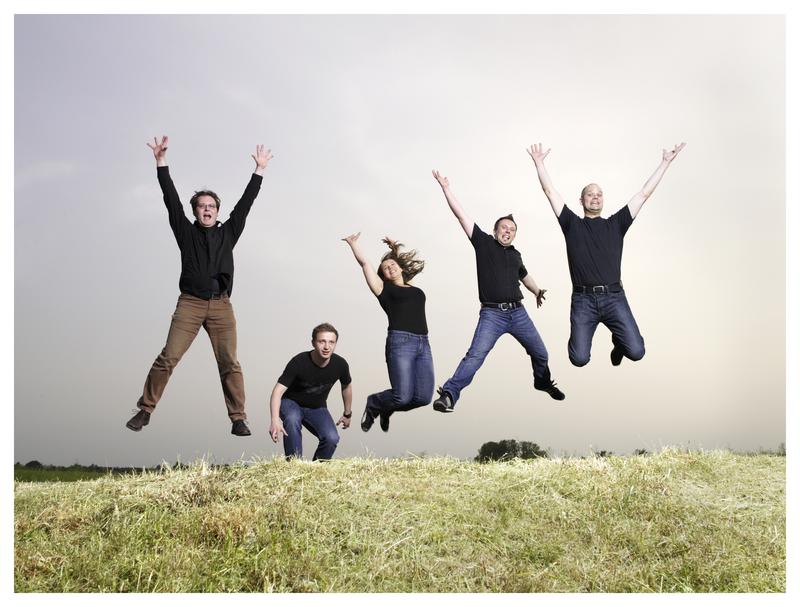 We are ready for summer vacation here on the Choral Mix. Memorial Day is past, school's out and the choristers are on break. We can't help but think of fireflies, ice cream, the beach and road trips to outdoor classical music festivals.
In that vein, today's show is both a farewell to spring and a hello to summer.  To help out, we enlist the vocal prowess of Calmus Ensemble Leizig. They stopped by the WQXR studios back in December to sing some joyful music for these warmer days. Hello, heat!
We start with two short a capella works by Schumann -- Fruhlingsglocken (Spring Bells) and Frühlingsgruss (Spring Greeting). The first is scored for men's voices, the second for mixed chorus. With a wistful conclusion, the choir elegantly throws away the last phrase. We play a version of Werner Pfaff leading the Studio Vocale Karlsruhe.
The Calmus Ensemble Leipzig is an up-and-coming five- (and sometimes six-) part vocal ensemble with one woman and four men. Mainly thirty-somethings, the conductor-less ensemble is known for its laser-like precision, intense collaboration and focused listening skills. Here we play their performance of Schutz's Madrigals followed by selections from Britten's Five Flower Songs.
Two prolific composers, Schubert and Mendelssohn, are also in the mix. These two were linked musically in a lot of ways. Mendelssohn actually helped to get a once-obscure Schubert noticed as a composer. We hear a recording of Robert Shaw leading the Robert Shaw Chamber Singers in Schubert's Spring Song.
Also, some music for those long leisurely summer days: Randall Thompson's The Pasture and the The Road not taken. These settings of Robert Frost's poetry are performed by the United States Army Soldiers' Chorus led by Lieutenant Colonel Michael D. Pyatt. Rounding out the program is Jean Ritchie's Now is the cool of the day, a suitably cooling piece performed by the Choir of St. Ignatius Loyola under the direction of Kent Tritle.
Join in the discussion: Kent is traveling to Brazil and Colorado this summer for choral music.  What classical music festivals will you be attending? 
Playlist
Schumann/ The Secular Choral Works/ Studio Vocale Karlsruhe, Werner Pfaff
Fruhlingsglocken
Fruhlingsgruss

Schutz/ WQXR Studio Recording/Calmus
Britten/ WQXR Studio Recording/Calmus

Schubert/ Schubert Songs for Male Chorus/Robert Shaw Chamber Singers, Robert Shaw
Fruhlingsgesang
Mendelssohn/ Leise zieht durch mein Gemut/ Leipzig radio Chorus, Horst Neumann
Der Jager Abschied
Sommerlied
Wasserfahrt

Thompson/The Legacy of Randall Thompson/The United States Army Soldiers' Chorus, Lieutenant Colonel Michael D. Pyatt, Director
The Road Not Take
The Pasture


Haydn/The Seasons/ Suddeutsches Madrigalchor, Orchester der Ludwigsburger Festspiele,Wolfgang Gonnenwein
Ach, das Ungewitter naht!

Die dustern Wolken


Stanford/One Fine Day/National Chamber Choir of Ireland, Paul Hillier
The Bluebird

Ritchie/ Cool of the Day/Choir of St. Ignatious Loyola, Kent Tritle
Now is the cool of the day