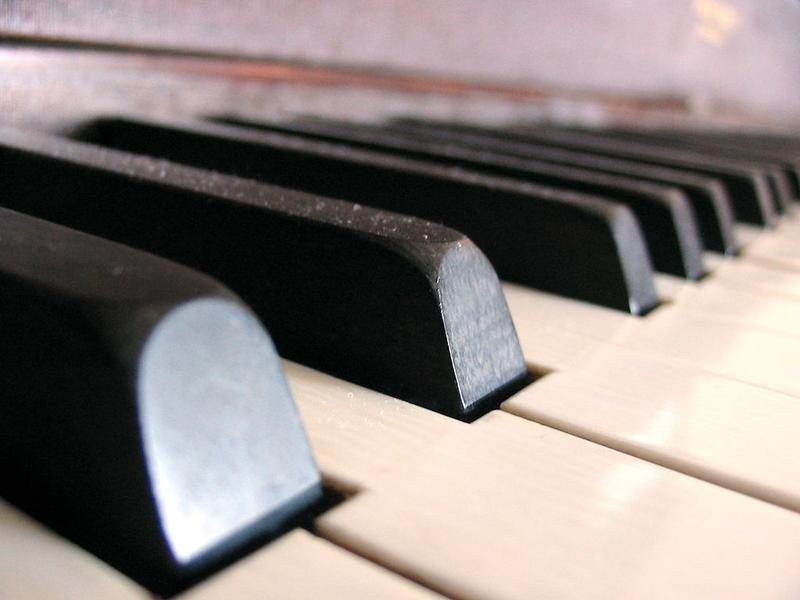 This weekend on All Ears, we explore the feeling of being proud of oneself. However we feel a sense of accomplishment, we can almost always associate that emotion with pride. We've got a dose of positive energy for you on the show through the use of compositional talents of many proud musicians. 
We start with Rachmaninoff's 2 Pieces for Piano 6 Hands, a piece which he composed in order to impress a woman he had been admiring.  We then ease into Philip Glass's Etude No. 2 performed on piano. 
Baritone Thomas Hampson also makes an appearance on the show in a poem by Walt Whitman "To what you said" set to music by Leonard Bernstein. Whitman was famous for his Leaves of Grass, which contained one of the ultimate expressions of pride in his poem "I celebrate myself."
Other proud composers on the program include Paul Lansky, Arvo Part, Iva Bittova and Jennifer Higdon.
These in particular have expressed themselves through creative means and have stayed true to themselves.  And for that, we celebrate them.
Join in the discussion:  What pieces of music are you proud of?
Playlist
Sergei Rachmaninoff: 2 Pieces for Piano 6 Hands: Romance
Vladimir Ashkenazy, piano
Vovka Ashkenazy, piano
Dody Ashkenazy, piano
London/Decca
Philip Glass: Etude No.2
Philip Glass, piano
Orange Mountain Music
Paul Lansky: Notjustmoreidlechatter
Hannah MacKay, voice
Bridge
Arvo Part: Fratres
Kronos Quartet
Nonesuch
Federico Mompou: Suburbis (Slums)
Carmen Bravo, piano
Angel/EMI
Edward K. (Duke) Ellington/Jaun Tizol: Caravan
Mulgrew Miller, piano
Niels-Henning Orsted Pedersen, bass
Bang & Olufsen
Leonard Bernstein: Songfest: "To what you said" (Walt Whitman)
Thomas Hampson, baritone
Craiog Rutenberg, piano
Angel/EMI
Iva Bittova: Strange Young Lady (Divna Slecinka)
Iva Bittova, voice and violin
Nonesuch
Richard Wagner: "Tristan und Isolde": Prelude and 'Liebestod'
Atlanta Symphony Orchestra
Donald Runnicles, conductor
Christine Brewer, soprano
Telarc
Belinda Reynolds: Cover
New Milennium Ensemble
Tara O'Connor, flute
Greg Hesselink, cello
Margaret Kampmeier, piano
Innova
Jennifer Higdon: blue cathedral
Atlanta Symphony Orchestra
Robert Spano, conductor
Telarc
Samuel Barber: Summer Music, op. 31
New York Woodwind Quintet
Boston Skyline
Foday Musa Suso: Summer Time
Foday Musa Suso, kora
Orange Mountain Music