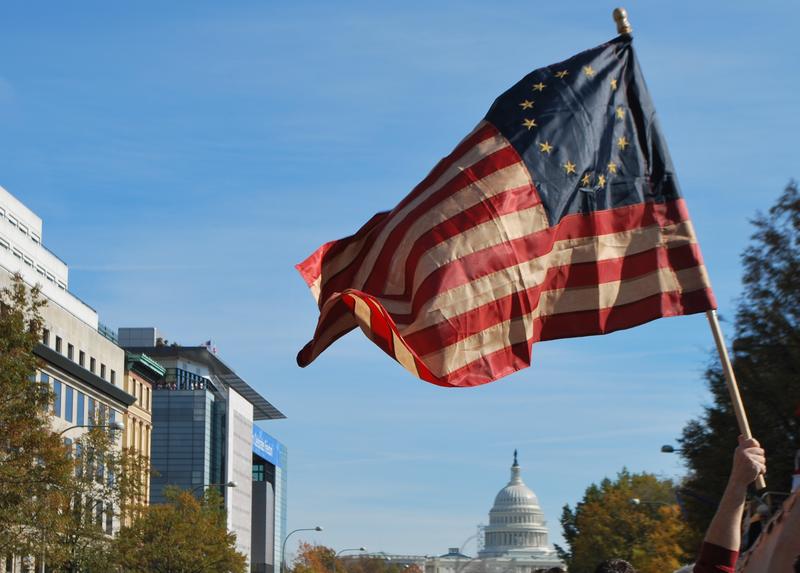 Whether you're preparing for a family picnic or an extravaganza with fireworks, Kent Tritle helps celebrate July Fourth with a patriotic choral celebration. This week's show features a performance by the Singing Sergeants of the Air force. Host Kent Tritle also speaks with former Singing Sergeant member Steve Wilson.
Established in 1945, the Singing Sergeants is the official chorus of the U.S. Air Force. Not only has the ensemble performed for every president and a variety of dignitaries since its inception, it has performed in over 49 countries on goodwill tours, and has appeared with major orchestras such as the New York Philharmonic, the Cleveland Orchestra, the Boston and Cincinnati Pops and others.
The ensemble is remarkably versatile, performing not only patriotic classics, but also early and sacred literature. Special guest Steve Wilson shares some of his most memorable experiences as a Singing Sergeant, providing insight to this important ensemble comprised of service men and women.
In addition to patriotic favorites, we hear the Singing Sergeants performing American folk songs and spirituals. Highlights include arrangements by William Dawson, James Erb and Moses Hogan on this holiday tribute.