Regime Change at Juilliard Historical Performance Program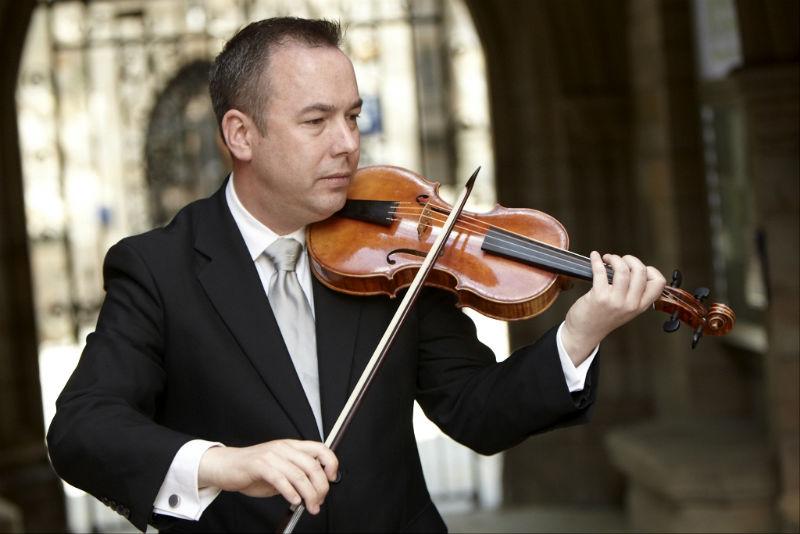 Monica Huggett, the director of Juilliard's historical performance program since its inception in 2008, is stepping down, the school said on Monday. Replacing her as director will be Robert Mealy, a Baroque violinist and member of the program's faculty.
Huggett will continue on as the artist-in-residence and artistic adviser, a newly-created role, and remain as a teacher and leader of the school's early-music performing groups. Mealy will manage the program's curriculum and its performance activities, which center on music of the Renaissance and Baroque eras. His appointment starts in September.
Juilliard established the historical performance program with much fanfare in 2008, and concerts by its ensembles have received a number of favorable reviews. In January, the program received a gift of $20 million from hedge fund titan Bruce Kovner.
In an e-mail, Huggett, 59, explained that her various commitments as a performer have made it difficult to juggle a school administrative schedule of 15 weeks annually. "I am artistic director of two orchestras, the Portland Baroque and the Irish Baroque," she wrote. "I am quite occupied with them. I also love to play chamber music, and am a member of two trios."
"I am also a passionate, if not obsessive, gardener, that is my main relaxation," she continued. "You do not get to do much gardening on the 29th floor of the Rose Building at Lincoln Center!" She said she will be doing almost exactly the same amount of work at the conservatory next year, but "will be (hopefully) fitting it into a slightly tighter schedule so I can spend just a few more weeks at home in the beautiful Lake District, where I live now."
The transition puts into play a kind of musical chairs in academia. Mealy will step down from his position as full-time faculty member of Yale University, but will continue to coach students at the Yale School of Music.
Unlike Huggett, who is based in Northwest England, Mealy is a local. He performs with several New York area early-music ensembles including New York Collegium, Early Music New York, Artek and Clarion Music Society. His other credits include concertmaster of the Boston Early Music Festival Orchestra since 2004. He founded and directed the Harvard Baroque Chamber Orchestra for a decade.
Updated June 29 at 12 pm