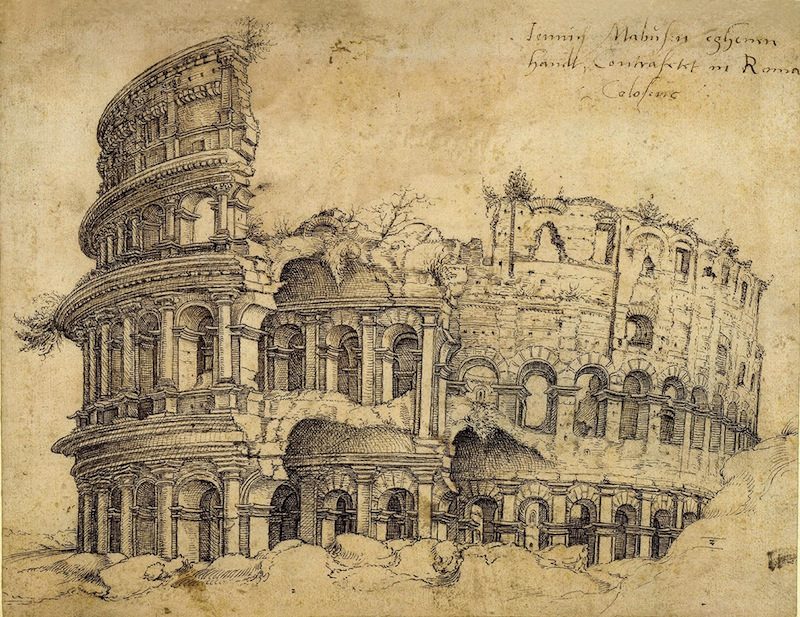 This week's Choral Mix features composers from Spain, Italy and France who all share a common musical training at the Collegio Germanico in Rome. Kent Tritle presents works by Carissimi, Charpentier and Victoria, drawing the distinct connections between these masters.
The Collegio Gemanico opened its doors in 1552, establishing itself as a German-speaking seminary for Roman Catholic priest. Though it was founded as a means of educating in theology and philosophy, special attention was also given to music. Tomás Luis de Victoria left Spain in 1565 to study singing in Rome and later became choir master of the Collegio.
In Rome he was influenced by Palestrina, the master of Renaissance polyphony, whose style is prominent in Victoria's writing. Giacomo Carismi went to the Collegio Germanico in 1628 and began working as chapel-master and is recognized as being the father of the oratorio. While in Rome, Carisimi became the teacher of French composer Marc-Antoine Charpentier, who would later take his Roman education back to France and popularize the oratorio.
We hear performances of Carisimi's Jephte and Charpentier's Le Reniement de Saint Pierre (The Denial of Saint Peter), in which strong similarities between Carisimi and his protégé are heard. Victoria's Salve Regina and Palestrina's most famous Sicut cervus are also featured, showcasing their niche for overlapping vocal lines, a writing style that Palestrina laid a solid foundation for composers like Victoria to build upon. 
Playlist:
Jeptha
Carissimi
Monteverdi Choir & His Majesties Sagbutts & Cornetts
John Eliot Gardiner
London

Le Reniement de Saint Pierre
Charpentier
Les Arts Florissants
William Christie
Paris

Sicut cervus
Palestrina
Choir of St. Ignatius Loyola
Kent Tritle
NYC

O Vos Omnes
Victoria
Choir of St. Ignatius Loyola
Kent Tritle
NYC

Salve Regina
Victoria
The Sixteen
Harry Christophers
London