New Jersey Symphony Extends Lacombe's Contract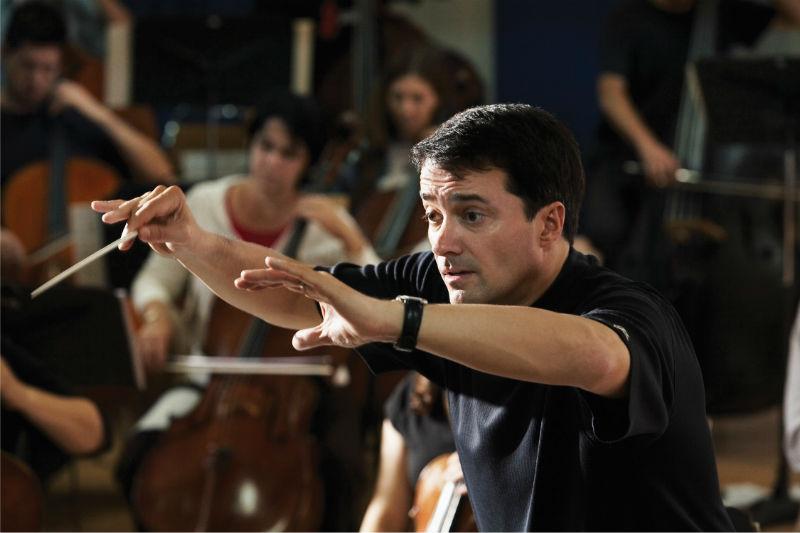 Jacques Lacombe has renewed his contract as music director of the New Jersey Symphony through the 2015-16 season. He has been in that post since 2010.
The French Canadian Lacombe, 48, ended the last season on an eventful note. In May, he brought the New Jersey Symphony (NJSO) to Carnegie Hall as part of the Spring for Music festival, eliciting positive reviews. Last month, he was knighted by the National Order of Quebec, where he is music director of the L'Orchestre Symphonique de Trois-Rivières.
He capped the NJSO season with Mahler's sprawling Ninth Symphony.
"My experiences as music director of the NJSO over the past two seasons have been both enjoyable and creatively stimulating," Lacombe said in a statement. "I have relished the opportunity to bring this great orchestra to venues throughout and beyond New Jersey, and I have appreciated the chance to become familiar with wonderful, diverse communities across the state."
Lacombe was principal guest conductor of the Montréal Symphony from 2002 to 2006, leading the orchestra in more than 100 performances. He also works as a guest conductor; last month, he conducted La bohème starring Roberto Alagna and Angela Georghiu at Covent Garden in London.
The partnership with New Jersey was perhaps expected to be long-term: last year Lacombe and his wife, Janet, relocated to Newark.
Listen: Lacombe tells host Elliott Forrest about his plans for the NJSO (May 2012):