Two Ends of Eccentricity: Gulda and Gould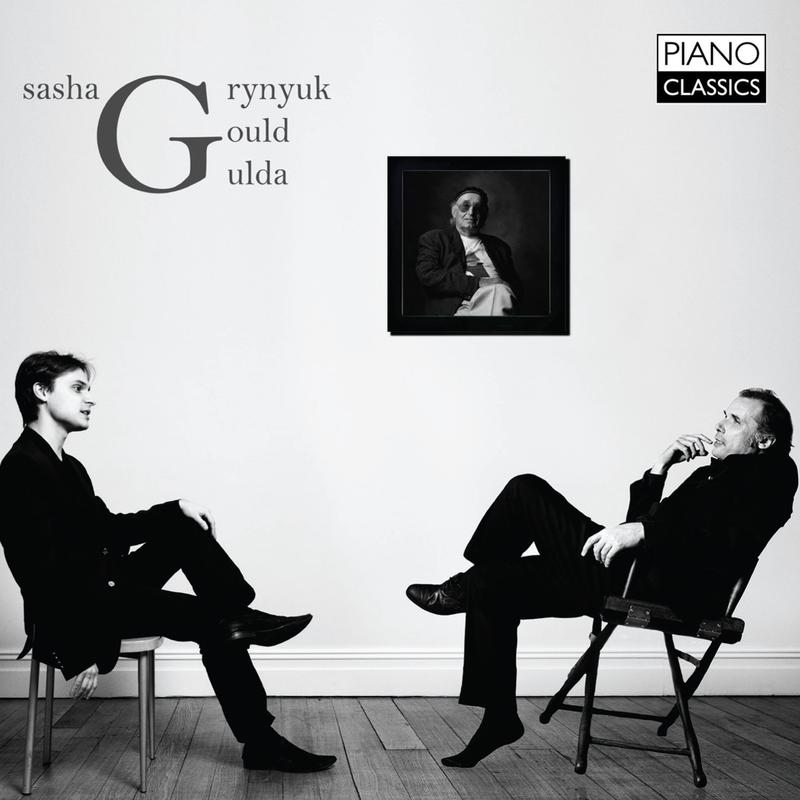 One would be hard pressed to find two figures of 20th century "classical" music as brilliantly eccentric — both personally and in the concert hall — as pianist/composers Friedrich Gulda and Glenn Gould. Gulda made last-minute program changes onstage and (in)famously faked his death so that his 1999 concert at the Vienna Konzerthaus would be promoted as his resurrection party. Gould reportedly abhorred physical contact, wrapped himself in winter clothes on balmy summer days and insisted that he perform sitting in an old chair made by his father.
Outside of their personal and performance eccentricities, and an eventual avoidance of Romantic repertoire (particularly Chopin), however, the two took nearly opposite musical directions. Gould's most famously remembered for his brilliant and sensitive performances of J.S. Bach. As his career progressed, the Austrian-born Gulda increasing drew inspiration from American jazz—without ever losing site of his hero Mozart.
On the surface, then, the two make a strange pairing for the young Ukranian pianist Sasha Grynyuk's new album of solo piano works.
The first half of "Sasha Grynyuk/Friedrich Gulda/Glenn Gould" is dedicated to Gulda's playful and eclectic Play Piano Play, a work of ten miniatures fully immersed in the swung sounds of 50s and early 60s jazzers, albeit filtered through a lens of concert music technique and impressionistic flourishes. Grynyuk's precise delivery ensures that the music swings without ever losing track of it's "classical" roots.
The album's halfway shift from Gulda's playful bebop allusions to Gould's dense contrapuntal tangles is a nearly 180 degree turn. Beginning with Gould's alternately clinical and stormy 1948 Piano Sonata, Grynyuk offers a buoyant, responsive touch to the Second Viennese-school indebted Five Short Pieces for Piano (1950) and the more pointilistic miniatures Two Pieces for Piano (1951/52).
For the album's final track, Grynyuk offers a new arrangement of Gould's humorous educational "hit" So You Want To Write a Fugue, written for the television broadcast of The Anatomy of Fugue, a feature Gould produced for the Canadian Broadcasting Corporation 1963.
While Gulda and Gould may not make for the most intuitive album pairing, the two composers' virtuosic approaches that ultimately drew from different extremes of the musical spectrum make for an impressive showcase for Grynyuk's own versatility and facility, proving a voice as adept to Gulda's lush impressionistic jazz as it is Gould's neurotic counterpoint.
Audio is no longer available.