The Search for the 'West Side Story' Album Cover in NYC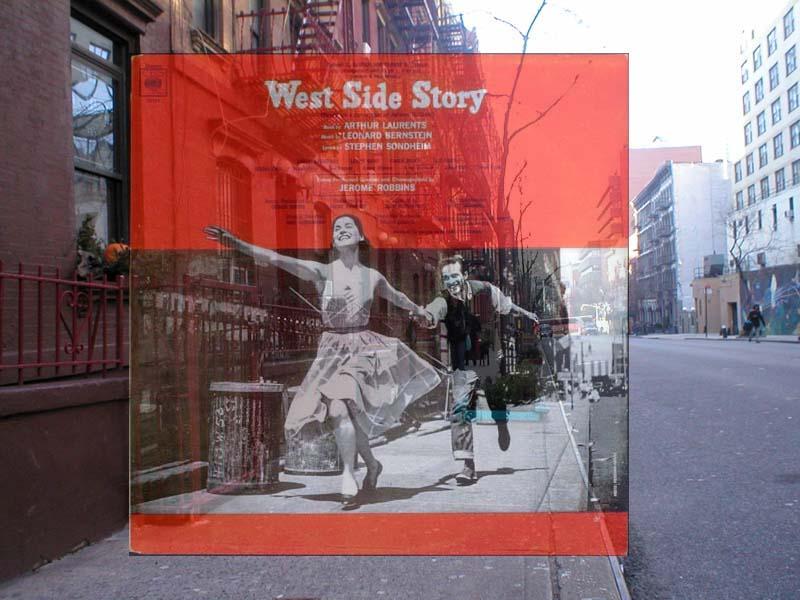 Once, album covers were considered to be as important as the music they housed, integral to the whole experience of owning an LP. Today, cover art has become nothing more than a postage stamp-sized image on an iPod screen.
But even as downloading renders album art increasingly secondary, a music fan named Bob Egan has launched a website to uncover the New York City locations of some famous album covers.
Called Pop Spots, one of the site's first projects is the cover for the original Broadway cast album of West Side Story. Taken in 1957, it shows Tony (Larry Kert) playfully chasing after his girlfriend Maria (Carol Lawrence), on a block of four- and five-story tenement buildings, similar to the one in which Maria might have called home in the musical, set in the mid-1950's New York.
Through some dogged detective work involving a microscope and camera, Egan found that the scene was photographed in front of 418 West 56th St., between Ninth and Tenth Avenues. He discovered the location by scrutinizing the garbage can just to the left of Maria, which shows the address: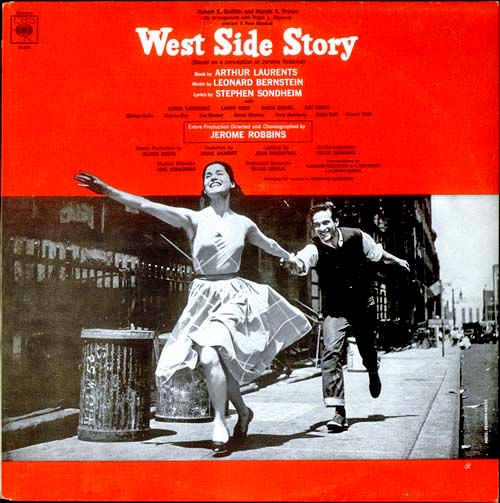 d
418 W. 56th Street today: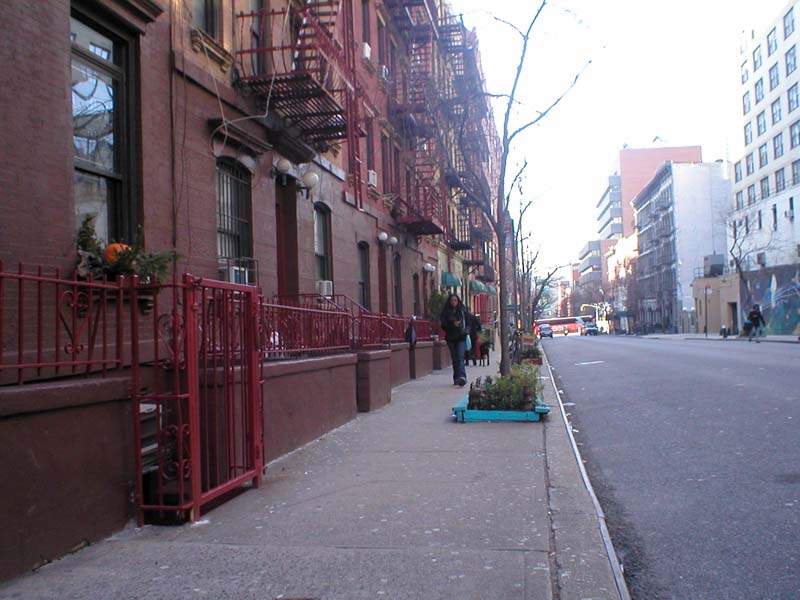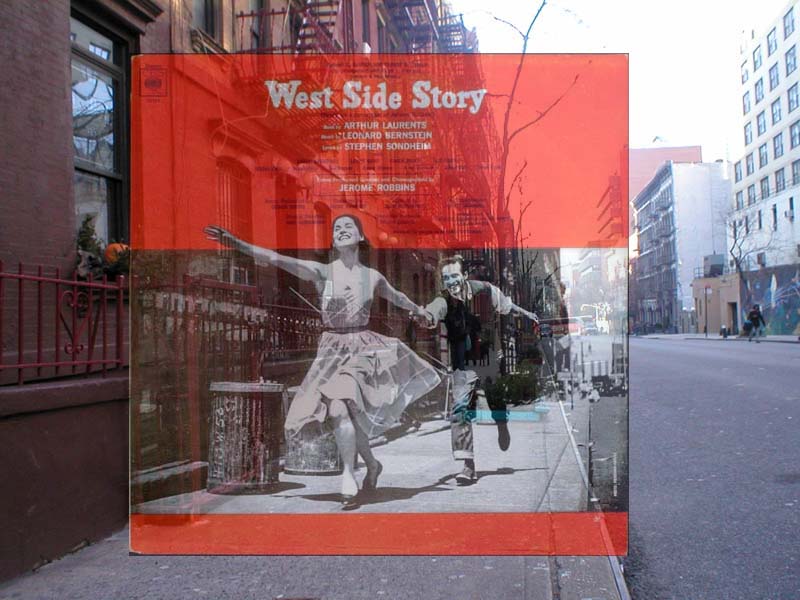 More angles can be seen at the Pop Spots West Side Story page. "I usually bring the cover with me to a location as a reference so I can get the proper angle," said Egan of his layering technique. "It makes matching it up later a lot easier. Once I find the right location, I back up a few feet so there will be space around the cover."
Egan's other investigations include classic rock albums by artists such as Bob Dylan, Simon and Garfunkel and Billy Joel. But West Side Story was a childhood favorite. "When I grew up I listened to "Officer Krupke" as much as I listened to the Beatles," said Egan, who moved to New York in 1977. "I go to the 39th St. Flea Market on weekends, and I ran across version of the this album and I just said, 'I gotta find this spot.'
"It turned out, under a microscope the exact address of the location is written on the side of a garbage can on the front of the cover. I suppose most people don't look at album covers with a microscope, but I do."