Understanding Intentions
Saturday, August 04, 2012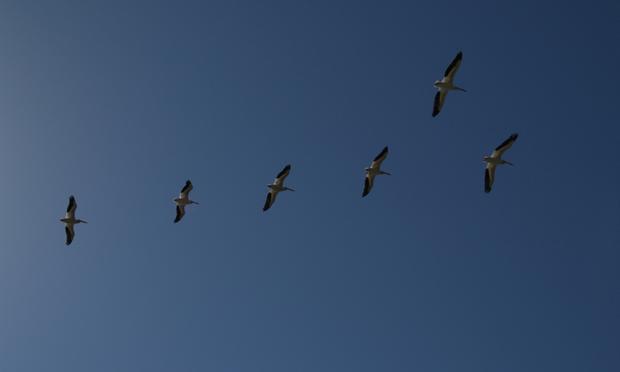 (theclyde/flickr)
Do you have to understand the lyrics of a vocal piece to truly enjoy it?
One can argue that music can still reach us in a personal way even if lyrics are vague and mysterious. A good composer can always convey the spirit of his intentions even if certain details are not easily discernible. This week, Terrance McKnight explores pieces translating these very feelings.
To that end, Simon Mashoko kicks off this weekend's episode with a traditional song from Zimbabwe played on the mbira called Kumakudo. The mbira is the national instrument of Zimbabwe, and it's been used by the Shona people for thousands of years during religious and social gatherings. This piece signifies their rhythm of purpose.
Anne Sofie von Otter sings Clara Schumann's Er ist gekommen in Sturm und Regen, which roughly translates to "he came in storm and rain." And we also hear a Humoresque composed by Dvorak, performed by Art Tatum who was a champion of stride piano, intentionally skipping around his target theme on the keys.
Other highlights include two works that reflect composers' lifelong fascination with birds. Messiaen's Black Bird is followed by Duke Ellington's The Bluebird. Both evoke the mysteries of these unconscious, planned and inherent journeys.
Music on this Program:
Traditional: Kumakado (Shona Mbira Music)
Simon Mashoko, mbira & vocals
Nonesuch
Kumakudo
Clara Schumann: Er is gekommen in Sturm und Regen, Op. 12/2 Warum willst du andere fragen Op. 12/11
Anne Sofie von Otter, mezzo; Helene Grimaud, piano
Deutsche Grammophon
Op. 12/11
Bryan Johanson: The Secret Guitar
Bryan Johanson, guitar; Yoshi Nakao, clarinet; Joel Bluestone, percussion; Hamilton Cheifitz, cello
Gagliano
The Secret Guitar
Olivier Messiaen-Le Merle Noir
Phillipe Bernold, flute; Alexandre Tharaud, piano
Harmonia Mundi
Le Merle Noir
Edward K. (Duke) Ellington: Bluebird of Delhi (alternate take)
Duke Ellington Orchestra
Bluebird
Bluebird of Delhi
Antonin Dvorak: Humoresque in G-Flat, Op.101/7, "Spring Song"
London Symphony Orchestra; Andrew Litton, conductor, Nadja Salerno-Sonnenberg, violin
Nonesuch
Spring song
Antonin Dvorak: Humoresque
Art Tatum, piano
Best of Jazz
Humoresque
Johannes Brahms: Four Songs, Op. 17
Richard Hickox, conductor; Frank Lloyd, horn; Stephen Stirling, French horn; Rachel Masters, harp
Virgin
Four Songs, Op. 17
Ronn McFarlane: Blue Norther
Ronn McFarlane, flute
Dorian
Blue Norther
Giya Kancheli: Night Prayers
Kronos Quartet; Jan Garbarek, saxophone; Vasiko Tevdorashvili
Nonesuch
Night Prayers
Bobby McFerrin: Mass
Bobby McFerrin, vocalist; Cyro Baptista, percussion
Blue Note
Mass
Arvo Part: In Principio
Tallinn Chamber Orchestra; Tonu Kalijuste, conductor; Estonian Philharmonic Chamber Choir
ECM
In Principio
The WQXR e-newsletter. Show highlights, links to music news, on-demand concerts, events from The Greene Space and more.