WQXR kicks off the first of four broadcasts from the Lucerne Festival in Lucerne, Switzerland with a concert by the resident Lucerne Symphony Orchestra pairing works by Wolfgang Rihm and Johannes Brahms. Jeff Spurgeon hosts direct from Lucerne.
The program opens with Rihm's Nähe fern, a work that's described as his personal musical response to the four symphonies of Brahms. The work avoids outright quotation, instead favoring subtler echoes of Brahms's musical language. Baritone Hans Christoph Begemann is the soloist in what is the world premiere of the work's complete version.
The second half presents the actual music of Brahms, as French pianist Hélène Grimaud appears at the keyboard for the dramatically compelling First Piano Concerto.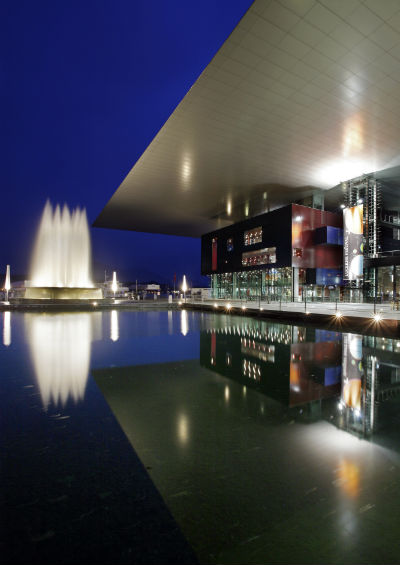 Program:
Lucerne Symphony Orchestra
James Gaffigan, conductor
Hélène Grimaud, piano
Hans Christoph Begemann, baritone
Rihm: Nähe fern (world premiere of the complete version)
Brahms: Piano Concerto No. 1 in D minor, Op. 15
Recorded at the KKL Luzern, Concert Hall in Lucerne, Switzerland (Right) (Luzern Tourismus)