Eight Composers Who Beat the Summer Heat
The first seven months of this year have been the hottest on record in the northeastern United States, researchers at Cornell University said on Tuesday. Other parts of the US have been suffering from record droughts. If you've been sweating out this summer, take comfort knowing that things may have been worse for some of history's great composers.
From Beethoven to Prokofiev, composers were expected to write music and fulfill commissions all without the benefit of air conditioning or breathable clothing. Here are eight composers who kept their cool:
Ludwig van Beethoven
The free-spirited Beethoven enjoyed his walks through the lonely woods near Baden, Germany regardless of the weather. But when the hot summer months arrived he would shed much of his clothes and carry them tied to a stick over his shoulder. Some colleagues began to worry that this habit could end embarrassingly if he were to encounter some other walkers along the way. No word on how this turned out.
Franz Schubert
The sickly Schubert suffered from a "summer depression" while working in land-locked Vienna, where the heat and humidity could be especially intolerable. Scholars have noted that the word "August" rarely appears in his catalog, suggesting a hiatus around time of year. Nevertheless, he beat the heat in August 1825 by retreating to the spa town of Bad Gastein where he composed the Piano Sonata No. 17 in D major, D. 850 (Op. 53), known as the Gasteiner.
Hector Berlioz
Berlioz was on a tight deadline in July 1826 to finish his score, Les Francs Juges, but he had to contend with a room on Paris's Rue de Harlay that was described as a furnace. His solution: taking regular swim breaks in the nearby Seine.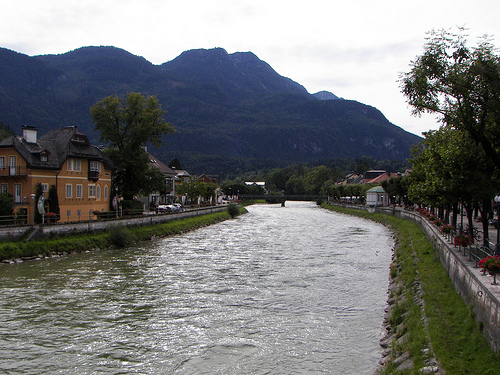 Johannes Brahms
When the weather got hot, Brahms fled Vienna for the countryside, spending many summers in Bad Ischl, an enchanting area of mountains and lakes east of Salzburg. There it was occasionally rainy, and he composed works like the Viola Quintet in G major, Op. 111 and the Academic Festival and Tragic overtures. Brahms also used the theme of heat eased by coolness in his songs "Dien blaues Auge" and "Regenlied," the latter of which describes the flood of childhood memories awakened by a summer rain.
Gustav Mahler
Mahler escaped the Vienna heat by moving to various "composing huts" in the Austrian countryside throughout his career. The first, in Steinbach, was a brick house that overlooked a lake and a meadow. It was here where he composed much of his Third Symphony in 1895, whose first movement Mahler described: "Over the introduction to this movement, there lies again that atmosphere of brooding summer midday heat; not a breath stirs, all life is suspended, and the sun-drenched air trembles and vibrates."
Giacomo Puccini
Puccini was no fan of Italy's stifling summers. In 1908, he moved from his home in Torre del Lago, Tuscany, to a lakeside villa in Chiatri, where he worked on the opera La Fanciulla del West. A letter to his friend Sybil Segliman suggests that he was still struggling. "I'm working, sometimes well, sometimes not so well – but progress is slow – and I feel worn out," he wrote. A month later, Chiatri became too hot, and Puccini moved higher into the Tuscan hills, to the town of Abetone. There it started to rain and a recurring throat problem got worse, prompting a return to Torre del Lago.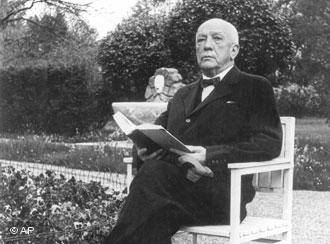 Richard Strauss
That same summer, Strauss escaped Berlin for a "country house" in Garmisch (right), which became a refuge in between his international commitments and concert tours. The first work that Strauss completed in Garmisch was the opera Elektra. From then on – with the exception of a few late works written while he was staying in Switzerland – most of his compositions had their origins here.
Serge Prokofiev
Prokofiev spent the summer of 1916 on the Gulf of Finland where he wrote, "my primary occupations are playing tennis and scoring the opera." Although the Russian composer enjoyed little acclaim for his serve, the cool lakeside climate allowed him to finish his opera The Gambler. Prokofiev was apparently quite the outdoorsman, also enjoying volleyball and swimming.
Weigh in: What music do you find helps you escape the heat?