The Musical Life of Helen Gurley Brown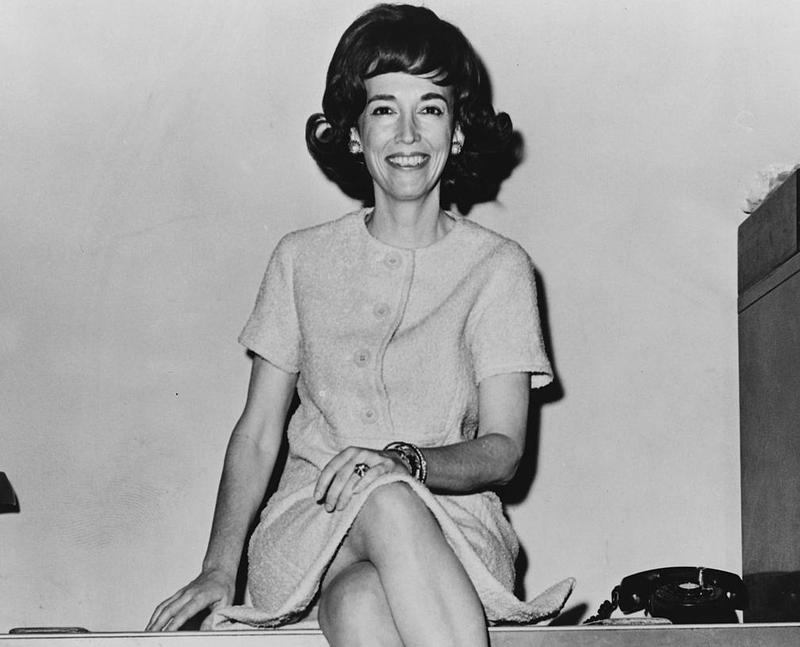 Helen Gurley Brown died Monday at the age of 90. She was one of New York City high society's most recognizable figures, and within the publishing world where her accomplishments had great impact. Brown was an author and the publisher and editor-in-chief of Cosmopolitan magazine for 32 years. She loved theater and opera and regularly attended both throughout her life in New York.
In 1983, Brown was a guest on WQXR's radio program This Is My Music hosted by Lloyd Moss. In the program, she discussed her book Sex and the Single Girl and the book she had just authored Having It All: Love, Success, Sex and Money Even If You Are Starting With Nothing. Brown also chose music for the program, including selections from Madame Butterfly, Die Fledermaus by Johann Strauss II, "April in Paris" the musical Walk A Little Faster and "Waiting For The Girl's Upstairs" from Follies by Stephen Sondheim.
She discussed how her musical background began early.
"There was no great recording equipment. There was something called a Victrola and there was no great radio equipment for a long time. Therefore, one's musical experiences mostly happened in school and not at home," said Brown. "But I used to get to sing in school operettas and school plays because I could sing fairly well and certainly I sang a lot in church because I was in the choir until I was grown in my 20s."
When asked by Moss how she thinks marriages can stay in tact during the divorce-plagued '80s, she responded with characteristic candor: "What keeps a marriage together is to marry someone decent in the first place who doesn't give you a whole lot of trouble, who is not a womanizer, who is not stingy, who is in favor of whatever you're doing in life professionally, a supportive friend. That's for openers. But you don't know ahead of time really whether you are marrying one of those. After that it's day by day really. There are no big fancy ground rules. It's just that every day you try to be a decent person back. Usually it works."