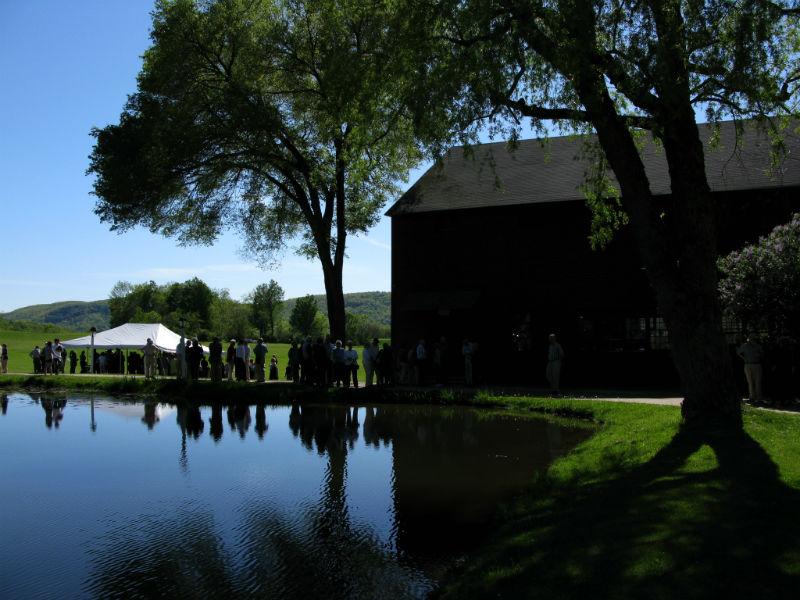 In addition to summer unofficially wrapping up, so is the summer music scene. Before you know it, lines will be wrapping around Lincoln Center venues and Carnegie Hall as the curtains get pulled to open the new season. On this week's Summer Concert Showcase, host Bill McGlaughlin takes a look at what's going on at the closing concert of the Skaneateles Festival and previews upcoming concerts at Tannery Pond and the Green Mountain Mahler Festival.
Event details:
Green Mountain Mahler Festival
Essex Junction, Vt. (Sept. 8)
Details>>
Labor Day is on the horizon, but that doesn't mean that summer fun has to stop. At the Green Mountain Mahler Festival in Essex Junction, Vt., the concert isn't just for professional musicians – it's for everyone. That means you can attend the concert as a listener or apply to participate as a performer. The festival provides avocationals, professionals and talented students the opportunity to performance large-scale romantic works. This year the festival will tackle Mahler's Symphony No. 6 in A minor "Tragic."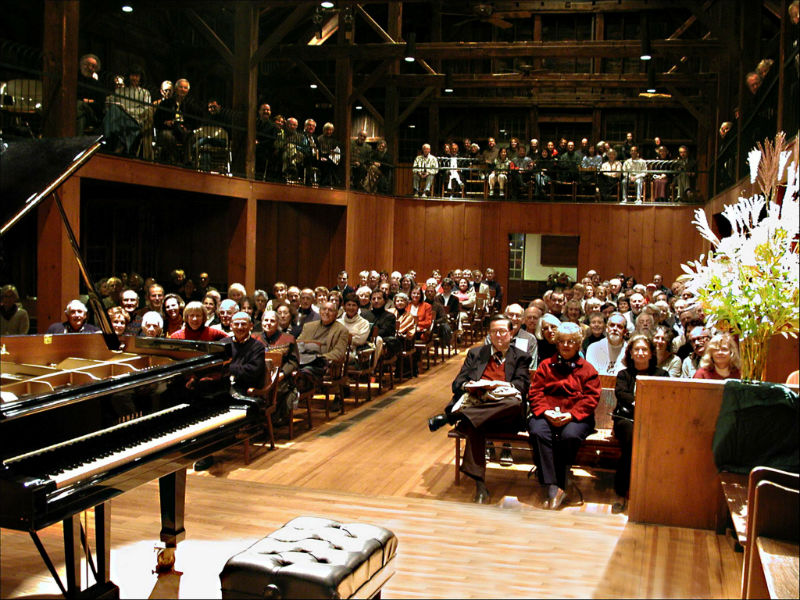 Tannery Pond Concerts
New Lebanon, N.Y. (Through Sept. 22)
Details>> 
Concerts at this festival take place in a 300-seat, wood-lined room (pictured) that was a former Shaker tannery. On Sept. 1, soprano Elizabeth Futral, clarinetist Todd Palmer and pianist Ran Dank take the stage for an evening of intimate chamber music, including a new work by Ricky Ian Gordon.
Skaneateles Festival
Skaneateles, N.Y. (Through Sept. 1)
Details>>
Just southwest of Syracuse, at the northern tip of Skaneateles Lake is the town of Skaneateles, which for the past 33 years has been home to the Skaneateles Festival. It began as a local festival that featured local residents of Skaneateles, but has since turned into a stage for world class musicians. But just like summer, the festival also wraps up on Labor Day Weekend with a program that includes works by Dvorak, Stravinsky, Barber and Holst.
Music heard on this week's program:
Green Mountain Mahler Festival
Gustav Mahler: Symphony No. 6 in A minor, "Tragic": Andante Moderato
Budapest Festival Orchestra
Ivan Fischer, conductor
Channel Classics 22905
Tannery Pond
Ricky Ian Gordon: Orpheus and Euridice: Prelude; Home
Elizabeth Futral, soprano; Todd Palmer, clarinet; Melvin Chen, piano
Ghostlight 7915584417
Skaneateles Festival
Antonin Dvorak: String Quartet No. 12 in F, Op. 96, "American"
Jupiter String Quartet
We want to hear about and see all your favorite summer music experiences. Tag your Tweets and Instagram photos with #WQXRsummer and also add to our Flickr pool. We'll share your photos throughout the summer.