Schedule: Music of Constant Change
FREE MP3 DOWNLOADS ON Q2 MUSIC'S FAN PAGE
In honor of Philip Glass's 75th birthday and Einstein on the Beach's return to New York City, Q2 Music celebrates the iconic, paradigm-shifting composer with Music of Constant Change: A Philip Glass Festival.
From Tuesday, September 4 through Sunday, September 9, Q2 Music presents an immersive survey of Philip Glass's recorded music, exclusive downloads, private and unreleased recordings, new and archival interviews/videos, album reviews and more. The festival blog, Glass Perspectives, features birthday tributes from Glass colleagues and collaborators including artists such as Brooklyn Rider, pianist Michael Reisman, composer Nico Muhly, Kronos Quartet's David Harrington and more.
Other features include a Top 10 Glass CDs on the September 4 episode of WNYC's New Sounds with John Schaefer; Orange Mountain Music label manager Richard Guérin's Mixtape of previously unreleased Glass works; and an encore presentation of Glass and violinist Tim Fain's Metropolitan Museum concert this past April.
As we lead up to and throughout the festival, we encourage listeners, Glass fans and obsessives alike to call our Google Voice number and add their voices to our celebration. Simply wish Philip Glass a Happy Birthday! or leave a story on how Einstein on the Beach impacted your life, and we will do our best to play it during the festival. You can also engage online with like-minded enthusiasts via Twitter by using #pg75 and #Einstein2012. 
---
Festival Spotlights: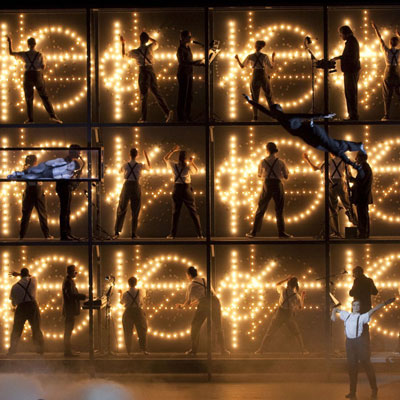 Watch Live: Philip Glass: An Hour with Einstein
Saturday, September 8 at 3 pm 
The centerpiece of the festival takes place on Saturday, September 8 at 3 pm, with Philip Glass: An Hour with Einstein presented in The Jerome L. Greene Performance Space, WQXR's state-of-the-art, downtown broadcast and performance venue. Hailed as "the most fantastic spectacle… of the last half century" by Le Nouvel Observateur, Einstein on the Beach returns to BAM this fall as part of the institution's 150th anniversary.
WQXR's Terrance McKnight hosts the live event and videocast and welcomes special guest Philip Glass for a conversation about the mystery and enduring appeal of Einstein on the Beach, why he and director Robert Wilson opted for Einstein after considering Chaplin and Gandhi, how the production has evolved since its 1976 premiere, and his reflections on this milestone 75th birthday. This intimate concert with Glass and Einstein company members also features music and text highlights including the "Knee Plays." 
---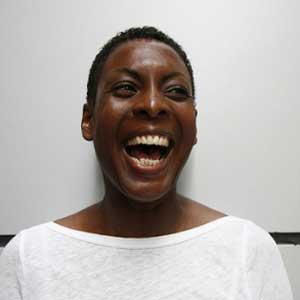 Notes from the Beach with Helga Davis
Daily at 11 am | Repeats 9 pm 
Einstein on the Beach principal — and former Q2 Music host — Helga Davis guest hosts each day of the festival, sharing a behind-the-scenes look at life on tour, audio excerpts recorded during the international performances, and a musical portrait of her own musical interests, curiosities and passions.
→ Q2 Music shows hosted by Helga Davis
---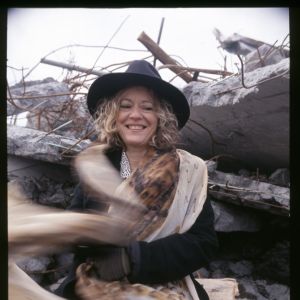 Hammered! with Lisa Moore
Weekdays at 10 am
Celebrated new-music pianist, Lisa Moore (Bang on a Can, TwoSense) guests hosts four one-hour shows exploring the keyboard music of Philip Glass, his colleagues and inspirations. Other featured composers include John Cage, Harold Budd, Meredith Monk, Nadia Boulanger, Donnacha Dennehy, Erik Satie, Keith Jarrett and many more. 
---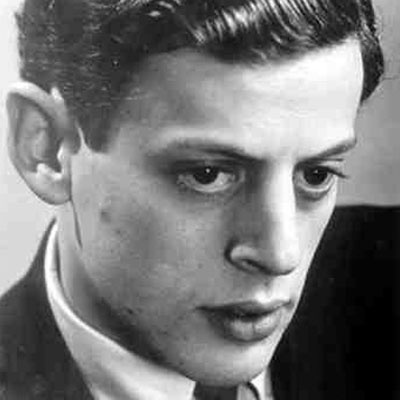 Archival Interviews with Philip Glass
Daily at 6 pm
Over the course of his extended musical trajectory, Philip Glass has stopped by the New York Public Radio studios to discuss current projects and recent insights. Each day at 6 pm for Music of Constant Change, enjoy interviews with Philip Glass from across the entire station archives, including early New Sounds on WNYC, a "Meet the Composer" with Tim Page (1985) and an "Around New York" with John Schaefer (1995).
---

Daily Focus
Each day, Music of Constant Change shines its spotlight on a different area of Glass's diverse and prolific compositional life. Listen in for curated playlists that explore the many connections and cross-pollinations of his musical thought, alternately focusing on his operas, symphonies, concertos, world-music inspired works, films and more.
Tuesday, September 4: Early Music and Contemporaries
Wednesday, September 5: World Music
Thursday, September 6: Classical Glass: Symphonies and Concertos
Friday, September 7: Silent Film Scores
Saturday, September 8: Operas: Einstein and Beyond
Sunday, September 9: Remixed and Repurposed
Music of Constant Change was produced by Alex Ambrose and Hannis Brown, with special thanks to Tobin Low, Richard Guerin of Orange Mountain Music, John Wyszniewski of Blake Zidell & Associates, Joe Cohen at Sacks & Co., the team at Pomegranate Arts, Nonesuch Records and Andy Lanset of the NYPR Archives.