Top 10 Essential Philip Glass Recordings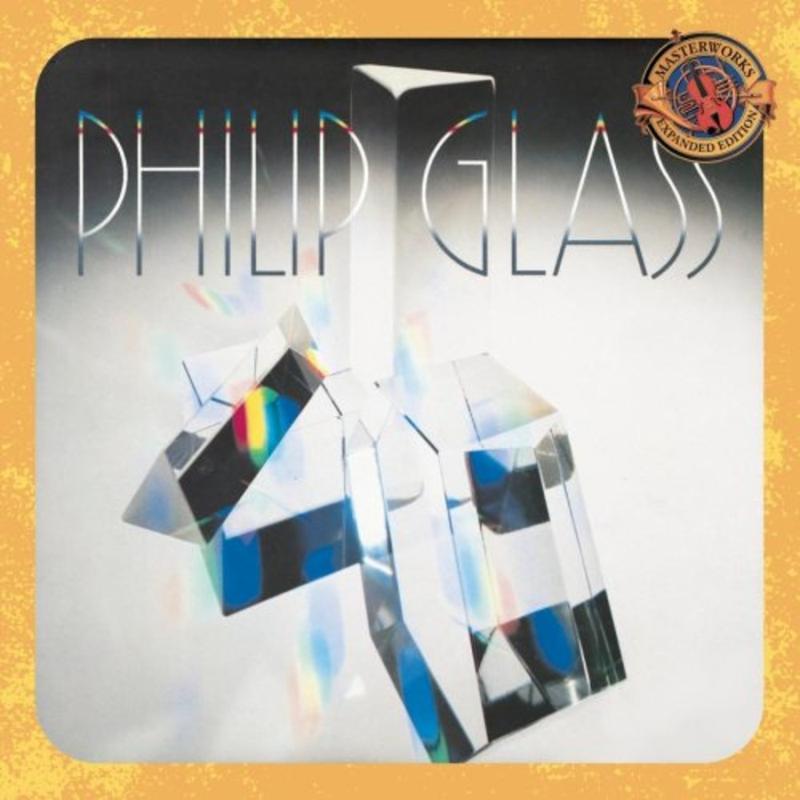 Philip Glass has been an extremely prolific composer, and has had long associations with two major record labels: Sony and Nonesuch. Both labels have released box sets meant to introduce listeners to Glass's music; the Nonesuch box is especially elaborate and is itself almost an objet d'art. But there's much more.
Glass has founded three different record labels during his career: Chatham Square in the 70s, Point Music in the 90s, and his current label, Orange Mountain Music. This latter enterprise has allowed Glass to release literally dozens of albums. But if you're just setting out, this can all seem pretty daunting. You probably don't want to start with the mammoth Music In Twelve Parts, and you'll want to work your way up to the sprawling, ambitious Symphony No. 5.
So what to do? Well, here are ten albums that will serve as a fine introduction to Philip Glass's hugely influential music:
---
Top 10 Essential Philip Glass Recordings
This collection of short, accessible pieces from 1982 was specifically made to introduce Glass to a wider audience, and sure enough, it remains one of his most popular recordings. It includes fine examples of both sides of Glass's art, from the lyricism of "Facades" to the kinetic energy of "Floe." The opening piano solo, called "Opening," reappears in a version for winds and keyboard at the end of the album (called "Closing," naturally), and, with its 3-against-2 rhythms, offers an appealing insight into how Glass's music works.
---
This collection of short works features the classic sound of the 1970s Philip Glass Ensemble: winds, female voices (used instrumentally, not singing texts), and keyboards - specifically, the slightly cheesy, hopelessly dated, and now irreplaceable Farfisa organs. Written for a documentary film about sculptor Mark Di Suvero (whose works gave the tracks their individual titles), these pieces are at once finely detailed and vaguely psychedelic (several were closely related to some music cues that Glass wrote for some surprisingly trippy geometry bits on the children's TV show Sesame Street). British rocker Mike Oldfield (of Tubular Bells fame) would go on to record a cover version of the title song, "North Star."
---
This was the first of three silent films by Godfrey Reggio with scores by Philip Glass. His ensemble, augmented to virtually orchestral size, and with a full chorus added, plays some of the most gripping, mesmerizing, and propulsive music Glass ever wrote. The film is available on DVD, and occasionally Glass will perform the score to a live screening of the movie; if you have a chance to experience the score in either of these ways, do it. Although widely perceived as a "head trip" when it first appeared in 1982, it is a deeply moving meditation on modern life (the title is a Hopi Indian word meaning "life out of balance"), landscapes, and the passage of time. (pssst, kids...  It's still a really cool head trip!)
---
The second part of the so-called Qatsi trilogy is probably the soundtrack that stands best on its own - because it is one of the most beguiling, exotically-colored scores that Glass ever wrote. The film looks at the clash of Western-style modernism and technology with the traditional cultures of South America, South Asia, and Africa. So Glass offers a riot of world music influences, adding Australian didjeridoo, West African kora, and truckloads of percussion from around the world. 
---
I put this here with a caveat: EOTB is Glass's watershed piece, a work done with dramatist Robert Wilson that forever changed the way we view the term "opera," and which altered the course of many careers (not least among them Glass's and Wilson's). In the opera house, at 5 hours long, with its creative tension between slow-moving images and fast-moving music, it is a singular experience. As a recorded work, it definitely benefited, in my humble and completely heretical opinion, from the editing that was forced on Glass back in 1979 when the piece was released as a set of LPs on the long-defunct Tomato Record label. That recording has been reissued by Sony. It is not nearly as polished a performance as the much later Nonesuch version, but I like its rough-and-ready sound, so reminiscent of the dangerous, gritty, punk-infected streets of late 70s New York.
---
The second of the three "portrait" operas (after Einstein and before Akhnaten, about the pharoah of that name) looks at Gandhi's years in South Africa, though you'd never know it from just listening: the text is a set of excerpts from the Hindu scripture, the Bhagavad Gita, and is sung in Sanskrit. The music is far more accessible than Einstein, as there are genuine arias, choral pieces, and a simple, glowing finale that is magical precisely because it is so utterly simple. But it's still a far cry from Puccini, with its churning organs and cycling rhythms. 
---
A song cycle that inhabits a grey area between popular and classical music, with texts by some of Glass's musical friends: Paul Simon, Suzanne Vega, Laurie Anderson and David Byrne. The ensemble is scaled back down here, but aided by the Kronos Quartet, the folk trio The Roches, singer Linda Ronstadt, and tenor Douglas Perry, who sang the role of Gandhi in Satyagraha and here delivers the cryptic but ecstatic "Open The Kingdom," with words by David Byrne. 
---
Another film score, this one for a Martin Scorsese movie about the 14th Dalai Lama. It is especially notable in its use of both live and sampled sounds of Tibetan Buddhist monks, whose impossibly deep, overtone-rich chants add to the score's otherworldly appeal. The occasional interplay of Western voices, Eastern voices, and sampled or electronic vocals provides some of the most intriguing moments, but there are also some epic musical cues that have a narrative arc all their own.  
---
David Bowie and producer Brian Eno made three albums in the mid-70s, their so-called Berlin trilogy, that broke the mold of a "rock album" and extended well into the territory that had been marked off by the classical avant-garde. Glass was a fan, and turned two of those albums, Low and "Heroes", into symphonies. Taking the thematic material of three songs from Low, Glass created a symphonic work that is clearly written in his own musical language; but if you're familiar with the Bowie record you will certainly recognize the melodies as they develop. 
---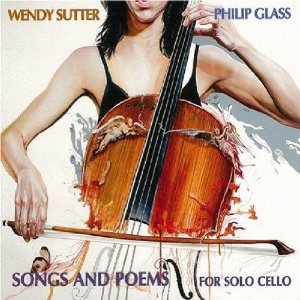 Songs and Poems for Solo Cello
The most recent album on this list is mostly a collection of solo pieces for cello, inspired both by the cello suites of Bach and by the particular cellist involved, Wendy Sutter.  He was exploring new sonic territory in his symphonies at the time, and - in a very different way and on a very different scale - in these intimate cello works too. The record was a huge surprise when it first came out in 2008 - the almost universal reaction was "that's Philip Glass?" For a composer whose style has become so well-known, and so often imitated, this was a kind of statement of intent: it was as if, at 70, Glass was saying "you can take the fork out of me - I'm not done yet." 
Click on each album cover for ArkivMusic.org purchase information.