This week on the New Canon, we sample new recordings of works by Bartók, Balakirev, Beata Moon, and Philip Glass. We also go in-depth with MSR Classics's John Cage: A Tribute, a compendium of historic re-releases of the composer's canon in celebration of his centennial. It's our Album of the Week.
Normally, it's hard to siphon a two-disc set down into a representative five pieces, but it's even more challenging when you have a composer such as Cage, whose works dating from the 1930s and 1940s make up the bulk of MSR's sampler. In some solo pieces, like the piano work Ophelia (recorded by Cage stalwart Joshua Pierce, this album's headliner) are regimented and rhythmic in keeping with their intended use for choreographed dance.
Others, like his Piano Sextet, Prelude for 6 Instruments in A minor, are more free-formed presentiments of Cage's later style that favored music of chance. But leave it to this Zen-following composer to find balance between even the most disparate of compositional styles, and leave it to MSR to find a concentration of works that represent this dichotomy.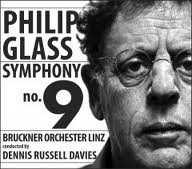 Philip Glass's Symphony No. 9 (2011), was a runaway hit when it was released earlier this year as an iTunes exclusive download (it recently came out in physical format on Orange Mountain Music). Like Beethoven's famous Ninth, Glass's opens in the key of D minor with a breathlessness and anticipatory glow that courses through classic Glass touches sprinkled throughout the work. Despite admitting that he feared the curse of the Ninth—the number of symphonies that Beethoven, Schubert, Mahler and others wrote before dying—Glass creates a celebratory air in the work. And he's already written his Tenth. This in-depth look at Glass also comes in anticipation of our September celebration of the composer's 75th birthday and the return of Einstein on the Beach to BAM, Music of Constant Change.
Three favorites from this summer also make returns to the Canon ball. Dennis Russell Davies, who conducts Glass's Symphony No. 9, is also heard leading the Stuttgart Chamber Orchestra in Bartók's Divertimento for ECM. In an engrossing album focused mainly on the Hungarian composer's works, this is a standout for propulsive rhythms, elegant arabesques and a dedication to this off-kilter work in the composer's repertoire.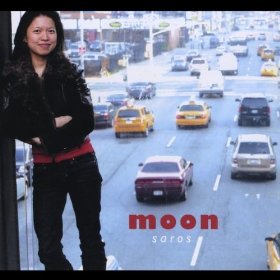 Korean-American composer Beata Moon's self-produced album, Saros, arranges the young musician's chamber works in a way that forms a cycle out of seemingly-independent pieces that stand equally well on their own. Her piece Tenancy is one such work, written originally for a dance company, that resonates with warmth and gives elements of dance and movement to the piano and cello lines.
And for a taste of the older school, we revisit Etsuko Hirose's newest album on Mirare of works by Balakirev, including many of the Russian composer's transcriptions of Glinka, whom he considered to be his inspiration for making music. The works offer a solid taste of old-school, 19th-century Russian music-making, but also a glimpse of the brave new sonic worlds of the 1900s and beyond.