Classical Musicians Change Names, Forcing Fans to Adapt
Before he was "Lenny," Leonard Bernstein was born Louis Bernstein. The violinist Midori began her prodigy years as Midori Gotō. And the violinist Nigel Kennedy once attempted to drop his first name, although it didn't entirely stick.
But in the department of audacious name changes, the Korean-American violinist Hahn-Bin may be hard to top. 
On July 4, he announced that he is changing his name to Amadeus Leopold. The new moniker, for which he created a retro-'80s logo and website, reflects his "commitment and marriage to the new golden era of music, one where there is no boundary between what is classical and what is pop," he said in an interview. Previously, the dramatically-inclined violinist was known simply by his first name.
To aspiring pop stars, changing one's name to something that fits the rock 'n' roll image is de rigueur. But for classical musicians, name changes can rattle a field that prizes authenticity and can be slow to change; artists frequently must persuade listeners to accept their new identity.
Leopold, 25, denied that his name change was a publicity stunt. "I come from the belief that classical music, more than any other genre, has the power to unite the world as the ultimate universal language," he explained. "So the name is really a symbol of my destiny to be the renaissance of classical music."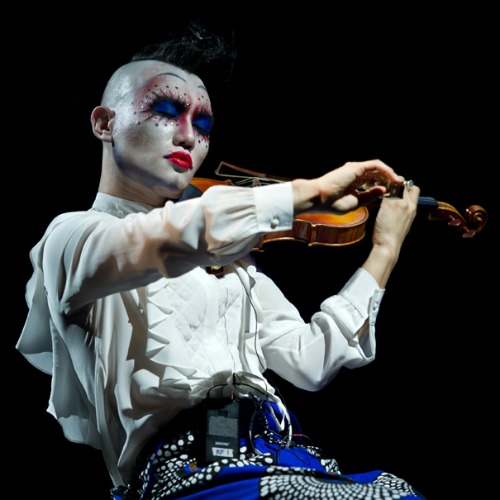 In an effort to evoke a bygone era of the flamboyant, traveling virtuoso, Leopold combined the names of two generations of Mozart: the violinist and stage father Leopold; and Amadeus, the precocious boy star turned mature genius. To get the word out, he developed a one-person show that depicts "the death of Hahn-Bin" and "the birth of Amadeus Leopold." (The legal rebirth will take place sometime next year, when his American citizenship is expected to be finalized.)
Other Asian-American musicians find that taking a Westernized name comes with both advantages and logistical hurdles.
Korean pianist Soyeon Lee announced last week that she has added a middle name, Kate – by which she wishes to be addressed – after becoming an American citizen in June. In an interview, she said that she wanted to distinguish herself from other public figures with the same or similar names. "For practical purposes, Kate is more accessible and easier and I wanted to make it so people will know who they're talking about," she said.
Lee, who recently joined the roster of the Chamber Music Society of Lincoln Center Two, admitted that she anticipates some confusion, particularly among concert presenters. Her former teachers at Juilliard even thought she was joking at first. But she hopes that by keeping her Korean name professionally, it will avoid complications and people will adapt.
In a kind of reverse process, the violinist Julie Yoon of the Chiara String Quartet recently changed her name back to Hyeyung, her given, Korean name. She too opted to combine her two names professionally and thus go by Hyeyung Julie Yoon. "We wanted to avoid the appearance that the Chiara Quartet had a personnel change and had a new violinist, so that was part of the reason to include her former name," said her spokesperson, Christina Jensen. From there, websites, Facebook pages, press releases and biographies were updated simultaneously.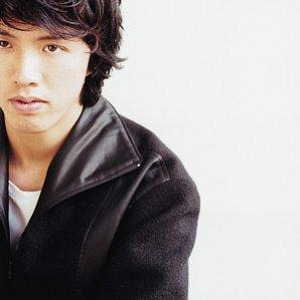 Lee, Yoon and Amadeus are all in relatively young in their careers; changing your name once you're internationally famous can be more daunting. The Chinese pianist Yundi Li (left) decided to go on a first-name basis with fans after he switched record labels. In a 2010 interview with the Korea Times he said, "I like to hear people call me Yundi, because that way I feel closer to them." But Yundi was already global star, especially in China. Many news outlets and some presenters continue to identify him by his full name (violinist Kennedy experienced a similar response).
Some artists have gone full circle, adopting stage names and later dropping them in recognition of their family roots. Pianist Stephen Kovacevich was known early on as Stephen Bishop, but in 1975 he reverted to his family's Croatian name. Similarly, the soprano Hong Hei-Kyung used the stage name Suzanne Hong at the suggestion of a teacher who thought it would be more accessible. It didn't stick, however, and she quickly reverted back to her given Korean name.
Amadeus Leopold is careful to emphasize that he doesn't plan to switch back to Hahn-Bin, nor is he creating an alter ego in the manner of pop stars like David Bowie. "It's not Ziggy Stardust to David Bowie," he asserted. "I actually am what I created."
Audio: Hahn-Bin on becoming Amadeus Leopold: