Palpably Organic: Keyboard Glass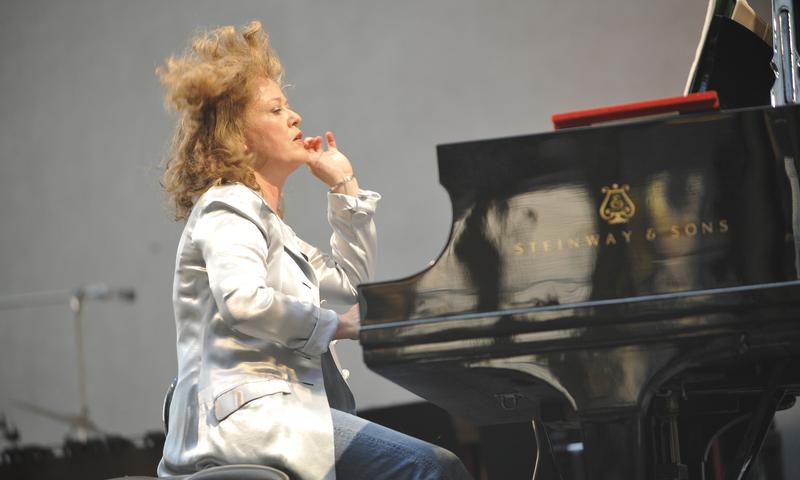 Let's face it — the piano is organic to Philip Glass. His palpable patterns ring and echo with nostalgia and exuberance. He connects directly to our emotions with those gentle triadic, undulating piano figurations and trademark harmonic changes.
So why not lie back and listen to a daily full service dishing up classic keyboard Glass? This week I'll guide you through recent decades — piano solos like Etude No. 2, Metamorphosis IV and V, Mad Rush and the ecstatic, rippling Dance no. 4 for massive organ chops, plus the Tirol Piano Concerto Remix!
These are juxtaposed with music by Glass contemporaries, teachers and mentors — Eric Satie (the sublime Socrates), Harold Budd (those meditative Preludes), György Ligeti (the harpsichord gem Continuum), Meredith Monk (her slinky Paris), Frederic Rzewski (the hammering Piano Piece no. 4), Keith Jarrett (the composed Ritual), John Cage (his haunting Dream). We'll also sample music from the new generation with Donnacha Dennehy (one driving, spectral, minimalistic Stainless Staining).
Hear performances by the composers themselves as well as contemporary virtuosi such as Dennis Russell Davies, Margaret Leng Tan and Bruce Brubaker. Throughout the week, refresh your ears in this jubilant week of Hammered! Glass.
On-demand audio of each show will be available for the two weeks following the first airing. 
Show #1: September 4, 2012
Show #2: September 5, 2012
Show #3: September 6, 2012
Show #4: September 7, 2012