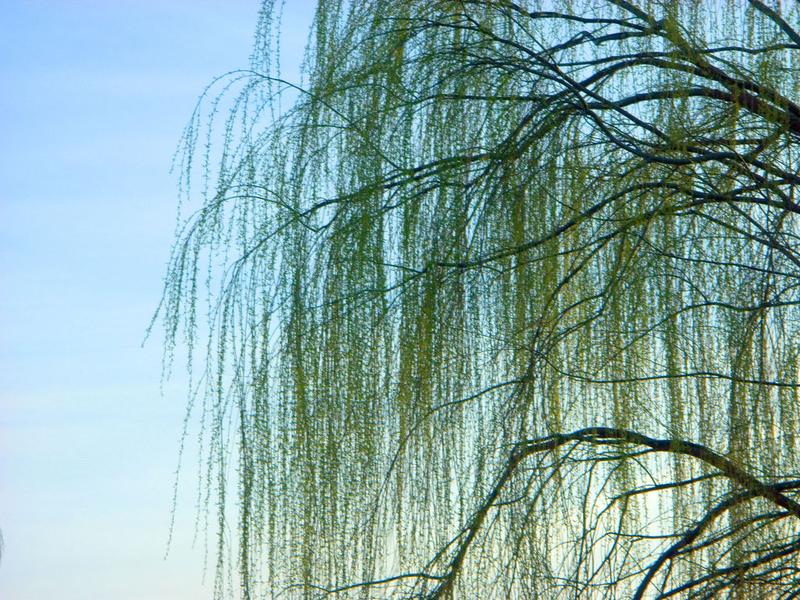 On this episode of All Ears, we take a deep breath and savor music that conjures up tropical breezes and winter winds, rushing sounds, swaying trees and idle chatter. Breezes floating past help us breathe easier.
We stop in Havana for a seductive waltz from Aires Tropicales, a woodwind quintet by Paquito D'Rivera. One of its seven movements, "Habanera," casts a similar swaying tone to that of a Ravel composition.
We also hear Mancini's Soldier in the Rain, with a choir composed of four voices from Don Byron's album, "A Fine Line." Soldier in the Rain is the theme for the 1963 movie of the same name. 
Also on the program, it's soothing to hear Anton Bruckner next to DBR and Philip Glass, as well as Paul Lansky, and Michael Colgrass.
Playlist:
Paquito D'Rivera/Aires Tropicales: Habanera
Koch
Giancarlo Vulcano/Tierra del Fuego
Innova
Steve Reich/Variations for Vibes, Piano and Strings: II. Slow
Nonesuch
Lou Harrison/Three Waltzes
Koch
Daniel Bernard Roumain (DBR)/Metamorphosis
Thirsty Ear
Anton Bruckner/Intermezzo & Trio for String Sextet in d
CRD
Ann Ronell/Willow Weep for Me
CBS/Sony
Judd Greenstein/The Night Gatherers
New Amsterdam
Henry Mancini/Soldier in the Rain
Blue Note
Meredith Monk/Recent Ruins
ECM
Veljo Tormis/"How can I recognize my home"
ECM
Toby Twinging/Satie Blues
Point
Paul Lansky/Notjustmoreidlechatter
Bridge
Keith Jarrett/Americana
ECM
Michael Colgrass/Winds of Nagual
Naxos