Fall Preview 2012: Twelve Classical Concerts to Hear This Season
Presidential elections will inevitably steal the national spotlight this autumn, and are sure to provide their own measure of theater. There's plenty of on-stage drama to be found in New York's concert halls this season too.
We've already told you about 15 opera and vocal performances; here are twelve others to consider. Tell us what you're looking forward to hearing in the comments below.
Sept. 12 and 14
Miller Theater
Venezia
Details>>
Like many arts presenters, Columbia University's Miller Theater has cut back on its season calendar in these difficult times. But its reduced lineup contains much variety, from Renaissance music to jazz. For its season opener, the French early-music ensemble Le Poème Harmonique arrives with a semi-staged, candlelit pastiche that juxtaposes songs and madrigals to depict life in seventeenth-century Venice. Works by Monteverdi, Ferrari and Manelli are included.
Oct. 3-5
Carnegie Hall
Chicago Symphony Orchestra
Riccardo Muti, conductor
Details>>
The Chicago Symphony arrives for a three-night stand to open Carnegie Hall's season with a vibrant set of programs starting with a gala performance of Orff's Carmina Burana. Night two includes the Franck D minor Symphony and a new piece by composer-DJ Mason Bates. The series concludes with Respighi's colorful Feste romane and Dvorak's lesser-known Fifth Symphony. Riccardo Muti, now past the health scares of last season, conducts. WQXR will broadcast the opening-night concert as part of the Carnegie Hall Live series.
Oct. 10-13
New York Philharmonic plays Nielsen
Alan Gilbert, conductor
Details>>
In his fourth season as the Philharmonic's music director, Alan Gilbert is hoping to bring fresh attention to the compelling Danish composer Carl Nielsen. This October the orchestra is slated to release the first recording in a cycle of the composer's complete symphonies and concertos (recordings of the Second and Third Symphonies). Meanwhile, the orchestra will present Nielsen's Flute and Violin Concertos, with Robert Langevin and Nikolaj Znaider as soloists, respectively, in this subscription program. Also included is Tchaikovsky's Symphony No. 2.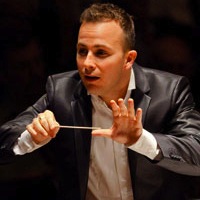 Oct. 23
Carnegie Hall
Philadelphia Orchestra plays Verdi's Requiem
Yannick Nézet-Séguin, conductor
Details>>
With bankruptcy behind it, the Philadelphia Orchestra comes to Carnegie Hall in what promises to be a pivotal season for the orchestra. There are big fundraising and attendance goals to be met, and it's also Yannick Nézet-Séguin's first season as music director. His first Carnegie appearance features an epic statement: the Verdi Requiem. The cast of soloists includes Marina Poplavskaya, Christine Rice, Rolando Villazón and Mikhail Petrenko.
Oct. 26
Metropolitan Museum of Art
DJ Spooky debuts as artist in residence
Details>>
As part of her first season as general manager of concerts & lectures at the Met Museum, Limor Tomer has engaged the composer, writer and multimedia artist DJ Spooky to assemble a series of programs over the course of the season. His first outing features his live string quartet accompaniment to the 1956 Korean film "Madame Freedom," a commission by Art Center Nabi in Seoul, Korea and the Korean American Film Festival in New York.
Oct. 27 & Nov. 1
András Schiff plays Bach's Well-Tempered Clavier
92nd St. Y
Details>>
The fastidious Hungarian pianist András Schiff takes up Bach's Well-Tempered Clavier in two concerts at the 92nd St. Y.  Schiff is also releasing a new recording of the magnum opus for keyboard for ECM, and will be performing it in other cities this fall including Chicago and San Francisco.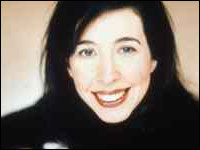 Oct. 28
Le Poisson Rouge
Angela Hewitt plays Bach's Goldberg Variations  
Details>>
A Canadian pianist with a specialty of playing Bach? No, not that Canadian pianist. Angela Hewitt has been performing Bach's monumental Goldberg Variations for some two decades now but her appearance at Le Poisson Rouge is nonetheless a unique occasion. Bach devotees should be out in full force.
Oct. 31
Carnegie Hall
Mariinsky Orchestra
Valery Gergiev, conductor
Details>>
In these days of reduced orchestral touring, the Mariinsky Orchestra from St. Petersburg, Russia continues to be an annual guest in New York. Valery Gergiev brings the ensemble back to town with a Halloween program featuring Strauss's Ein Heldenleben, Shostakovich's Symphony No. 6 and a rarity: Shchedrin's The Little Hunchbacked Horse Suite.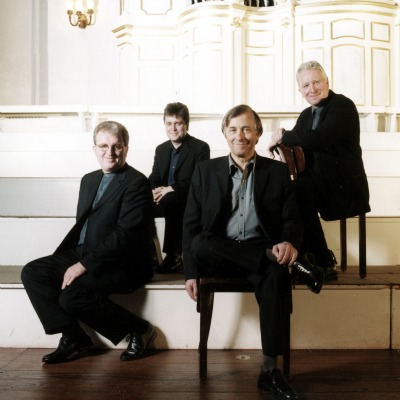 Nov. 13
Rose Theater
I Went to the House but Did Not Enter
The Hilliard Ensemble
Details>>
German composer and director Heiner Goebbels returns to New York with the local premiere of his collaboration with the Hilliard Ensemble, I Went to the House but Did Not Enter. Premiered at the Edinburgh Festival in 2008, the work gets its title from the writings of Maurice Blanchot, an enigmatic French champion of 20th century literature. Goebbels has set this piece to music, along with TS Eliot's The Love Song of J Alfred Prufrock and Samuel Beckett's Worstward Ho in a series of three tableaux. 
Nov. 19
Le Poisson Rouge
Simone Dinnerstein, piano; Pamela Kurstin, theremin
Details>>
We're not entirely sure what this will sound like, but on paper at least, it qualifies as the most unusual piano recital of the season. Brooklyn-based pianist Simone Dinnerstein teams up with theremin player Pamela Kurstin for a program of Berg, Chopin and Poulenc.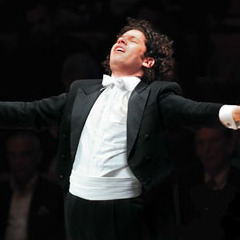 Dec. 11
Carnegie Hall
Simón Bolivar Symphony Orchestra of Venezuela
Gustavo Dudamel, conductor
Details>>
Gustavo Dudamel arrives with the Simon Bolivar Symphony Orchestra of Venezuela to rock the house in three Latin-American works: Villa-Lobos's Chôros No. 10, a grand work that some claim to be Brazil's answer to Beethoven's Ninth Symphony; Antonio Estévez's Cantata criolla, a work that contains echoes of Copland and Ginastera; and Esteban Benzecry's Chaac (Maya Water God) from Rituales Amerindios. The concert forms part of Carnegie Hall's expansive, multi-genre "Voices from Latin America" festival.

Dec. 13-15
BAM Fishman Space
"Timber"
Mantra percussion group
Details>>
The Brooklyn Academy of Music's Fishman Space, a 250-seat flexible theater that opened this month, includes several contemporary-music events. Among them is the New York premiere of Michael Gordon's evening-length percussion sextet, Timber, for six amplified 2x4s. The Brooklyn-based Mantra percussion group staged this work in a Lowes store in Alexandria, Virginia earlier this year (NPR Music filmed the event). The BAM performance may have fewer, shall we say, rough edges.

Honorable mentions: Cleveland Orchestra at Carnegie Hall on Nov. 13, and the Chamber Music Society of Lincoln Center's Rose Studio concerts, many of which are sold out but can be seen as free webcasts online.