With New Theater, BAM Becomes Three-Ring Music Campus
If you build it, they will perform.
That appears to be the guiding philosophy for new music venues in New York at the moment. The latest entrant into the field is the BAM Richard B. Fisher Building, which the Brooklyn Academy of Music opened on its campus earlier this month. It features a flexible, 250-seat experimental theater as well as rehearsal rooms, a classroom, offices and a roof deck. Audiences can experience dance, theater, performance art and music for a flat ticket price of $20.
The $50 million facility, which rises six floors over a former Salvation Army building at 321 Ashland Place, is designed for artists whose work doesn't belong in the Academy's larger venues, the 2,109-seat Howard Gilman Opera House and the 874-seat Harvey Lichtenstein Theater. That includes those who are starting in their careers or who want to try something edgy that won't necessarily draw large crowds.
While the inaugural shows have focused on dance and theater performances, musicians of an experimental bent hope that the BAM Fisher will provide a platform – and the necessary funding – for new, cross-disciplinary work.
"It's a completely flexible space," said Maya Beiser, a cellist who will bring her multimedia piece "Elsewhere" to the theater Oct. 17-20. "You can make visual art, you can project, you can have the audience sit in different places and the whole ceiling is rigged so you can have multiple scrims or whatever it is that you imagine."
That malleability may give the Fisher an edge as it seeks to build an identity beside other new, informal music venues in Brooklyn, including the Original Music Workshop, located in a former factory in Williamsburg; Roulette, which last year moved into a former YWCA in Downtown Brooklyn; and Issue Project Room, now located in the former Board of Education building Downtown.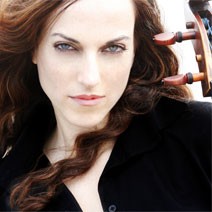 BAM's annual Next Wave Festival, which runs through December, gives some clues about the programming direction at the Fisher. Performers include several BAM stalwarts, including not only Beiser but also composers Phil Kline, Michael Gordon and others associated with the Bang on a Can organization.
Joseph V. Melillo, BAM's executive producer, expects that younger artists will also be part of the mix in the future. "I like to think that I put together a program of discoveries along with artists we have a relationship with or whose work is going to be seen or produced in a very different way," said Melillo. He pointed to Gordon, whose work Timber for six amplified 2x4's features the BAM debut of the Brooklyn-based percussion ensemble Mantra. "I hope there's a balance between the known and the unknown."
Kline said the BAM Fisher fills a need in New York for a "state-of-the-art black box theater." His song cycles "Out Cold" and "Zippo Songs" will be performed there by the singer Theo Bleckmann from Oct. 25-27. "The archetype in New York would be the Kitchen. I don't want to say the Kitchen is a little old, but they don't do music all the time."
For musicians who came of age in the 1970s and '80s, the Kitchen was the original black-box theater where ticket prices were low and programs adventurous. These days, the Chelsea-based organization has shifted its focus more to electronic, ambient and assorted left-field genres.
Meanwhile, an enlarged BAM will have to raise the money to support new work in the Fisher, which in some ways is a bigger task than funding a theater. "A lot of times the challenge is you get the funding to get an amazing space but then the funding stops right there," said Beiser.
Kline has turned to the fundraising website Kickstarter to cover $12,000 associated with his three performances, which feature the 10-piece ensemble ACME as well as stage, lighting and set designers. "BAM is presenting us in their new state-of-the-art theater, but they pay only for the performances," reads a message on the site. "The cost of the production itself, the writing, design, lights. set, etc., is on our tab."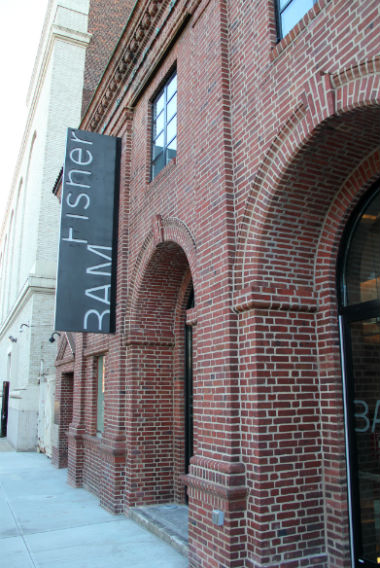 In an interview, Kline, who is also a host on Q2 Music, maintained that the Kickstarter campaign is a normal part of any production cycle, and that he was late in applying for outside grants. "All those singers and musicians are being paid by BAM but the composer and some of those behind the scenes people, that's what you normally cover with a grant or a Kickstarter campaign," he said.
"All American artists are challenged by access to financial resources," noted Melillo. "What you hope that when you offer the invitation to an artist, it is significant enough to pay for their expenses for the week that they're in the space. There's no reason why they should go out of pocket or get into deficit situation for actually the week that they're your guests."
Melillo plans to make the BAM Fisher an incubator for more new work. In 2013, it will host its first artist-in-residence, Kate Weare, a Brooklyn-based choreographer. She will begin work on a piece in the Fisher's rehearsal space in August, and then take it on the road for workshops and a world premiere, before circling back to BAM for the New York premiere in the fall.
BAM officials also hope to begin live Internet streaming once rights issues are sorted out with artists. In the off season, educational and family programming will take center stage.
"This is only the beginning," said Mellilo. "There's so much more to learn and experience as we go forward."
Audio: Joseph Mellilo on the BAM Fisher: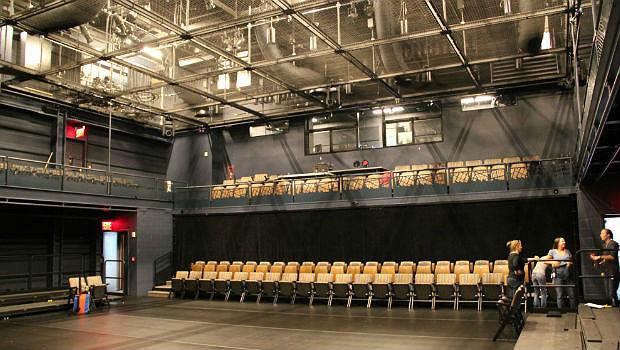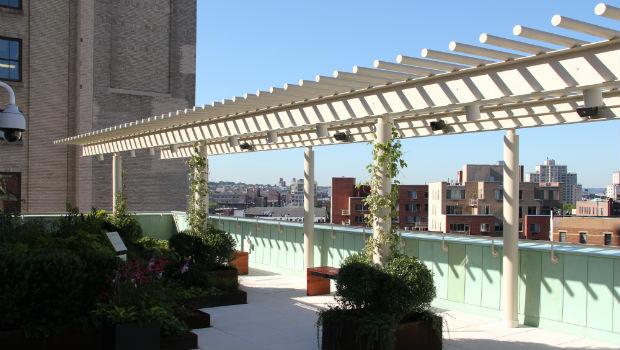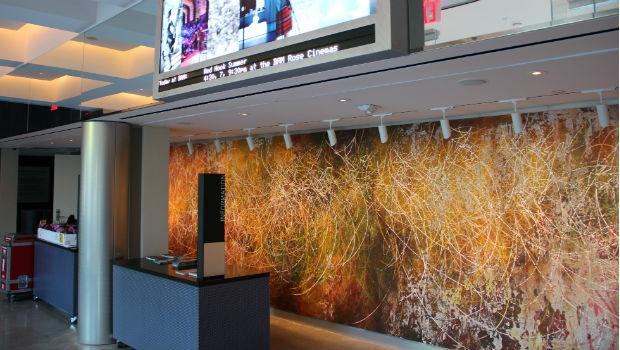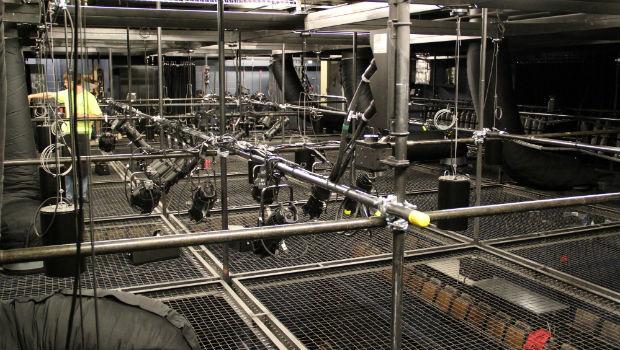 of