Chicago Symphony Strike Settlement Allows Carnegie Hall Concerts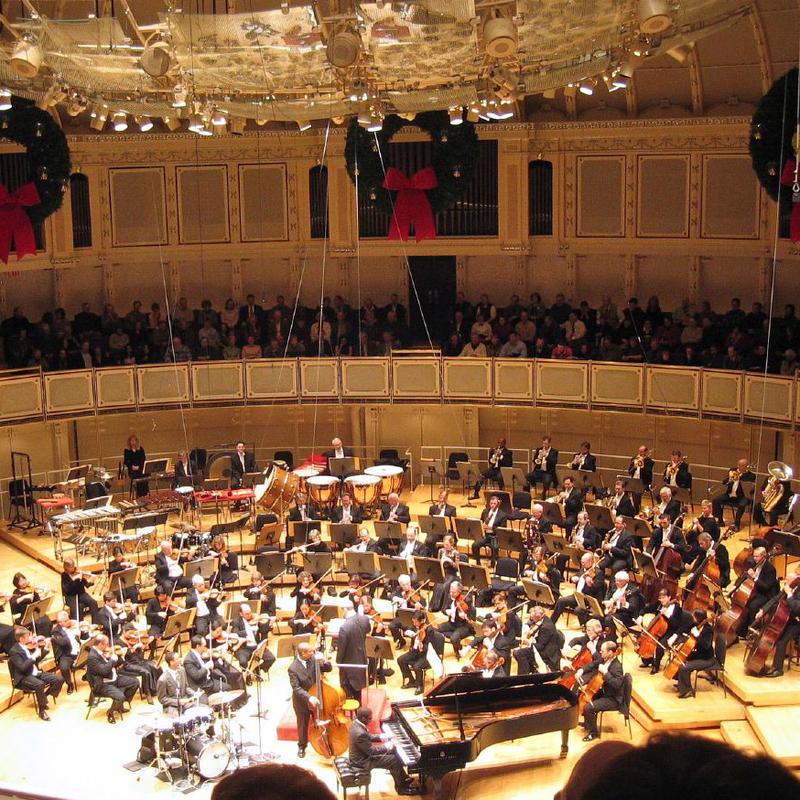 Members of the Chicago Symphony Orchestra ratified a three-year labor contract Tuesday morning, ending a two-day strike and clearing the way for next week's three concerts at Carnegie Hall.
The players' vote on the agreement took place before a 10 am rehearsal Tuesday. Steven Lester, a CSO bassist and chair of the negotiating committee, said the votes in favor were "overwhelming."
The ratification will be finalized once the CSO board of trustees votes, which should take place in the next two days, said Rachelle Roe, an orchestra spokesman. Once ratified, it will take effect retroactively Sept. 17.
The season-opening dates at Carnegie Hall (Oct. 3-5), are considered among the most prestigious in classical music, and were briefly imperiled by the strike. WQXR will broadcast the opening-night gala, which features Orff's Carmina Burana.
Details of the orchestra's accord weren't released on Tuesday but Lester described it as a compromise. "It clearly wasn't what we hoped for," he said. "It was massively compromised on our part and on the association's part. But the agreement is one we can live with for the next three years."
Musicians went on strike Saturday over wages and health care costs, forcing the cancellation of the season's first Saturday night show less than two hours before it started.
"The net effect is we would pay more but not anywhere near as much as they wanted us to pay," Lester said of the contract's provisions for health care contributions.
The Chicago Symphony's strike was remarkably brief at a time when several major American orchestras are slogging through difficult and protracted contract negotiations.
The Minnesota Orchestra is in federal mediation, as orchestra negotiators want to cut the average base pay for musicians from $135,000 to under $90,000. Musicians continue to play without a contract in Cleveland, but concerts of the Indianapolis Symphony Orchestra have been called off while talks continue.
The musicians of the Atlanta Symphony Orchestra -- which have been locked out since Aug. 25 with no paychecks or insurance -- have voted to accept $5.2 million in pay and benefit cuts if, they say, administrative staff share the sacrifice.
Lester said the Chicago musicians are pleased with the swift resolution. "We're very happy to be back at work and getting ready for our trip to New York next week."
With the Associated Press