The Top Five Performances We'd Want to See at the Barclays Center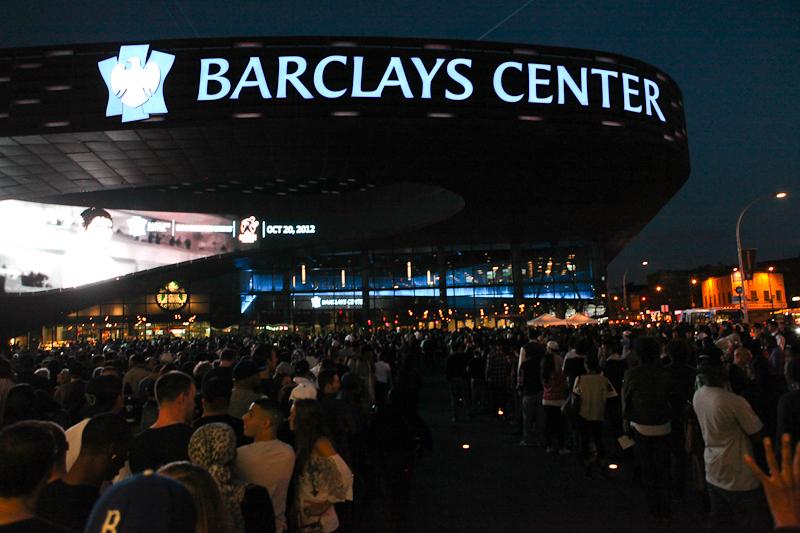 With New York's newest venue opening its rust-colored doors this past week, raves and critiques about the Barclays Center are streaming in. The pop music– and sports-heavy schedule leaves little room for classical music (Andrea Bocelli does make an appearance in November), but we've gathered five performances that would be perfect for the arena. Please add your own suggestions in the comments below.

1. Orff's Carmina Burana
Carl Orff's Carmina Burana is an omnipresent fixture of any sporting event these days with "O Fortuna" a requisite track on every "Jock Jams" album. Why not show off the entire work? The cantata is based on a mostly Latin text about the pleasures of living, including eating, drinking, love, lust, gambling and the fickleness of fortune—subjects that rock stars and professional athletes will be familiar with.

2. The Brooklyn Philharmonic's 'Brooklyn Village' Program

With hyper-local eating options (there are 37 Kings County eateries) and a building design meant to reflect the borough's native architecture, the center would be a perfect venue for the neighborhood Brooklyn Philharmonic to present its Brooklyn Village program. The  two-night production, which was staged at Roulette last year traces the borough's history through music from the 19th to the 21st century.

3. Mahler's Symphony No. 2
As the Nets become Brooklyn's first professional sports team in more than 50 years, we think Mahler's Resurrection Symphony would be an opportune piece to help usher in a new era.The monumental piece could also be a metaphor for the borough, which has revived its status within New York City, the country and around the world.

4. Prokofiev's Symphony No. 5
The Brooklyn Nets owner Mikhail  Prokhorov, has already stated his goals of winning an NBA championship. "For me there is only one place: No. 1," Prokhorov said at the center's ribbon cutting ceremony last month. To help inspire the basketball players to victory, we'd stage Prokofiev's Symphony No. 5, which honors  man's free spirit (and celebrates Prokhorov's cultural heritage). It also premiered in 1945, when the U.S.S.R. was on the verge of winning World War II, a bigger feat than a basketball title.

5. Wagner's Das Rheingold

Sure, Wotan didn't have to deal with issues of eminent domain when he was building Valhalla, but he did encounter other headaches that come as part of any large-scale building project. Developer Bruce Ratner might enjoy watching the Norse god maneuvering both above and below ground to realize his project in Das Rheingold. Though the idea of a Brooklyn-centric ring entices, perhaps it would best to not tempt fate by staging the three remaining operas, particularly the destruction of Valhalla in Götterdämmerung.
Weigh in: What would you want to see at the Barclays Center?