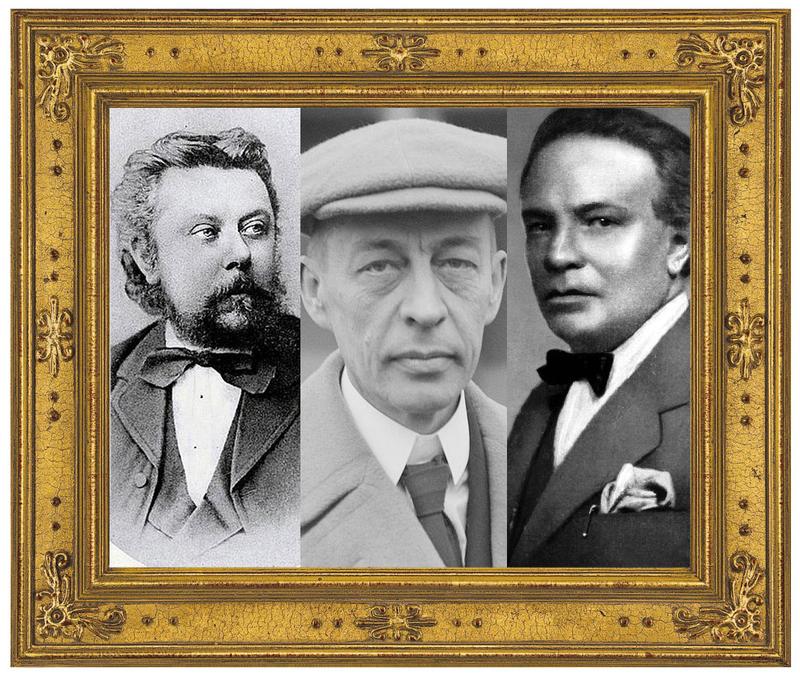 From the gallery to the concert hall, this week's Showdown offered three pieces that depict works of visual art: Mussorgsky's Pictures at an Exhibition, Rachmaninoff's The Isle of the Dead and Respighi's Botticelli Triptych.
Modest Mussorgsky's Pictures at an Exhibition is well known for its promenade through the halls of St. Petersburg's Academy of Fine Arts, where Mussorgsky's friend Victor Hartmann was memorialized in 1874 with an exhibit of his drawings and watercolors.
Sergei Rachmaninoff's Isle of the Dead takes its inspiration from a painting by the Swiss symbolist Arnold Bocklin. Between 1880 and 1886, Bocklin produced five different versions of this painting and described it as "a dream picture" which "must produce such a stillness that one would be awed by a knock on the door."
The third piece is Ottorino Respighi's Botticelli Triptych. Respighi, who had a deep interest in early music, looks back to 15th century art in his depiction of three famous paintings by the Italian Renaissance master, Sandro Botticelli: Spring, Adoration of the Magi and The Birth of Venus.
After a very, very close race, you chose Respighi's Botticelli Triptych as the piece you'd like to hear. We played it at noon.