Maestros on the Move: Appointments in Tokyo, Seattle
The Tokyo Symphony Orchestra has chosen English conductor Jonathan Nott to be its next music director, beginning in the 2014-15 season. Nott has been chief conductor of the Bamberg Symphony Orchestra since 2000, and works as a guest conductor with American and European orchestras.
Nott made his debut with the Tokyo Symphony last October and apparently hit it off with the musicians; he was offered the job on the way to the airport. In a statement, the conductor said, "it was immediately clear that there was an enormous rapport. The morning after the final performance, actually on the way to Narita airport, I received the invitation to take up the post of music director and I accepted without hesitation."
At a news conference in Tokyo, streamed on the Internet Wednesday, Nott elaborated on the unusual job offer: "I had no idea they were looking for a chief conductor. We made music together. I was extraordinarily surprised that this was the result after five days together. It was a sort of a confirmation for me that actually this was a wonderful new journey for me to go on."
Nott succeeds Hubert Soudant, who has led the TSO since 2004. The orchestra's only other music director, Kazuyoshi Akiyama, held the music director post from 1965 to 2004.
An occasional conductor in New York, Nott's performance with the Bamberg Symphony in February was praised by the New York Times's Allan Kozinn. "He is a thoughtful interpreter, with fresh ideas and a fluid yet focused technique, and as he demonstrated in concerts with his Bamberg ensemble at Avery Fisher Hall on Sunday afternoon and Monday evening, he can confound expectations, even in programs that rest heavily on the commonplace," wrote Kozinn.
Seattle Taps Pops Conductor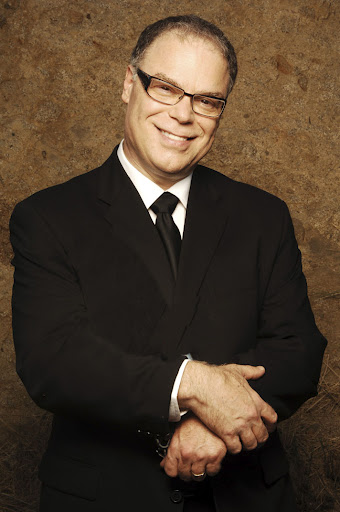 Also on Tuesday, the Seattle Symphony named a successor to Marvin Hamlisch as principal pops conductor. Jeff Tyzik, a composer, arranger and jazz trumpeter will begin a three-year appointment on Sept. 1, 2013.
A native of Hyde Park, NY, Tyzik has served as principal pops conductor of the Rochester Philharmonic Orchestra for 19 years; he also serves as principal pops conductor of the Oregon and Vancouver symphonies and the Florida Orchestra. He studied jazz with bandleader Chuck Mangione at the Eastman School of Music in the 1970s.
Hamlisch held the Seattle post since 2008, until his death in August. "I'm thrilled to have the opportunity to make magnificent music with the Seattle Symphony, and to follow in the footsteps of the late Marvin Hamlisch," Tyzik said in a release. "I have admired the Seattle Symphony for many years and have thoroughly enjoyed every time we have performed together during the past decade."
Below: Jonathan Nott conducts Mahler at the BBC Proms in 2009: