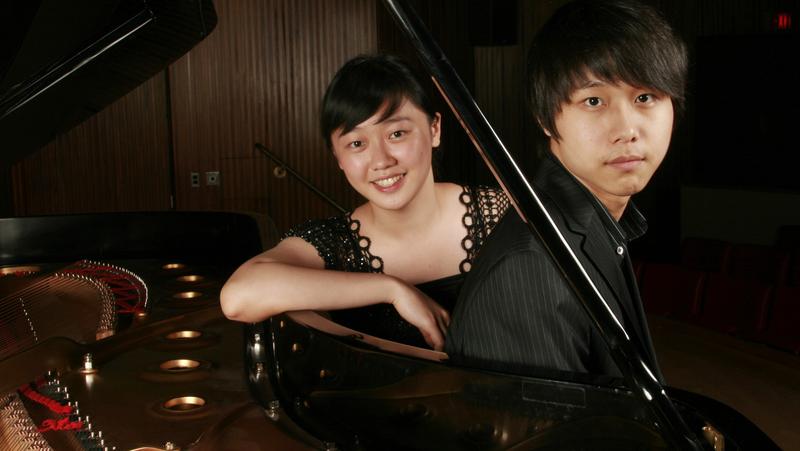 Since 1984, each Young Artists Showcase season has opened with a concert by the winners of the Gina Bachauer International Piano Competition at Juilliard's Paul Hall. This year's winners are pianists Fei-Fei Dong and Steven Lin.
Fei-Fei Dong made her orchestral debut at age 13 with the Macau Youth Symphony Orchestra in China, and Taiwanese-American Steven Lin has appeared at venues all over the world, including the Louvre in Paris, Seoul Arts Center in Korea, and Sendai Cultural Center in Japan. In addition to this concert, the Bachauer competition awards full scholarships to the winners.
The concert, held last week, was hosted by Bob Sherman and included performances of Chopin, Liszt and Lowell Leibermann, along with appearances by Juilliard President Joseph Polisi and Terry McGraw of the McGraw-Hill Companies.
Program details:
Frédéric Chopin: Rondo in E-flat Fei-Fei Dong, piano
Lowell Liebermann: Gargoyles Fei-Fei Dong, piano
Franz Liszt: Reminiscences de Don Juan Steven Lin, piano