How the Mariinsky Orchestra Beat Hurricane Sandy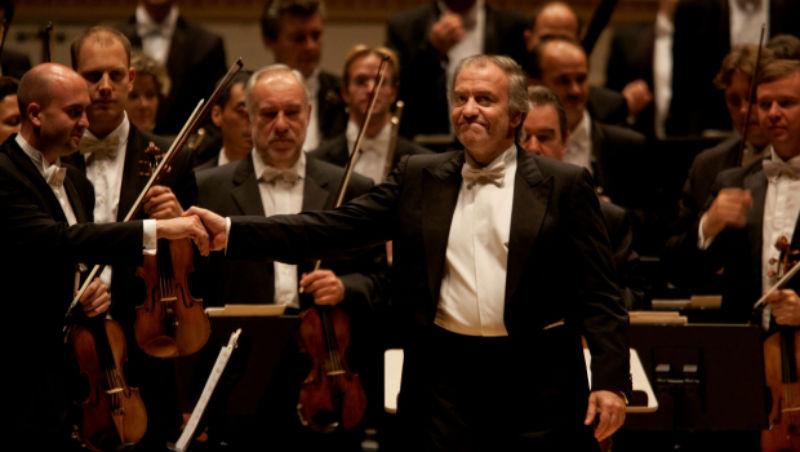 Hurricane Sandy is not the only thing barreling through the East Coast this week. The Mariinsky Orchestra and its conductor, Valery Gergiev, have been on a breathless tour that's complex even by the company's own go-for-broke standards.
As winds were gathering strength Sunday evening, the orchestra from St. Petersburg, Russia, was finishing a 4 pm concert at the New Jersey Performing Arts Center in Newark, NJ. The group of 105 musicians and staff was scheduled to board a chartered jet to Raleigh-Durham, NC, on Monday at noon. But the orchestra's manager made an executive decision: hightail it out of Newark 16 hours before their planned departure, thereby beating the category-one hurricane and getting to their next tour stop. The orchestra is to play two concerts at Memorial Hall at the University of North Carolina at Chapel Hill, on Monday and Tuesday nights.
Although the exact maneuvers behind the orchestra's trip to Chapel Hill remain somewhat unclear, they formed a sprint against the clock, said Joe Florence, a spokesman for Carolina Performing Arts. The ensemble had reportedly changed its program at NJPAC so that some members of the orchestra could travel to Newark Liberty Airport while others were still on stage performing. 
Meanwhile, venue management in North Carolina was busy considering a number of fallback scenarios if the flight didn't proceed in time. The orchestra finally did get clearance to take off just as airlines were suspending operations at airports along the East Coast. The Mariinsky arrived at 11 pm in Chapel Hill where the presenter hosted a buffet dinner and drinks at a local restaurant.
Currently, the orchestra intends to leave for New York this Wednesday morning, in order to perform at Carnegie Hall that night. A spokesman for the hall said the performance remains on schedule. [Tuesday update: the concert has been cancelled due to the aftermath of the storm.]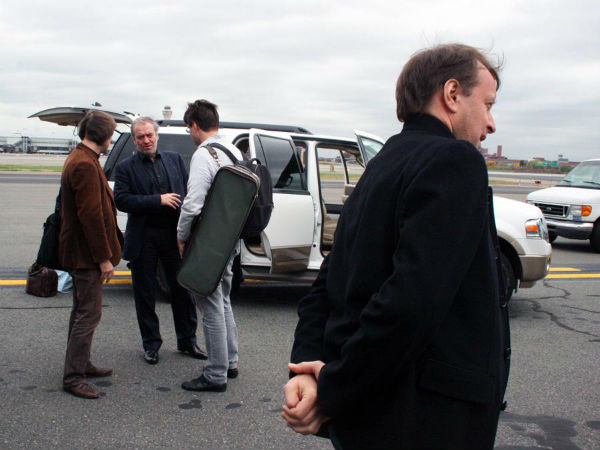 Not everything on the Mariinsky's tour has gone according to plan. A pre-concert talk in Chapel Hill by the composer Matthias Pintscher has been called off because of travel complications. And the second stop on the orchestra's tour, in Ann Arbor, MI on Saturday, almost didn't happen; 30 of the musicians and Gergiev were delayed in Toronto, due to weather, and the Ann Arbor concert started 30 minutes late.
Gergiev is known for his extreme touring habits, conducting concerts in multiple continents in a single day, and showing up at the stage door to a concert hall – in street clothes – five minutes before his performance is to begin. He is also known to tour with substantial programs and ample sponsorship deals. The Mariinsky's final tour stop at Carnegie Hall on Halloween is to end with Strauss's ode to heroism: Ein Heldenleben.
Right: Valery Gergiev (rear) and members of the Mariinsky Orchestra arrive in Detroit (Credit: Gergiev Facebook page)