Floating Concert Hall Battered But Secure After Hurricane
Hurricane Sandy caused untold detriment to the businesses that operate along the East River. But Bargemusic, the floating concert hall moored near the Brooklyn Bridge in Dumbo, appears to have sustained only minor damage during the storm's relentless pounding Monday night.
Mark Peskanov, Bargemusic's executive and artistic director, reports that there is no interior damage to the former coffee barge, and its Steinway piano remained secure while waters churned and a 13-foot storm surge inundated the surrounding neighborhood.
"People thought Sandy could have destroyed it," Peskanov said in a phone interview. "Given what happened to our transportation system, I'm just so grateful that it worked out."
Peskanov said a neighbor of the barge kept an eye on the ship out his window during the peak of the storm, and an employee inspected its interior on Tuesday morning. "I have to go see every connection and every bolt," Peskanov said. "I'm not even sure the electricity is on."
The barge wasn't completely unscathed. An outside sprinkler system pipe broke and the venue is required to repair it before it can reopen to the public. As a result of this, and the need for a thorough inspection, this weekend's concerts will be rescheduled, said Peskanov.
The storm also left a trail of mud, driftwood and other debris in surrounding Brooklyn Bridge Park, which remained closed on Tuesday afternoon.
Nonetheless, Peskanov credited recent dry-dock repairs and other preventative measures for the barge's safe passage through the storm. As recently as August, new docking collars and ropes were added to stabilize the barge, in response to added ship traffic on the river. And on Monday, Peskanov moved the Steinway and secured its wheels so that it wouldn't slide off the stage. He noted that a day earlier, the pianist Jeffrey Swann ended an all-Beethoven recital – as if on cue – with the turbulent "Waldstein" Sonata.
Bargemusic was established in 1977 by the late violinist Olga Bloom. The venue presents about 220 concerts annually. "You have to be there for a long time, and get experience 24/7, and sometimes it works," said Peskanov.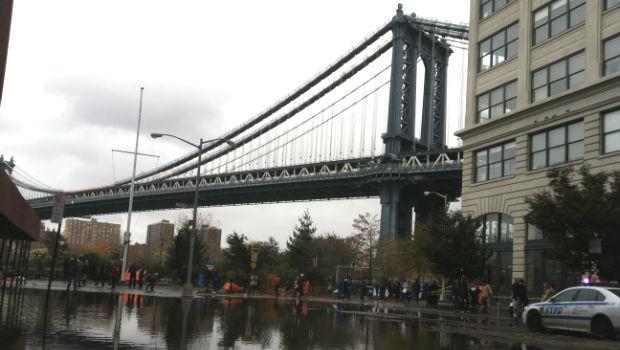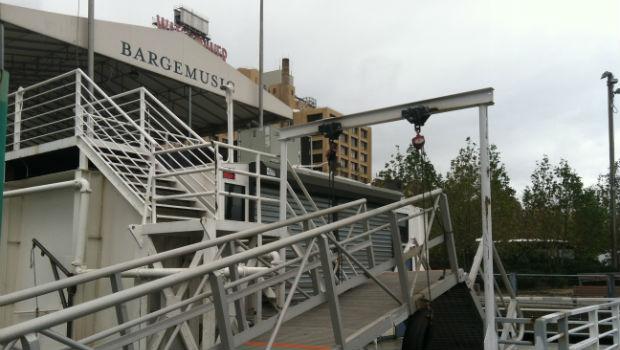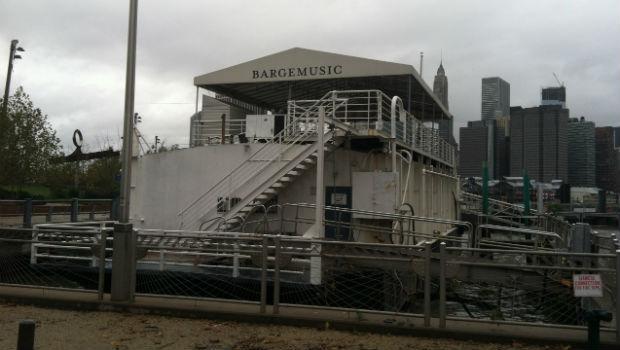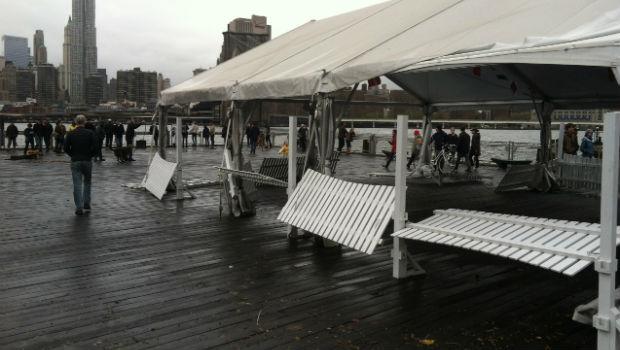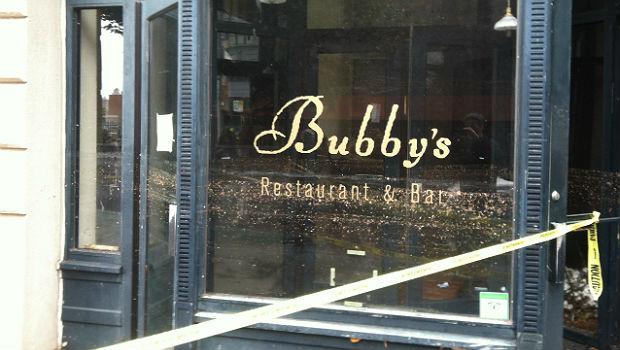 of