Poll: What Music Should Be Performed at Obama's Inauguration?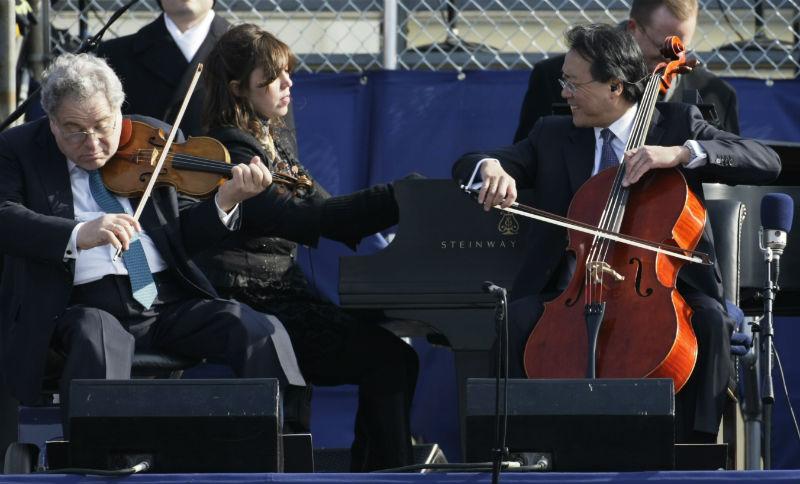 When Barack Obama took the oath of office in 2009, a group of four musicians played Air and Simple Gifts, a somber, elegiac piece by film composer John Williams. They were cellist Yo-Yo Ma, violinist Itzhak Perlman, clarinetist Anthony McGill and pianist Gabriella Montero.
The performance was not without a minor dispute – it was later revealed that the musicians were playing along to a recorded track because the cold weather could have resulted in errant intonation or broken strings. But it carried the symbolic value of placing classical music before millions of viewers.
With that in mind, we'd like to know: who should perform  in January and what should they play?

Take our poll and leave a comment below.