The American Mavericks Festival presented by the San Francisco Symphony and Michael Tilson Thomas in the spring of 2012 featured music by more than a dozen composers belonging to America's rich tradition of musical iconoclasts and free spirits. "American Mavericks," Q2 Music's Album of the Week, features highlight recordings from the festival. The disc pairs rarely-heard concertos by Henry Cowell (featuring pianist Jeremy Denk) and Lou Harrison (with organist Paul Jacobs) with Edgard Varese's intense, monumental work, Ameriques.
A new recording of sacred choral music by Arvo Part on the ECM label includes new, expanded orchestrations of seven works and the premiere recording of the titular track, Adam's Lament. One of the world's foremost composers of scared music, Part's distinctive, heartfelt settings of texts from Saint Silouan and the Christian liturgy are executed sensitively by conductor Tonu Kaljuste and five different musical ensembles assembled from Latvia and Part's native Estonia.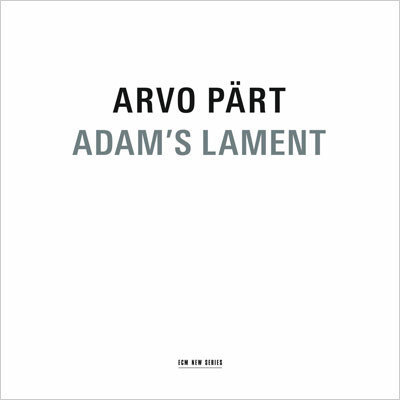 In the fall of 2009, composer/performer Eve Beglarian set out to reconnect with her homeland by taking a four-month-long paddling trip downtheMississippi, chronicling the journey with photos, sound recordings and blog entries. Combining acoustic instruments and electronics with texts written and recited by the composer, "Songs from the River Project II" is the second in a series of four EPs inspired by the journey. The EP features performances by many guest artists, including violinist Mary Rowell (co-founder of the amplified string quartet Ethel) and trombone quartet Guidonian Hand.