25 Essential Beethoven Recordings: The Ninth Symphony
Beethoven's Ninth Symphony is arguably his most personal statement, and one that's open to a wide spectrum of interpretations. Herbert Von Karajan recorded this seminal 1962 version.
In 1962-63, the Austrian conductor recorded a complete cycle of Beethoven's nine symphonies. It was one of four such cycles that he made throughout his long career and arguably his best. The playing of the Berlin Philharmonic is dynamic and muscular, and there's none of the hedonistic sheen that came to define Karajan's later interpretations. Recorded in Berlin's Jesus Christus Kirche, the orchestra comes through with admirable fidelity.
The recording's significance has been reflected in sales. Karajan is, by most accounts, the most prolific conductor of all time with 900 entries in his discography, but this was his one million-selling symphony recording.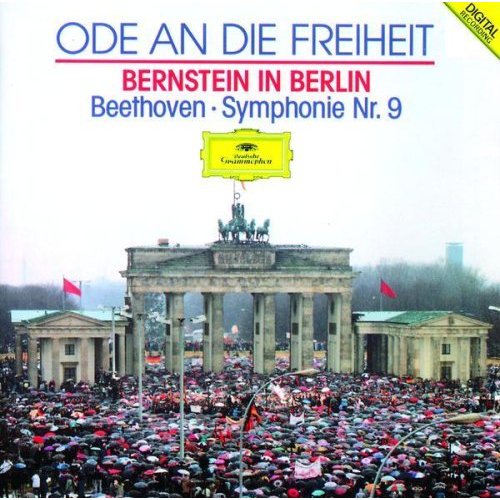 An alternate choice: For a very different (and idiosyncratic) choice, consider another Berlin performance, recorded on Christmas Day, 1989, just six weeks after the Berlin Wall came down. Led by Leonard Bernstein, it featured musicians from both East and West Germany, plus the four occupying powers who had waged war against Germany in World War II: Great Britain, France, Russia and the United States.
In the final movement, the word "Freiheit" (Freedom) was substituted for the word "Freude," making it an ode to freedom rather than an ode to joy. Although traditionalists resented the tampering with a revered German classic, the gesture was well received around the world. This concert was subsequently released by Deutsche Grammophon.
What is your favorite recording of the Ninth? Who do you prefer: Karajan or Bernstein?
Beethoven: Symphony No. 9 "Choral"
Berlin Philharmonic Orchestra
Herbert von Karajan, conductor
Deutsche Grammophon
Available at Arkivmusic.com