Planet Opera London: Discovering Handel and his Times
LONDON —
Among my thousand passions is a love of visiting the homes of writers, visual artists and, especially, composers. In most cases, you can have the goose bump-raising experience of being in the very space, basking in the same light, where works of towering genius were born. These homes give you a sense of scale about the creative artist and his work.
Rubens's house in Antwerp is palatial while Mahler's composing huts near Salzburg and Wörthersee are modest and the one above Toblach (now called Dobbiaco) where he composed his last works in downright Spartan. Dostoevsky's house in St. Petersburg is, as you might imagine, dark, cramped but highly evocative.
A few years ago I spent my only free half-hour on a London visit at the house where George Frideric Handel (1685-1759) lived for the last 36 years of his life. I vowed to make a more comprehensive visit upon my return to the British capital and am glad I have. One realizes many things about him in this well-designed museum that includes the rooms he occupied as well as portraits of the many people he knew and worked with. He was not only a great composer but a great Londoner. 
When Handel moved into the building at 25 Brook Street (now close to Bond Street, Oxford Street and Regent Street), this was a new area of development at the western end of the city. London was a teeming, filthy place with 600,000 inhabitants, the largest city in Europe. It was as multicultural then, we are told, as it is now. Benjamin Franklin and Canaletto both lived there in Handel's time. Singers, instrumentalists and artists from all over the Continent came there as well to make their fortunes in a large city that had a royal family and a significant merchant class.
Handel lived there at the time of Samuel Johnson, Hogarth and Alexander Pope (1688-1744). The great poet likely had a hand in the creation of the libretto for the Esther in 1718. He is known to have despised Italian opera and, especially, the sound and behavior of the castrati, whom he called "warbling eunuchs."
Handel's operas and oratorios were performed in several theaters and churches in London. The Drury Lane is still in business, though for large-scale musicals. Nearby, the Covent Garden Theatre (forerunner of the Royal Opera House) opened in 1732 under the entrepreneur John Rich. He already operated a theater at Lincoln's Inn Fields just a bit east in Holborn. It was there that The Beggar's Opera premiered in 1728. With a clever satirical libretto by John Gay (1685-1732) and music by several composers (including Handel), it cheekily thumbed its nose at Italian opera conventions and made humor part of the mix in the English operatic aesthetic. The Beggar's Opera was a huge success, playing more than sixty performances to packed houses in Rich's theater. It was said that 'The Beggar's Opera made Gay rich and Rich gay."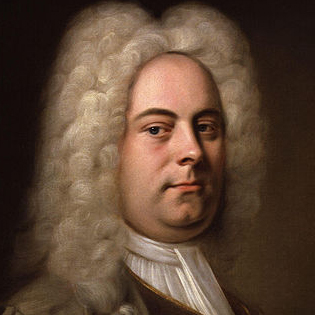 Handel, who was born in Halle, Germany and spent professionally formative years immersed in Italian opera style in Rome, Florence and, especially, Venice, was apparently a person who always seemed serious but could make others laugh. He grasped perfectly a certain British sensibility and could express it without being imitative. Listen to Bryn Terfel in a comic vein as Polyphemus singing "O ruddier than the cherry" from Acis and Galatea. The lyrics are few and often repeated, so the variations of music and inflection by the singer communicate both humor and character.
It has been a commonplace for quite a long time to refer to the standard repertory of opera as extending from Le Nozze di Figaro (1786) to Turandot (1924). In between were the great Mozart works, Beethoven's Fidelio, bel canto, Berlioz, Verdi, Wagner, French grand opera, Tchaikovsky, Mussorgsky, verismo, Puccini and most of Strauss. Other composers from that time frame, such as Janacek, have begun to gain the acceptance they merit, and operas by composers in more recent times—Berg, Britten, Poulenc—are considered masterpieces.
I believe that it is time to expand backward the parameters of the standard repertory. The great works of Monteverdi (1567-1643) receive productions more frequently than in the past. Stage director David Alden considers L'Incoronazione di Poppea the greatest opera of all. While I adore Monteverdi, his surviving works seem more objects of fascination and scholarship than ones that will regularly command the stage. In contrast, the operas of Handel have become a regular part of the offerings of most top theaters and many opera singers endeavor to have his works as part of their regular working lives. 
The essence of drama and emotion is so immediate in his music. British mezzo Alice Coote, in a video at the Handel House Museum, said, "I don't think any composer takes you into the mind as long and as deeply as Handel...To be a central character in Handel you are put through a whole spectrum of emotion, from deepest despair to greatest joy." She added, "It is more sensual, more full of life, than a Madonna tour." Listen to Coote sing "Cara speme" from Giulio Cesare, by turns tender and meditative, and you will understand.
The stage director Nicholas Hyntner observed that Handel had "an ironic and deeply sympathetic way with the human heart. It is very much our way with the human heart." This may explain, in part, his resurgence and great contemporary appeal as much more than the composer of Messiah and the Royal Fireworks Music.
Beethoven said, in about 1823, "Handel is the greatest composer that ever lived. I would uncover my head and kneel at his tomb." You can visit his tomb in Westminster Abbey. In the last codicil of his will, written on April 11, 1759 just three days before his death, Handel left £600 for burial at Westminster. He is in the south transept and, on the memorial above the grave, is music from Messiah: "I know my Redeemer liveth." At the Handel House it is also deeply moving to sit quietly in the room where he died as gray light filters through the three shaded windows to the left of his bed. He would not have seen this light as he was blind in his last years and was attended by a manservant.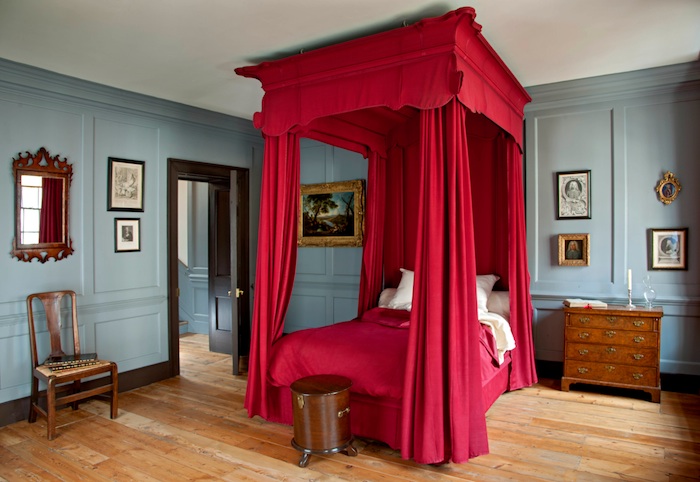 Handel, who never married or is known to have romantic attachments, was considered genial and very hardworking. He oversaw productions of his operas and oratorios, contracted singers and musicians, and composed in one of the other rooms of his house. Adjacent is a larger room where he performed and rehearsed. This was the public room of the house and a visit there was a highly prized occasion. Imagine listening to the greatest composer of his day performing in his own house. There is a harpsichord there now and musicians come to practice. I was fortunate to spend time, alone, listening to a woman fill the room with her gorgeous playing.
Although his private life is little known, he famously enjoyed abundant food and drink. He also took an interest in the less fortunate, having led many charitable concerts for London Foundling Hospital that cared for abandoned and orphaned children. It was established by Thomas Coram and both Handel and Hogarth were governors. The Foundling Museum on Brunswick Square gives a very rewarding immersion into that time. It is also deeply sad and moving and some Handel music was surely inspired by this. He also created the Fund for Decay'd Musicians to support those who could no longer perform. It anticipated by 150 years the famous Casa di Riposo per Musicisti that Verdi created in Milan.
An interesting footnote to history is the Jimi Hendrix lived at 23 Brook Street toward the end of his life. The two buildings are now joined to give more room for the Handel House exhibitions. There is one room with Handel scores on one side, a keyboard instrument in the middle and a Hendrix exhibition on the other. This video shows what may be one of Hendrix's rooms from that time.
When I was a small boy, my imagery of London was formed by a small rhyme that embedded itself in my mind and persists to this day: "Tea and crumpets; Handel's trumpets." So, as I conclude this article to sit down for a "cuppa," I leave you with a complete performance of Handel's Alcina (1735) for your delight and delectation. It was performed in Stuttgart in 1999 and stars Catherine Naglestad in the title role and Alice Coote as Ruggiero, whom Alcina has bewitched. This opera combines love, magic, whimsy and tragedy and is a small miracle.