Composer and electronic music pioneer Laurie Spiegel possesses the rare ability to make inviting, emotionally evocative music on the most cold, inflexible instrument on earth: the early computer. Her album "The Expanding Universe" was recorded on analog synthesizers and a room-sized digital computer called the DDP-224 at Bell Laboratories in the late 1970's. It has now been reissued with over 100 minutes of additional music written during that period. Highlights include "Kepler's Harmony of the Worlds," which was included on the golden "Sounds of the Earth" record placed on the Voyager spacecraft.
On a new album of violin concertos by Bela Bartok, Peter Eotvos and Gyorgy Ligeti, the music vacillates constantly between the epic and intimate; the past and the future; the limits of human existence and the infinity of the universe. Bartok and Ligeti both blend folk and classical music influences with formal innovation. Eotvos's Seven, dedicated to the astronauts who were killed in the 2003 Columbia Space Shuttle, plays with scale by combining individual orchestral instruments to create a huge range of timbres. Passionate, sensitive performances by violinist Patricia Kopatchinskaja, Frankfurt Radio Symphony Orchestra and Ensemble Modern, conducted by Peter Eotvos, make this a riveting recording.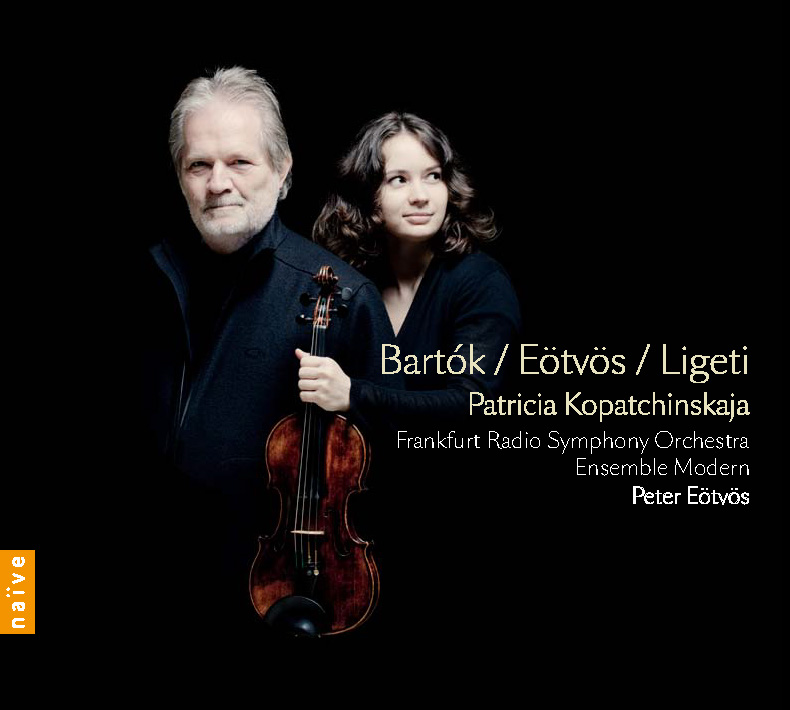 Olivier Messiaen's Turangalila Symphonie, now over 60 years old and performed regularly around the world, continues to surprise and dumbfound its listeners. On the new recording by the Bergen Philharmonic Orchestra led by Juanjo Mena, a precise performance is captured in crisp, brilliant detail by the sound engineers at Hyperion. Soloists Steven Osborne on piano and Cynthia Millar on the dreamy and futuristic ondes martenot are placed in the acoustic foreground on this recording; they give suitably virtuosic performances.