Last week, on the day after Thanksgiving, the so-called Black Friday in which everyone seems hellbent on spending vast amounts of money on things they may or may not need, I opted to go to the theater. In fact, I chose to attend a matinee and an evening performance of different shows at one of New York's best not-for-profit theatrical institutions where I am a subscriber. It resides in a spacious building and has three or four shows running at any given time, as well as musical performances.
The city was cold, as one would expect in late autumn, and I wore a heavy coat. Other ticketholders were not only were clad in warm outerwear but carried several bags containing Black Friday purchases.
Although this particular theatrical company has large public spaces, it has no place for the hundreds of ticketholders to check their coats and parcels while attending one of the plays there. Seats in the auditoriums can be smallish, so outerwear and bags become encumbrances. In holiday season, ticketholders with big bags cram them under seats. When they move their feet in narrow rows, they inevitably kick their bags and that makes noise. If you have five people in a row with bags under their seats, as I did at my Friday matinee, that means a lot of noise, which is distracting to audience members as well as performers.
I don't like to put my coat on the floor as many people seem willing to do. Think about it: would you wear a garment that has spent hours on a surface walked over by countless shoes? As such, I neatly fold my coat and put it on my lap. Doing that in a warm theater turns the coat into a sort of blanket that can promote sleep. If you have spent good money on a ticket and are eager to concentrate on a performance, you don't want to doze off because you are too hot. Besides, who wants a big coat (many people wear down in cold weather) on your lap for three hours?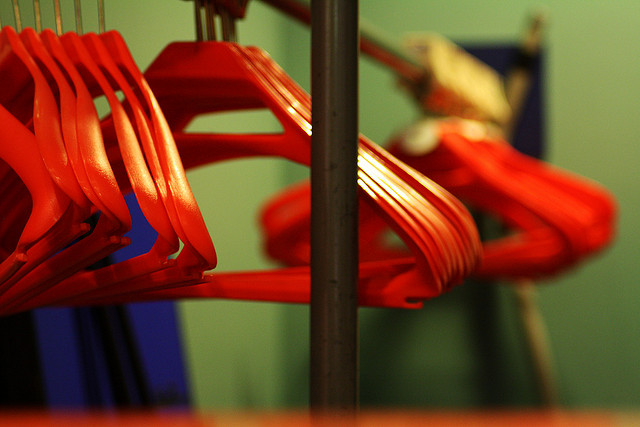 I also do not want to put my coat under and around me on my seat. That too can be warm but, more to the point, it creases the coat badly. This raises a parallel question about how people (Americans, especially but not exclusively) seem to have forgotten, or never learned, how to care for their garments. In earlier times, when people had less money and smaller closets, they knew how to take care of their clothing and were mindful of their appearance. I am not talking about fancy, expensive dressing but, rather, the fact that people of great or little means all took more care in how they looked.
Look at archival photographs and films from only a few decades ago and you will see that people in public transportation, on streets, in schools and theaters and even at sporting events were better turned out. Nowadays, in most public settings and institutions where people gather, it is not uncommon that most of the persons you see look like they are dressed to do a workout at the gym or rearrange the furniture. Only much older people still seem to care about their appearance when they go out.
This choice to not only be casual but sloppy has little to do with one's finances. In fact, very poor people who work in service jobs often take more care to have a clean, ironed shirt and slacks or skirt. Their shoes are polished. They may own fewer of garments, but take better care of what they have. It brings to mind the lyric, "Her clothes were old, but never were they dirty" from a classic Stevie Wonder song.
Apart from the self-esteem that being well-groomed and attired can promote, and the respect that it gains you, it also conveys a sense of occasion when you are with other people in a social setting. I feel the same way about dressing to attend an opera or other live performance. I am writing this after attending a Monday night Aïda at the Metropolitan Opera. Historically, Monday was the dressiest night of the week at the Met for reasons I will detail at another time. The legacy of this persists to some degree but is not a given. Nowadays, it is nice to dress up but not essential if that is not possible. I often notice that people take more care in their appearance in the Met's Balcony and Family Circle than they do in the pricier seats.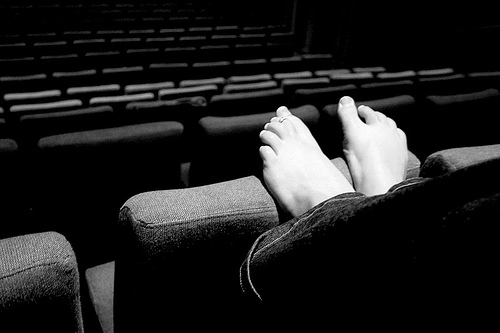 At Aïda I happened to sit in the Orchestra section, toward the back but not near the rows where discounted rush seats are sold. Near me were several young people who dressed in a way that might be described as casual, but their attire was neat, well-fitting and chosen with care. They looked great. Clearly this was a big night out and they wanted to embrace the specialness of it. By contrast, the family behind me was dressed to mow their lawn: T-shirts, ill-fitting jeans and sneakers. They sat on their parkas, which made them sit taller and block the view of the patrons behind them. And they looked a mess when they put their coats on to go home.
I left my coat in the Met's checkroom in Founders Hall. It is worth the $3 cost to more fully enjoy the opera. Until about 20 years, the Met had two checkrooms but one was converted to storage space. This means that the line is longer to retrieve your coat after the opera, but still very much worth the wait. Talk about the opera for five minutes with those nearby and, before you know it, you will have your coat. It seems to me that the Met has reduced the number of people who staff the checkroom, which is an unfortunate choice. Those who work there are polite and efficient and bring a gracious touch to your night at the opera.
In most European theaters, whether they present plays, operas, dance or concerts, there is a place to check one's coats and parcels. This is about civility and comfort. If you go to Scandinavia, every theater has enough space for every member of the audience to check a coat. At the Finnish National Opera, there is a large area to remove boots, which then are placed in a bag and checked. For free! At London's National Theatre (which has three auditoriums) there is enough free checking for every audience member, including bags. And enough staff to enable quick retrieval.
The northern US has a comparable climate to much of Europe. Many of our older theaters, such as the opera houses in Chicago and San Francisco, have generous space for checking. More recent buildings have limited space, or none at all. This is in part a design choice but also a social development. Casual dressing and a willingness to crush or dirty one's outerwear mean that fewer people patronize checkrooms. They also seem unwilling to pay a small fee. The Vivian Beaumont Theater at Lincoln Center has a nice solution: Lockers that are discreetly part of the design but do not overwhelm it.
In North America, with its many new performing arts centers, there is another reason for the absence of checkrooms. Most audience members drive to these theaters, which are built with copious indoor parking. People leave their coats and parcels in their cars and walk to their shows. However, this fact should not mean the automatic exclusion of checking facilities. An arts facility of any size should either have a checkroom or the kind of lockers that visually integrate with the overall design of a building—less bus terminal and more Vivian Beaumont Theater.
Lest you think I would conclude this article without links to musical performances, I wish to recall two operas by Giacomo Puccini in which outerwear figures prominently. "Vecchia zimarra" from La Bohéme is often called the coat aria. In it, the philosopher Colline decides to sell his only coat to raise money to help pay for medicine for the dying Mimì. He bids the coat farewell with a resigned sweetness of parting with an old friend.
Puccini's Il Tabarro is the first of three operas in Il Trittico (The Triptych), followed by Suor Angelica and Gianni Schicchi. While the latter works are named for the main characters, "Il Tabarro" is Italian for "the Cloak" worn by Michele, who uses it to smother Luigi, the secret lover of Michele's wife Lauretta. The work is very powerful and only now gaining recognition as being the equal of the other two. Here is a 1983 performance of the opera from La Scala, led by the grand old maestro Gianandrea Gavazzeni with Piero Cappuccilli as Michele, Nicola Martinucci as Luigi and Sylvia Sass as Lauretta:
After watching the Scala version, take in this concert version from Amsterdam's Concertgebouw. It has a strong cast, including Juan Pons as Michele (in his best role, I believe), José Cura as Luigi, Stephanie Friede as Lauretta and Daniela Barcellona as Frugola, with Riccardo Chailly conducting.