2012 WQXR Holiday Gift Guide
As the holidays approach, let us help you find that perfect present for the classical music fans on your list.
Under $25
The First Four Notes: Beethoven's Fifth and the Human Imagination

Already heralded as the best classical music book of the year by New Yorker music critic Alex Ross, Matthew Guerrieri's book explores the circumstances surrounding Beethoven's Fifth Symphony. From $16 (Available at Amazon).
John Cage T-Shirt
Give the avant-gardiste on your list a T-shirt celebrating Cage's most famous—or infamous—work, 4'33". The back features the composer's directions for performing the silent piece. $20 (Available at Bang on a Can)
BAM Gift Certificate
From Les Arts Florissants to Einstein on the Beach to screenings of the Metropolitan Opera HD simulcasts, the Brooklyn Academy of Music continually provides programming to excite classical fans, as well as plenty of other options from other genres. From $20 (Available at BAM Shop)
From $25 to $100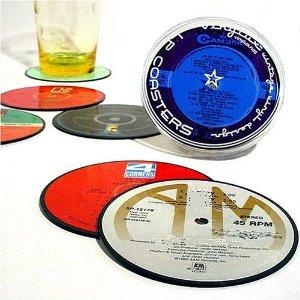 Classical LP coasters
While vinyl has been making a modest comeback, this set of six coasters fashioned from vintage classical music records puts the anachronistic medium to a new use. They're certain to jazz up any cocktail party. $25 (Available at L.A. Phil Shop)
Mission Deluxe Edition
Cecilia Bartoli resurrected the music of the 17th-century Anglican priest, Agostino Steffani, for her ambitious 2012 CD, Mission. The deluxe edition is bundled with author Donna Leon's mystery novel The Jewels of Paradise, which was inspired by Bartoli's project. From $21 (Available at Amazon).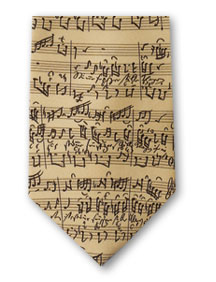 Bach by Bach tie
Undoubtedly, the tie designer Josh Bach has been reminded numerous times that he shares the same surname as the grandfather of classical music. He embraced the coincidence with this tie bearing one of Johann Sebastian's compositions. $45 (Available at Josh Bach)
Subscription to Gramophone
This year the British classical music magazine launched an app, offering the publication's entire archive, dating back to 1923. Gems include interview with Stravinsky and Rachmaninoff, giving the curious music fan plenty to read. Plus keep up to date with a current subscription. $89 (Available at Gramophone). Alternatively, consider a subscription to BBC Music Magazine. 74 GBP (Available at BBC Music Magazine).
From $100 to $200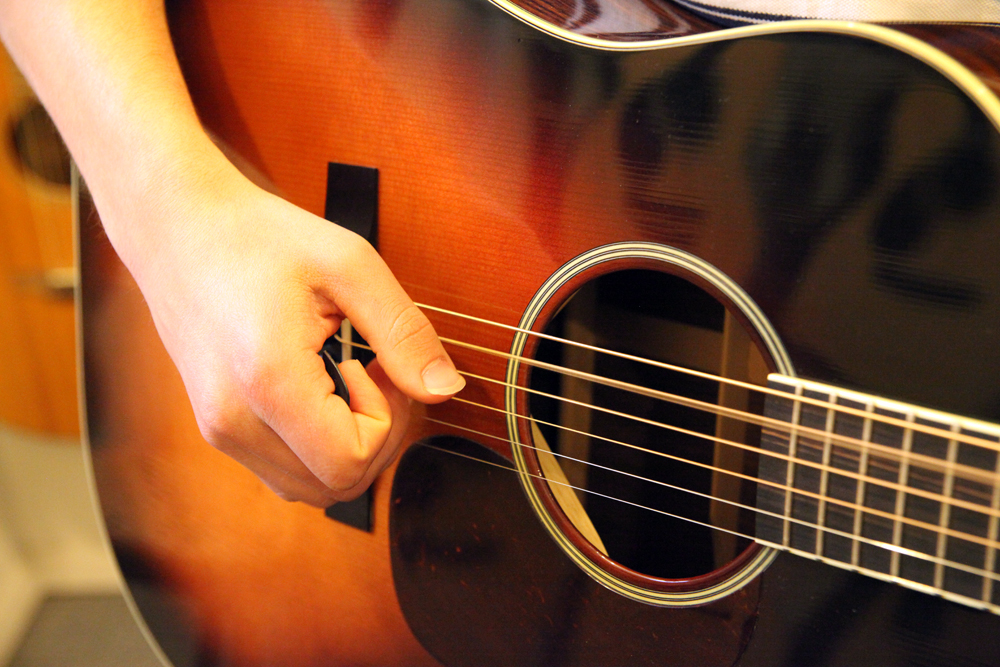 Private Music Lessons
For the music lover who's itching to pick up an instrument or learn a new one, help them get started with an hour lesson from an instructor at the 92nd Street Y. They won't even have to head uptown as teachers make house calls. The organization also offers several group courses in music theory, performance and history. From $100 (Available at 92nd Street Y)
Shostakovich Edition
Brilliant Classics, which previously released complete collections of the music of Bach, Mozart and Haydn, among others, gives Dmitri Shostakovich the comprehensive treatment. The 51-CD set boasts historical performances from Russia, including as one with the composer playing piano. $109.99 (Available at ArkivMusic)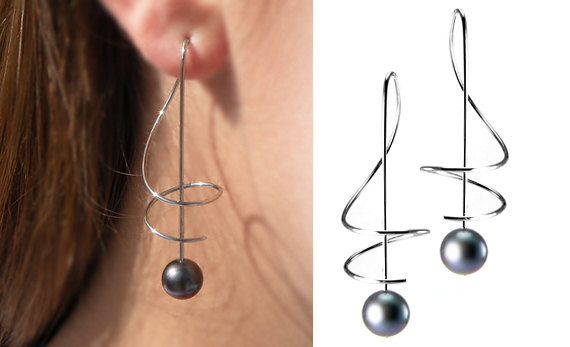 Black Pearls Drop Earrings
The shape of these sculptural baubles is inspired by a treble clef, however, you won't look like you just walked out of teaching a music appreciation class while wearing them. $145 (Available at etsy)
Castanets
Made in Spain, these delicate-looking instruments carved out of hardwood can either be used for decoration or played along with a recording of Carmen. $185 (Available at Musical Instrument Museum store)
Over $200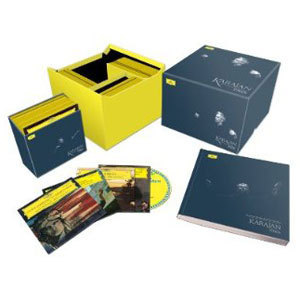 Karajan 1960s
This 82-CD box set honoring the legendary Herbert von Karajan is an indulgence, but one with copious rewards: a full cycle of Beethoven symphonies, a number of Strauss tone poems and four Brahms symphonies and the German Requiem. Making the expense more justifiable, each CD sleeve features original artwork and a 200-page book about the conductor is included. $219.99 (Available at ArkivMusic)
Sennheiser Momentum Headphones        
These luxurious headphones are the Cadillac of the mobile audio world. With earpads made out of sheep leather from Somerset, England and German-engineering from one of world's best audio companies, they provide top quality sound without sacrificing design. $350 (Available at J&R).
Hi-Fi Soundsystem+Laptop Desk
Sure your laptop can store a library's worth of music, but the warped sounds emitted from its puny speakers leaves much to be desired. This dock with speakers coverts your computer (or iPhone or tablet) into a complete sound system with two tweeters, two full range, two mid and one woofer. And it's a fine-looking desk. $1,680 (Available at A + R store).
Weigh in: What do you recommend for the music fan? Leave your suggestions below: