Embattled Minnesota Orchestra Gets Grammy Nom, Posts Record Deficit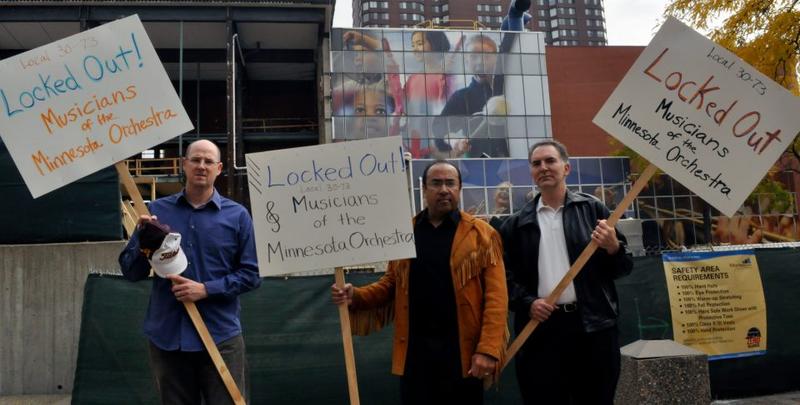 Sign of the times: the locked-out musicians of the Minnesota Orchestra were nominated for a Grammy Award on Thursday, just hours before the orchestra posted an operating deficit of $6 million for fiscal 2012 — the largest deficit in the orchestra's 110-year history.
The orchestra's recording of Sibelius's Symphonies Nos. 2 and 5, under music director Osmo Vänskä, was nominated for Best Orchestral Performance. While musicians and management have agreed on very little since the lockout began on Oct. 1, both sides touted the nomination on their respective websites.
"A reminder of all that is at risk in this lockout," read the musicians' site. The orchestra's official site was more subdued, with a link to its in-house CD store. The recording is projected to be the first of a complete cycle of all the Sibelius symphonies, though it comes as the orchestra's very future is in doubt.
The Star-Tribune has further details on the orchestra's deficit. All concerts for the fall and holiday seasons have been canceled as a result of the bitter labor dispute.