Christmas in New York
Sunday, December 16, 2012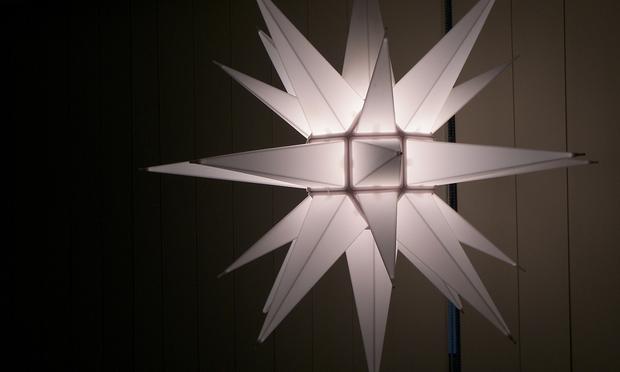 (yumievriwan/flickr)
On this edition of The Choral Mix, we celebrate Christmas from New York with choral music from several of the city's finest vocal ensembles. We play classic recordings from the New York Philharmonic, the ladies of Anonymous 4 and contemporary arrangements from the remarkable Young People's Chorus of New York City. Plus, our Choral Story of the Week with the president of Make Music New York, Aaron Friedman.
The ladies of Anonymous 4 are best known for their recordings of chant and early polyphony. We play two songs of theirs for the season, The Shepherd's Star followed by Now May We Syngyn. For a male perspective, Frederick Renz leads the gentlemen of Early Music New York with Merrit Woodruff's Cradle Hymn.
We also hear a recording of the Men and Boys from St. Thomas Church performing Jan Sandstrom's ethereal arrangement of Lo How a rose ere blooming, in addition to the gents of New York Polyphony in their versions of Veni Redemptor Gentium and Nunc dimittis.
There are other great hymns and carol arrangements are featured on the program to get you in the right frame of mind for this holiday season.
Playlist:
Anon./ The Cherry Tree - Songs, Carols & Ballads for Christmas/ Anonymous 4
The Shepherd's Star
Now May We Syngyn
Merrit Woodruff/ A Colonial Christmas/Early Music New York, Fred Renz
Cradle Hymn
Praetorius, arr. by Jan Sandstrom/ Christmas on Fifth Avenue/ The Choir of St. Thomas Church, John Scott
Es ist ein Ros' entsprungen
arr. Vaughan Williams/ Silent Night/ Choir of St. Ignatius Loyola, Kent Tritle
The Truth from Above
Orlando di Lasso/Old World Christmas/Pomerium, Alexander Blachly
Resonet in Laudibus A 5 (for five voices)
Smith/ I Sing The Birth/ New York Polyphony
Veni Redemptor Gentium
Nunc dimittis
Met Museum Presents the Choir of the Cathedral of St. John the Divine
Kent Tritle, Director
Recorded Sunday, December 9, 2012 by WQXR
Hans Leo Hassler/ Verbum caro factum est
Peter Philips/ O Beatum et sacrosanctum diem
Billings/ A Waverly Consort Christmas/ Waverly Consort/ Michael Jaffee
Bethlehem (The Singing Master's Assistant, Boston, 1778)
Welcome Yule! English Christmas Carols and Motets/Musica Sacra, Richard Westenburg
Deck the Halls
Wassail Song (Gloucestershire Carol)
Coolside of Yuletide/ Young People's Chorus of New York City, Francisco Nunez
Let it Snow
Little Drummer Boy
arr. Leroy Robertson/The Joy of Christmas/New York Philharmonic and Mormon Tabernacle Choir,, Leonard Bernstein
O Little Town Of Bethlehem
O come all ye faithful  
The WQXR e-newsletter. Show highlights, links to music news, on-demand concerts, events from The Greene Space and more.