The New Canon
New Retrospectives of Knussen, Ligeti, Part and Nancarrow
Oliver Knussen, a fixture in British classical music both as a conductor and composer, writes highly detailed works that benefit from close, focused listening. On the heels of his sixtieth birthday, selected works spanning his compositional output have been collected on Autumnal, our current album of the week featuring the BBC Symphony Orchestra, Birmingham Contemporary Music Group, and a handful of talented soloists, including Leila Josefowitz giving an assured performance of Knussen's Violin Concerto and pianist Huw Watkins on the album's most recent composition, Ophelia's Last Dance.
Deutsche Grammophon's 20C series is a collection strikingly-packaged authoritative recordings of seminal 20th century compositions. Their collection of haunting, static music by by György Ligeti is titled after the shimmering orchestral work, Atmosphères (performed here by Clauddio Abbado and the Vienna Philharmonic). It includes three additional compositions for orchestra, two works for organ, and Lux Aeterna for 16 voices.
Another 20C release, Tabula Rasa, is a trio of orchestral works from Arvo Pärt's early period. It pairs his darkly sensual concerto for two violins and prepared piano with Fratres and his Symphony No. 3, all performed by the Göteburgs Symphony conducted by Neeme Järvi, featuring soloists Gil Shaham, Adele Anthony and Erik Risberg.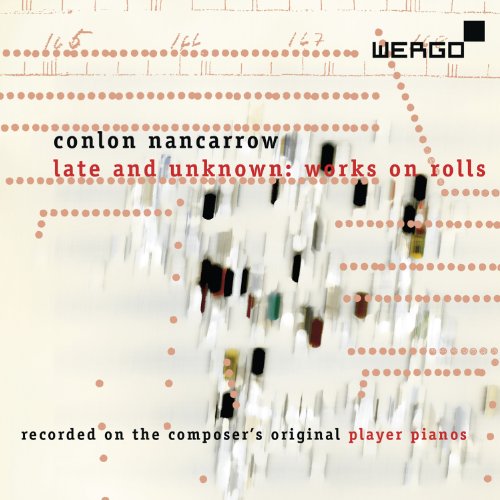 Conlon Nancarrow fits into one of American music's archetypal categories, the isolated eccentric whose music receives proper recognition only long after it is written. Best known for his charmingly spastic compositions for player piano, "Late and Unknown: Works on Rolls" collects many of his obscure, as-yet-unrecorded works, played on pianos that Nancarrow actually owned, including player pianos modified with bits of metal and leather on the hammers to approximate a prepared piano sound.